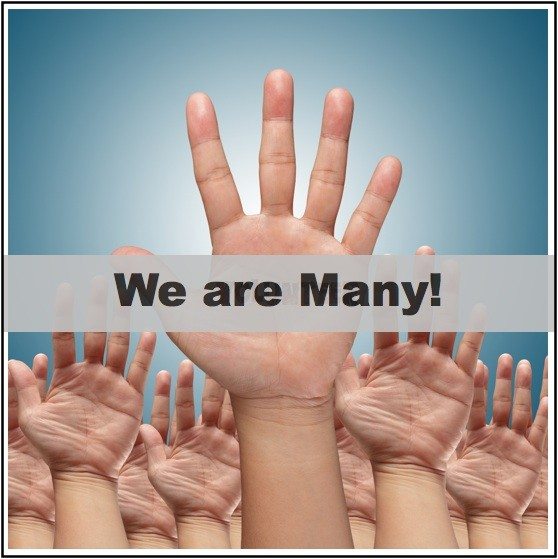 When united, veterans create one of the most powerful voting blocs in the country… In the area of advice and help, I am convinced veterans as a group are the most active of any group in the country. This post below from our Sierra Juliet is an example of our commitment to each other.
I Guess I Am Not Alone
Written by Sierra Juliet
This post is dedicated to all of the readers who left those amazing comments on my last post about being re-victimized by a VA therapist.  I want everyone reading this to know that I do read ALL of your comments and I am extremely grateful for your support.  I went through the comments and made a condensed list of the advice and knowledge that you shared:
Patient Rights – Amend Your VA Medical Records
How to exercise your PATIENT RIGHTS and request that your medical records be amended:
Go to the Release of Records (ROR) office in the VA facility where your health records are currently maintained, and request a copy of your

complete

medical record.  Be prepared to wait a few weeks for your records to be mailed to you.
Once you finally receive your records, go through them with a fine-tooth comb.  If you happen to find any errors or inaccuracies, you have the right to request that your health record be amended.
The ROR office should be able to provide you with the correct form(s) for this type of request.  Save yourself another trip and ask for the forms when you request your records.  Hopefully you won't need them, but if you do, you'll have them on hand.  Also, here is a useful VA.gov link describing how you can get access to your medical information: http://www.va.gov/vhapublications/viewpublication.asp?pub_id=1089
Request your GAF Score Summary.  The Global Assessment of Functioning (GAF) is a numeric scale (0 through 100) used by mental health clinicians and physicians to rate subjectively the social, occupational, and psychological functioning of adults.  It's always wise to know exactly what you're up against.  Request your summary and know what they know!
One veteran suggested that we read the book

The Veteran's PTSD Handbook

, written by John D. Roche.  I actually have another of Roche's books titled:

The Veteran's Survival Guide

, and I absolutely love it.  I will definitely look into his PTSD handbook. He's a great veteran's advocate, he's pretty much a guru on all veteran/VA related topics , and his work is highly recommended!
Fight the Rotten Therapist
As far as advice for dealing with a rotten therapist, you have all encouraged me to continue to fight, and here are some of the suggestions in a nutshell:
Report her to the patient advocate.
If the patient advocate can't or won't help, then report both of them to whoever is next in the chain of command, and keep climbing if need be.  In fact, one veteran even suggested calling the White House for assistance, which is an interesting idea that I might try if push comes to shove.  If not the White House, then maybe a local pro-veteran politician.
Request to be assigned to a new therapist, which I ultimately did by giving up on VA mental health altogether.  Instead, I found a private civilian therapist, and I am so glad that I made that decision.  Although it's a shame that I have to pay out-of-pocket for military related traumas, I now have the freedom to say whatever is on my mind without fear of reprisal.
Again, I thank ALL of you for your encouragement and advice.  The community that Ben has created through this website is one of the best veteran communities that I've ever been a part of, and I am so proud to be amongst all of you.  Until next time, be well and keep the comments coming.