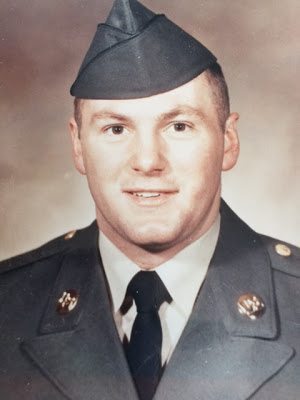 One veteran's near death from malpractice at Minneapolis VA exposes how VA shirks its duty while paying university surgeons while letting students learn on sick veterans.
The players in this game are the Minneapolis VAMC and government contractors like the University of Minnesota Physicians' Cardiothoracic Surgery Services. That department runs a fellowship program instructing new fellows and residents how to treat sick veterans while earning millions each year.
ARTICLE: Army Veteran Survives Active Duty, But "VA Almost Killed Me"
The upside for VA is that it denies responsibility for affected veteran's death or injury. Many veterans never know the physician treating them is not a VA employee. When they try to sue under FTCA, VA denies liability.
Does that sound fair? VA pays big bucks to fill its ranks with university employees and their students while simultaneously exculpating its liability? Like being a guinea pig?
For veterans submitting for surgeries, the stakes are high. You may get a "cheap" procedure, but you may also get what you pay for.
The veteran on point here is Craig Brewster. Award winning reporter Jamie Reno covered his case and published the story yesterday.
Craig was 65 and went to VA for what should have been a routine triple bypass. VA missed acute decompensated heart failure and underestimated his risk of stroke prior to the procedure.
U OF MN – UNIVERSITY SURGEONS
The procedure was performed by one Dr. Herbert Ward, a thoracic surgeon contractor from the University of Minnesota. He oversees the university's fellowship department where participants practice the trade on veterans at VA.
Brewster went under the knife. The procedure went fine.
After the procedure, because VA underestimated Brewster's risk of complications, the facility released him from ICU into regular care too early. He experienced respiratory complications, a heart attack, and then respiratory failure during the day he was released.
The attending, Dr. Ward, was nowhere. Brewster experienced respiratory collapse, stopped breathing, atrial fibrillation and required 4 cardioversions.
RELATED: VA Malpractice Attorney
VA did not call his wife. They did not call an attending. Only residents and fellows floated around the facility.
Why?
It was Easter Weekend, and all VA staff doctors and the attending Dr. Ward was nowhere in sight, the whole time.
After the experience, Brewster laid back in ICU but did not see a medical doctor for over 24 hours despite being at incredibly high risk of stroke following atrial fibrillation and cardioversion.
VA made no attempts to assess Brewster for risk of stroke. They made no attempt to provide adequate anticoagulants like Warfarin or IV Heparin.
VA left him to die. The standard of care is to protect against cardioembolic stroke in this instance. VA failed to even consider the option.
The next day, he experienced a heart attack and respiratory failure again. The then exhibited signs of a severe stroke.
All this went down over the course of 4 days. No staff doctor or attending physician saw him. He experienced hypoxia and likely other complications during his initial stroke.
Adding insult to injury, after VA learned Brewster intended to sue, discharge medical notes from his attending physician were deleted from the medical record. Luckily, we caught the decision and found them in a backup file that was not deleted.
Two years later, VA is still denying its responsibility. Not because Brewster wasn't injured. He most certainly was injured.
VA asserts it is not responsible because Dr. Ward is a contractor from the University of Minnesota. They ignore that VA employees failed to call in Dr. Ward and failed to call in staff physicians to evaluate Brewster prior to the stroke.
Again, instead of doing the right thing on Easter Weekend, they let Brewster sit in ICU heavily sedated, misled his wife about what happened, and ignored standard protocol to protect Brewster's life.
Next time you opt for cheap care at a VA facility, you may be paying for that care with your life.
Source: http://therenodispatch.blogspot.com/