Disabled Elderly Veterans Thrown Under Bus, DAV, Legion Silent On Cut Proposal, AMVETS Speaks Out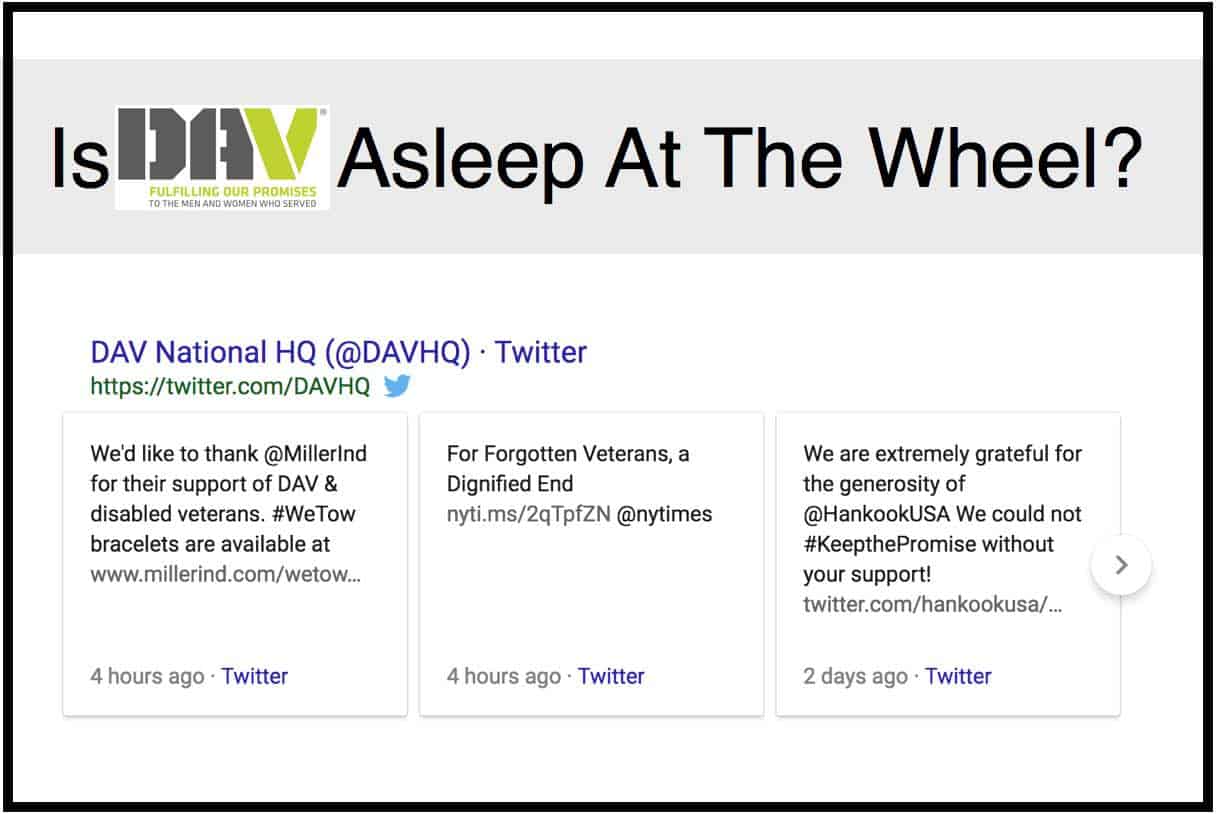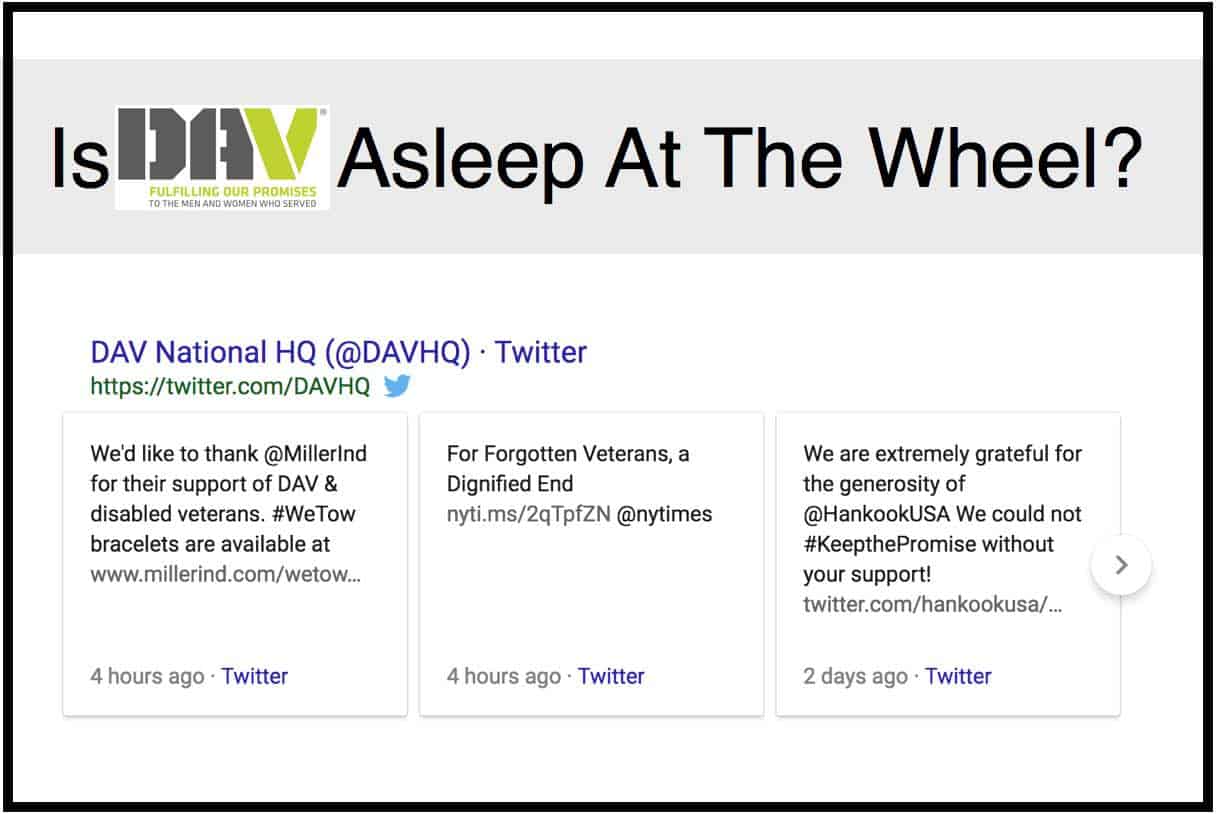 Let's give a shout out to AMVETS for speaking out against cuts to benefits for severely disabled elderly veterans while Disabled American Veterans (DAV) and American Legion (Legion) were silent today.
This is an acute issue because the proposal, if approved, would likely cut a substantial amount of monthly benefits payments to elderly veterans with no ability to make up the difference given their age and severe disability.
READ: President Donald Trump Budget Proposal
The proposed cuts affect elderly veterans receiving Total Disability Individual Unemployability benefits due to the severity of their disability. The cuts will free up billions of dollars for VA to instead spend on upgrading VA health care services.
"Veterans' access to timely, high-quality health care is one of this administration's highest priorities," the budget states. "The budget provides mandatory funding to extend the Veterans Choice Program, enabling eligible veterans to receive timely care, close to home."
Apparently, homelessness that will result for many of these veterans who will receive at least $1,200 less per month is not a concern more important concern when offset against construction of fancy hospitals, high brow art, or outsourcing VA services to large for-profit vendors.
RELATED: Veterans Should Be Nervous About Upcoming VA Cuts
More Background On VA Budget Proposal
Yesterday, the White House put out its annual budget calling for, among other things, totally severing benefits payments for severely disabled elderly veterans who jointly receive Total Disability Individual Unemployability (TDIU) and Social Security.
The cut is intended to sever TDIU benefits once the veteran starts receiving Social Security. Veterans affected will receive between $1,200 to $1,500 less per month, on average.
The language of the budget proposal makes no adjustment for severely disabled veterans unable to receive full Social Security because they were too disabled to work due to injury while in the military.
Veterans receiving TDIU benefits do not pay into the Social Security fund and would not be entitled to Social Security retirement funds.
VA plans to use the funds to finance agency improvements related to health care.
These cuts are not new. The Congressional Budget Office (CBO) has repeatedly proposed cuts to TDIU benefits. Congressman Paul Ryan (R-WI) has long been a supporter of cuts like these to veterans benefits.
The CBO is not the friend of veterans, and the organization's recommended cuts always seem eerily similar to anything you see the Koch Brothers support.
It is worth noting Concerned Veterans Of America has not issued a statement in opposition to the benefits cut, either. Instead, the organization critiques Secretary Shulkin for allocating the money cut from elderly veterans to VA improvements:
There are a few good items in the new VA budget proposal, but overall it does not achieve Secretary Shulkin's vision of a more efficient and cost-effective department.
The budget would increase spending on facilities by over a billion dollars even though the VA is sending more patients into the private sector for care and the veteran population is shrinking. It proposes adding nearly 8,000 new employees, which would make the VA larger than the active duty Navy.
The massive VA investment made by President Obama did not bring better outcomes for veterans – it only proved that throwing money at the problems is not the answer. Congress should not accept the new VA budget proposal as it is currently written. By aggressively seeking out savings, Congress can help the VA can better use taxpayer dollars and better serve veterans.
What About The Big Six?
I looked at websites and Twitter managed by The Big Six veterans organizations hoping to see each decry the cuts since each asserts to have our best interests in mind. The Big Six consists of Disabled American Veterans, American Legion, Veterans Of Foreign Wars, Purple Heart, AMVETS, Vietnam Veterans Of America.
Here is what I found for each organization on their respective "Today's News" section of DAV and American Legion. Neither of these organizations have come out in opposition to the legislation. They are also the largest two veterans organizations in existence today.
DAV – DAV.org News Feed
– DAV Volunteer Closes In On Milestone: An article about a volunteer with many donated hours serving veterans on behalf of DAV.
– Seattle Veterans Job Fair – Job fair announcement.
– Cincinnati Veterans Job Fair – Job fair announcement.
– New York Veterans Job Fair – Job fair announcement.
– Twitter – No mention of the budget, or in opposition of it.
The American Legion was likewise missing from the active discourse in opposition to the proposed cuts online today.
Veterans of Foreign Wars, AMVETS and Vietnam Veterans Of American issued statements on their websites and some mentioned it on Twitter directly and sharply opposing the proposal.
I wanted to highlight the clear explanation of AMVETS: "AMVETS Deeply Concerned By President's Proposed Cuts To Veterans Benefits".
[NOTE: linked article deleted by AMVETS – URL now from cached WayBack Machine.]
According to the AMVETS release:
The Trump administration's budget proposal contains a provision to cut Individual Unemployability (IU) benefits for seriously service connected disabled veterans aged 65 and older. This would steal a large percentage of a wounded, injured or ill veteran's compensation.
The argument for this cut is that these senior citizens would be eligible for Social Security retirement benefits at age 65. That argument is flawed because these veterans have largely been disabled, out of the work force and not paying into Social Security for many years before reaching 65. Many have been severely disabled as a result of their military service and unable to work since the day of their discharge.
Such a misguided move would wrongly take away about $1,200 a month from a single veteran rated at 90 percent disabled and already determined to be unable to work because or his or her military service. The monetary loss rapidly increases for veterans with lower disability ratings. In all, this proposal threatens to strip benefits from more than 225,000 senior citizen veterans who've been seriously disabled as a result of their military service.
AMVETS strongly opposes this proposed cut and calls for its immediate withdrawal.
I completely agree with AMVETS on this.
I Told You So
About a month ago, I warned of a shadow meeting with The Big Six where Secretary David Shulkin, MD, asked the organizations to stand down, rather than oppose, upcoming budget cuts. We immediately know which organizations took the cue.
Some members of The Big Six organizations thought my information from within the Beltway was incorrect based on a statement from President Trump that he was increasing the budget by 6 percent.
As always, there was more to the story and my source was dead on. President Trump was about to cut benefits affecting the largest portion of veterans living today – The Baby Boomer Generation.
Here, it looks like the Koch Brothers win, and so does the AFGE Union. Meanwhile, severely disabled elderly veterans will lose.
Maybe, if President Trump ever creates the White House bat phone he promised for veterans to call when in trouble, he would have a better handle of the matter?