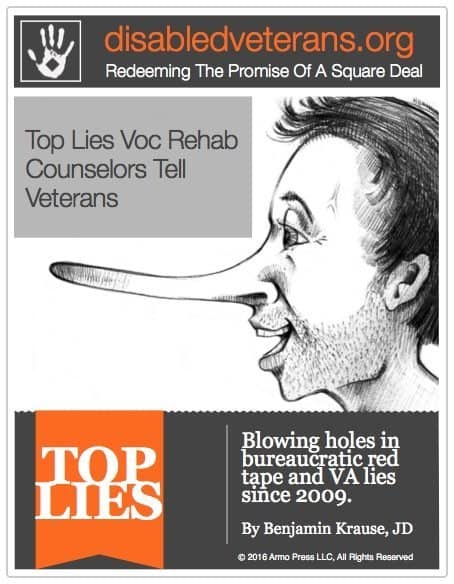 Should I
trust
fear
loathe
my Voc Rehab Counselor?
Good questions, right? If you're reading this, you've probably already had a run-in with an unsavory counselor or two or three while fighting for Chapter 31 Voc Rehab benefits.
For you, I created this FREE cheat sheet of top lies Voc Rehab Counselors tell veterans to separate us from our benefits. While not all counselors lie, for those that do, you need to be prepared to part the wheat from the chaff.
These are based on my almost two decades of experience fighting VA for my own benefits to become a prominent veterans rights attorney now representing denied veterans against the agency.
Sign up for our free newsletter, and I'll send off a copy of this free cheat sheet right to your inbox!
Current News
Original Analysis on VA Fraud, Waste, and Abuse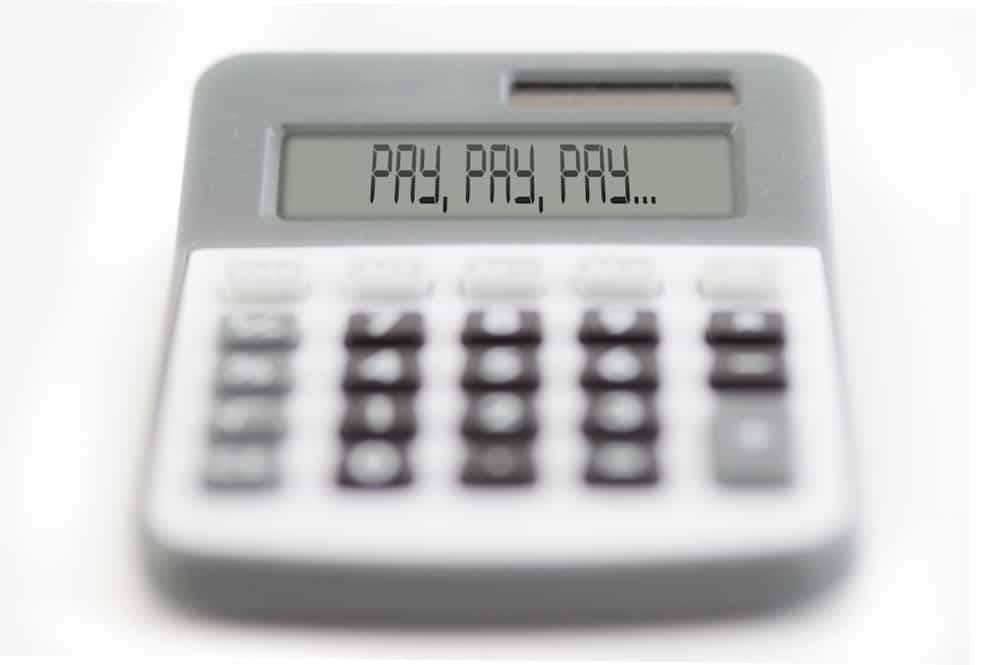 December 30, 2020
3 Comments
Many veterans using the GI Bill may be unaware they are qualified for thousands more in benefits through Veteran Readiness and Employment (Chapter 31 VR&E). …
December 23, 2020
17 Comments
VA Healthcare
October 6, 2020
15 Comments
Vocational Rehabilitation
September 28, 2020
34 Comments
News & Legislation
September 24, 2020
32 Comments
Disability Compensation
September 22, 2020
23 Comments
News & Legislation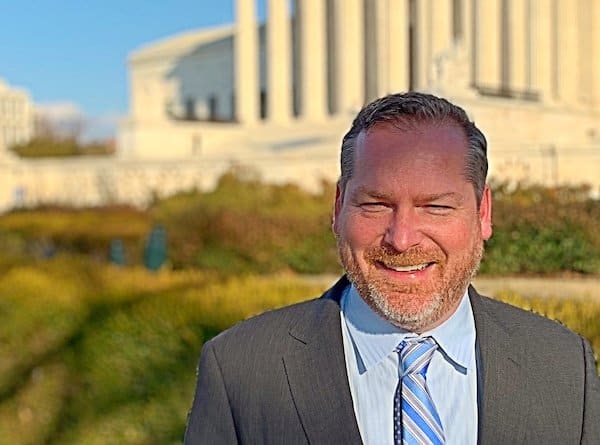 Hi there,
I'm Benjamin Krause
As a disabled veteran turned journalist turned veterans rights attorney, I've been there done that when it comes to VA roadblocks and abuse. And as a recognized authority on Veterans Affairs featured in US News and World Report, Foreign Policy, Bloomberg News, Washington Times, Fox News, CBS Evening News with Katie Couric, Star Tribune, and more, I've been preaching to the American taxpayers about how America needs to reign in corruption within VA. It's an embarrassment. Tune in regularly to stay up to speed on how VA is abusing our veterans and what we can do to fight back.
Benjamin Krause
What People Are Saying
Real Veterans' Success Stories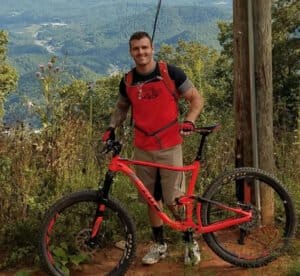 "I followed your format and guidelines. I was totally prepared and nailed it in the meetng and got approved for the MSW. Thanks for your help and helping all veterans!"
Mechanic to Social Worker
Joshua
"THANK YOU!
Read your book and followed the advice. Made it through a slew of barricades and
denials, and signed my IWRP today with full funding for a private medical school.
I just wanted to thank you for your work in the Veteran's community. Your book saved
me about 200k today."
Future Physician
Patrick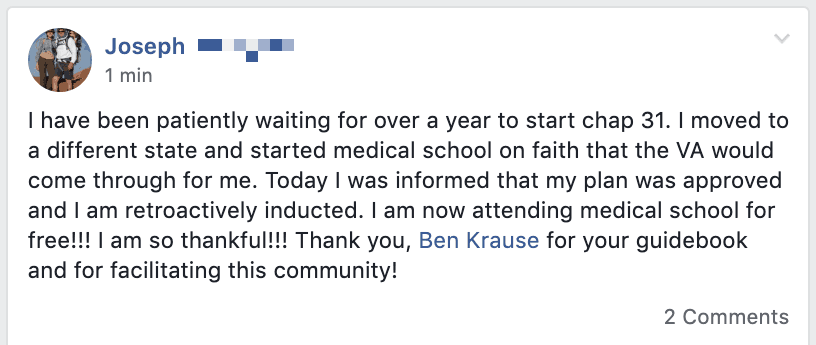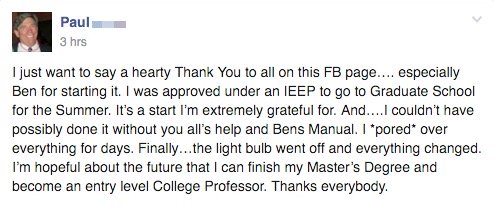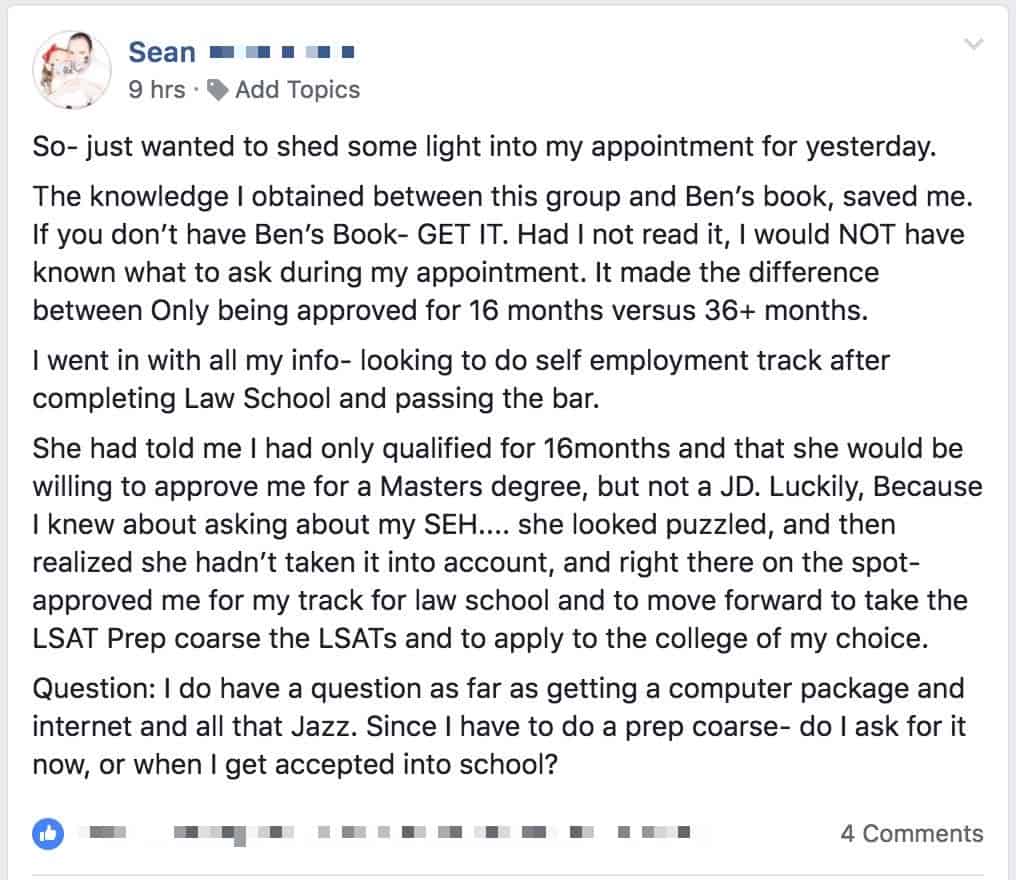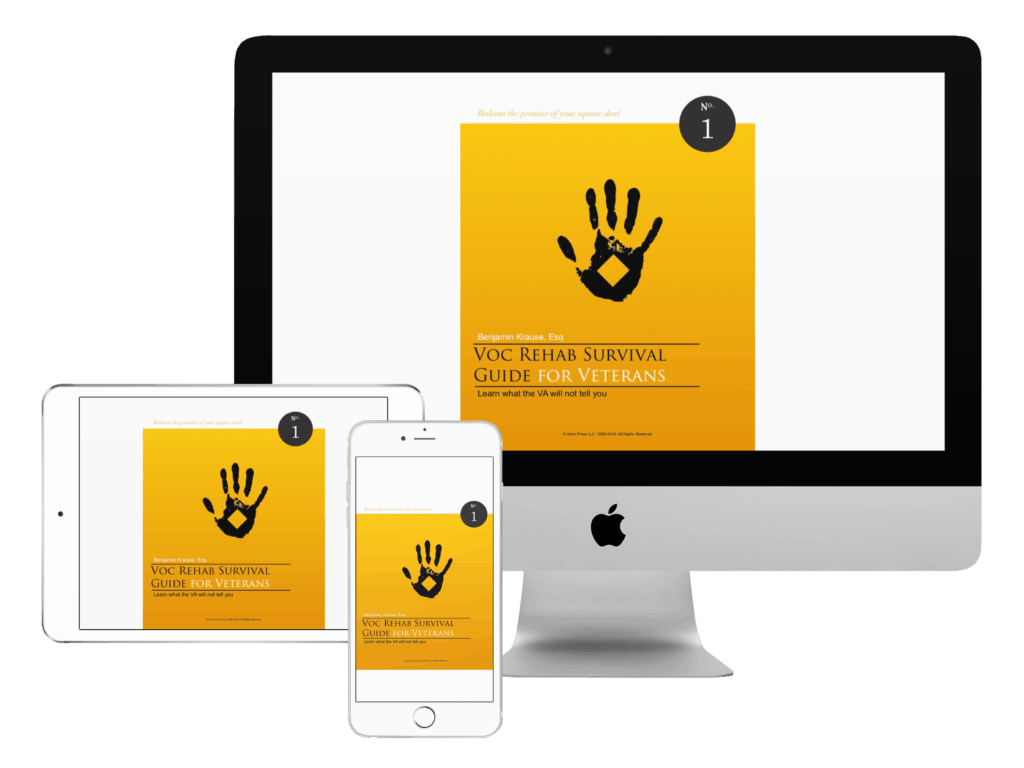 Voc Rehab Survival Guide
The only online course with downloadable workbook helping veterans fight for the training of their dreams for nearly a decade.
These are the steps and insights I used to win approval for an undergraduate degree, law school, and financial support for my start-up law firm that I now use to help veterans win.
Top FREE Benefits Tips
Get The Tips Cheat Sheets And Guides Veterans Love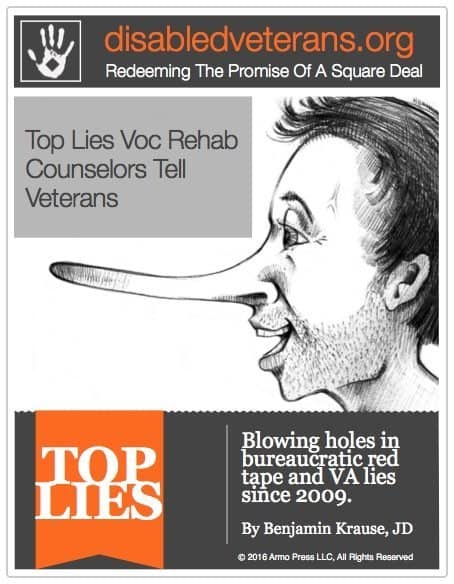 The Lies They Tell
Get the FREE cheat sheet on how to detect a lying Voc Rehab Counselor trying to mislead you about your benefits.
Get Your Records
Get the FREE guide that will help you fight to get copies of the records you need to win the benefits you earned.
Fight A Bully Boss
Worried you're about to get the axe? This FREE guide will help you know if your job is about to go the way of the dodo bird.