I'd like to take this opportunity to thank you for being a part of the DisabledVeterans.org community.
If you haven't already seen our resource links in the sidebar, that's always a great place to start. However, if you'd like to have me answer something more personally the form below is a great way to do that.
Sincerely,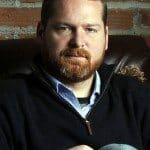 Benjamin Krause
Founder of DisabledVeterans.org
Click below on the topic you seek to contact me about:
Contact Benjamin About News Tips Or Corrections
Expand
If you have a tip or correction, please provide the necessary information to evaluate the matter below.
Contact Benjamin For Free Legal Consultation
Expand
If you are a veteran seeking a legal consultation, Benjamin does not provide that service, here. You will need to contact him through his law practice at Krause Law, PLLC, which is a separate company. Follow this link to Krause Law and fill out the consultation form.