About Us
The DisabledVeterans.org advocacy website and resource was the first of its kind in 2010, founded by veteran rights attorney Benjamin Krause. The platform serves as a resource for news and benefits advocacy coordinating with press and veterans on social media, giving disenfranchised veterans a voice in the wilderness.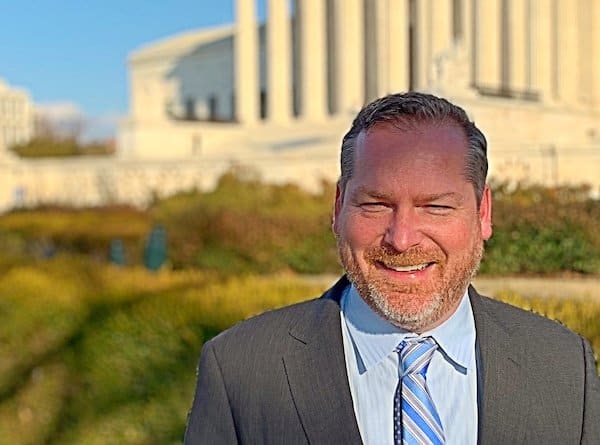 Hello, I'm Benjamin.
Welcome to our veteran rights news, opinion, and education website!
Who is ben and what does he do?
Benjamin Krause is a veteran rights activist and journalist turned attorney who founded the VA watchdog website DisabledVeterans.org, a publication owned by the news and policy research company Armo Press, LLC.
DisabledVeterans.org regularly publishes news, tips, and educational resources designed to educate veterans about their benefits. Benjamin wrote the Voc Rehab Survival Guide, which is an educational resource that helps veterans access Veteran Readiness and Employment benefits.
Benjamin is an authority on national military veteran policy. His work is featured regularly in such publications as Newsweek, Foreign Policy, Bloomberg TV, CBS Evening News with Katie Couric, Star Tribune, Pioneer Press and more. He has provided the House Committee on Veterans Affairs written testimony about VA Veteran Readiness & Employment policy problems. He also testified before the Democratic National Platform Committee on veteran rights issues.
Benjamin is a disabled veteran of the US Air Force who earned his college degrees using Chapter 31 Veteran Readiness & Employment: 1) Northwestern University; 2) University of Minnesota Law School, where he graduated magna cum laude.
His owns a Federal Law practice, Krause Law, PLLC, that provides representation to veterans fighting for their benefits including Veteran Readiness and Employment appeals, Freedom of Information Act matters, Disability Compensation appeals, and other federal matters.
What we do day to day.
The mission of Armo Press, LLC, and its DisabledVeterans.org publication is to observe and audit the behaviors of Department of Veterans Affairs leadership, personnel, and third party government contractors, and compair their conduct against reports of veterans in the field. We frequently notice significant difference between what the agency informs Amercian taxpayers of its actions versus contradictory reports from veterans and their family members.
The company synthesizes that information with data gleened through Freedom of Information Act requests into news reports, opinion essays, and educational resources for veterans.
Veterans and interested parties support our mission by sharing and reading resources on this website, as well as purchasing access to materials designed to educate veterans in self-advocacy.
What We Will Accomplish By 2025.
Fast forward three years. We have a team of like-minded veteran advocates who support developing veteran leaders through enhancement and transparency in federal vocational training, retraining, and academic education.
We run a veteran vocational center to rehabilitate qualified veterans toward entrepreneurial endeavors and become the leading resource help veterans achieve economic indepenence.