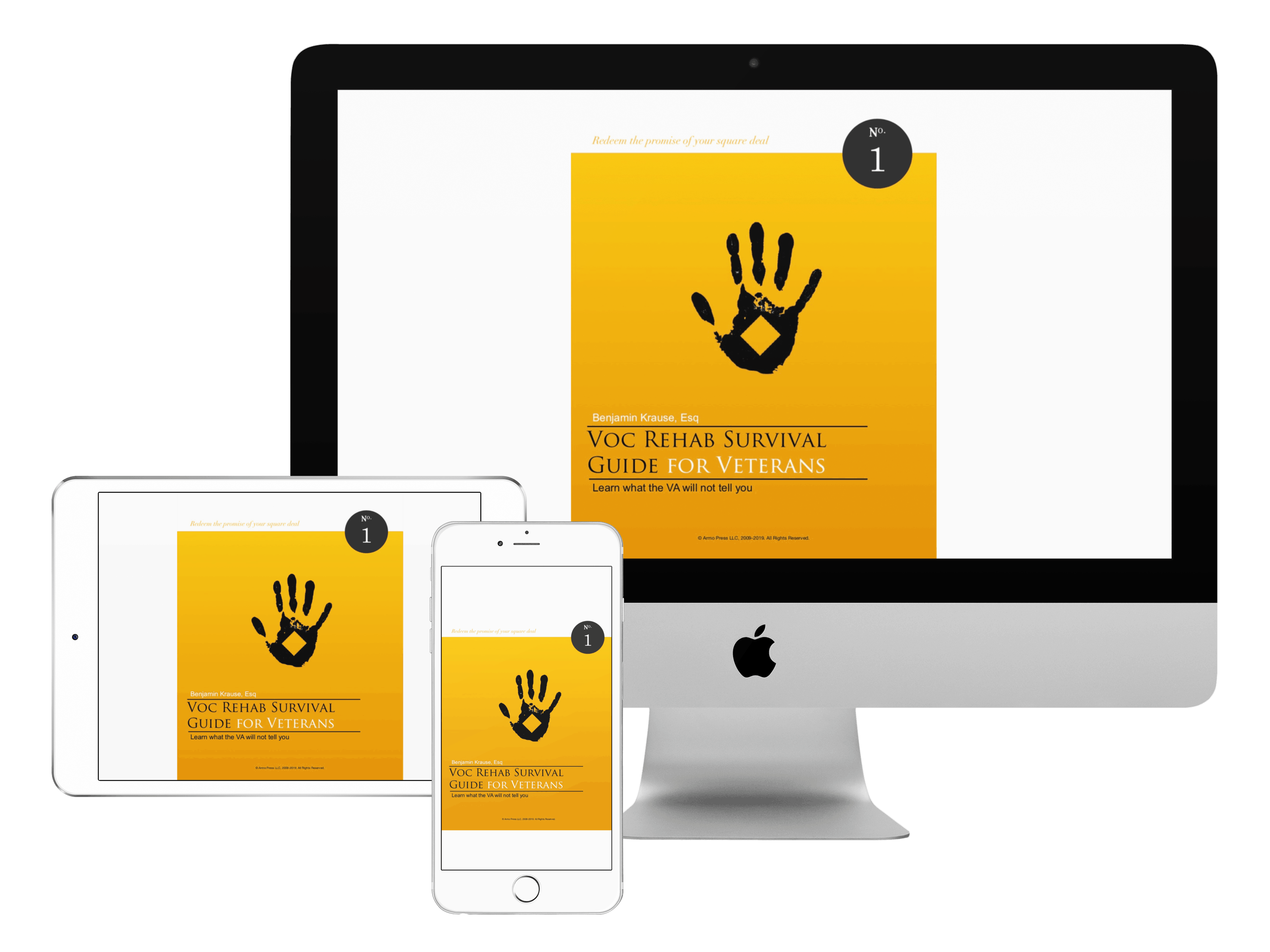 Time-Tested VR&E Strategies
Don't get caught flat footed in your first appointment for Veteran Readiness & Employment benefits. Get it right the first time with research and strategies what work.
The only online course with downloadable workbook helping veterans navigate Veteran Readiness & Employment (VR&E) written by a veteran trained to become a lawyer through VR&E. Don't get caught up in the weeds like many other veterans. Get proven and time tested strategies.
TODAY WITH TALLY PODCAST Brian Tally is interviewing me today on YouTube discussing current scandals hammering veterans. Be sure to tune in to this hard hitting podcast. https://www.youtube.com/live/zAz_Sg6GPNA A bit about Brian's amazing story… Brian is a champion for veterans rights addressing medical malpractice at the Department…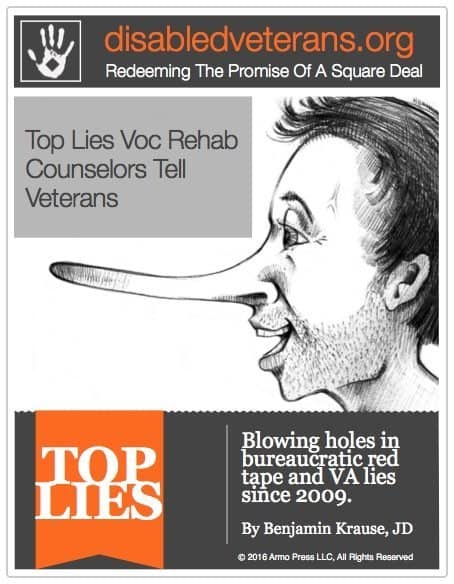 Subscribe Today!
Spot the lies tomorrow…
With the free Lies They Tell eBook exposing problems veterans face securing Veteran Readiness and Employment benefits for the past decade. You stay informed on current news and you learn how to spot the top lies they tell. Win, win!
Lies Guide Form
Lies guide form 220503.
*By entering your email, you agree to our terms of use and privacy policy.
Recent News
Veteran law attorneys talk strategy for veterans hit by VA Debt Collection when pursing degrees using…
Top FREE Benefits Tips Guides
Get the online tips, strategies, guides and courses veterans love.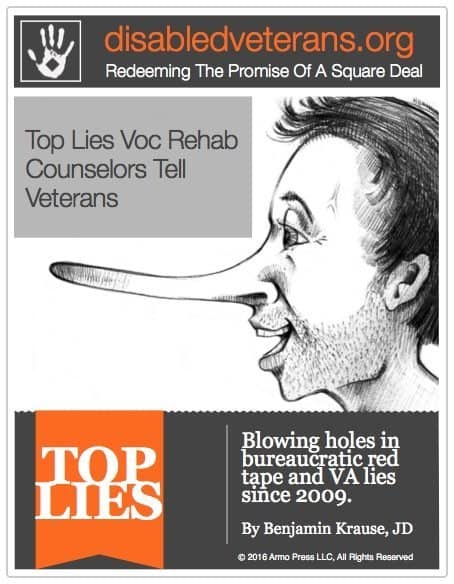 The Lies They Tell
Get the FREE cheat sheet on how to detect lying VR&E counselors if they try to mislead you about your benefits.