Hurdles New Student Veterans Face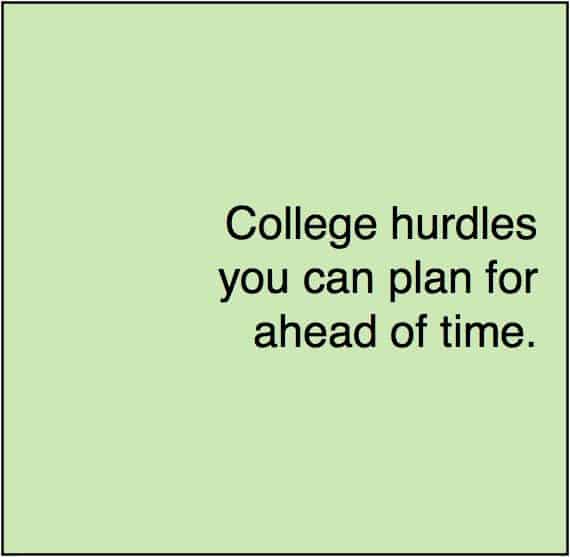 Stars and Stripes wrote a good article about struggles student veteran face when they start college after the military, but it was a little short on sound advice.
I thought I'd give you some of the cliff notes here to give you an idea of what veterans face and how to jump the hurdles.
Trouble with large crowds
"'It's hard for me to be around so many people,' Adam said. 'I don't like it. It makes me feel very uncomfortable.'"
Veterans who struggle with large crowds may want to consider smaller community colleges or smaller private colleges to start their educations.
These places tend to have smaller student bodies and smaller class ratios. Smaller class ratios allow veterans to have a more intimate scholastic setting. They also allow students greater access to the professor. You will be a face with a name, rather than just a face.
Veterans who do not struggle with large crowds may also want to consider smaller colleges for the same reason. You can get more feedback from the professor.
Veterans who are more concerned with graduating from a national university with a national reputation should still pursue a degree from a larger school. Do your research.
Trouble with current academic skills
"Other challenges are academic. Veterans often have to sharpen their math, reading and study skills after being away from school for so long."
There is a free option for veterans wishing to brush up on their academic skills prior to attending college. Check out Coursera. This program is free and it allows you to attend classes online from leading national professors and universities, so that you get the hang of school, testing, and submitting papers.
You will have the option of using the coursework for credit, in certain circumstances. The fee to get credit is stated on the website.
Cultural and financial difficulties
"While many other freshmen are testing their independence after moving away from home for the first time, some of the veterans back in school are supporting a family, working evenings and weekends."
You may have a tough time fitting in, but that's life. I have found that being a veteran does not lend itself to fitting in, at times.
During my first job out of college, my sales manager told colleagues that he had a "high kill ratio" referencing his ability to sell to competitors.
I spit up and made some derogatory noise – not on purpose – but because his reference was offensive to me in light of what he meant.
That was my first lesson in "sucking it up" when someone says something ridiculous. You just have to smile and take it.
College is the same way. You have to learn how to fit in and to write what the professor wants you to write. Think of it as jumping through hoops.
You had to jump through hoops in basic training and the military. That does not end when you take the uniform off after service.
Navigating the VA bureaucracy
"Veterans also must navigate the VA bureaucracy to ensure that their tuition and other aid, such as housing or disability benefits, are paid on time."
This will never go away. VA's unstated purpose is to meet the obligations of the DoD to the veteran community after military service. They do this by adjudicating benefits and disability related claims. VA's goal is to keep the cost of those obligations low, just like an insurance company.
This will never change. Get to know a local VSO that you trust, and have them help you get your claims set up.
Real stories from veterans
Physical disabilities, Mick Grantham, 43
"When Mick Grantham, 43, enrolled at Toledo after back and neck problems forced him out of the Army, he plowed through his savings waiting for his disability benefits to kick in. Ghanbari arranged for the local American Legion to provide Grantham with a $500 grant. He pointed Grantham to a job opening with the university's grounds crew. He also nominated Grantham to be honored as the hero of the game at a recent Toledo football game.

"Grantham is an example of the age and cultural divide that some student veterans face. He strongly believes his time in Afghanistan served an important purpose, and it has bothered him to hear some of the younger students criticize the war during his government studies class.

"'I told them, `You know, I lost nine friends. I've lost two since I've been home. Those guys didn't complain. We did our job. You can't tell me there's no reason for us to be there.'"
Traumatic brain injury, John McCarter, 33
"John McCarter, 33, a former staff sergeant in the Army who left with a medical discharge after serving 13 years, said that memory loss is a problem. He has a traumatic brain injury and wears a hearing aid as a result of a roadside bomb that exploded under a vehicle he was riding in."

"'I usually have to write things down. If I don't write them down, I'm probably not going to remember it,' said McCarter, who hopes to become a sports journalist."
Source: Stars and Stripes