Five Ways Google Is Your Friend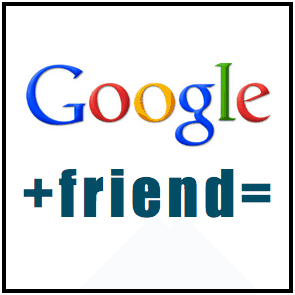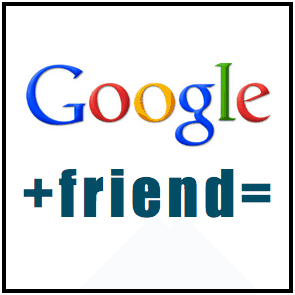 I know.
You're thinking, "Did this dude just use the words Google and Friend in the same sentence?" It's like when people said Lost in Season 3 jumped the shark. Way out there.
But it's true. Google can be your friend, at least when it comes to researching disability compensation claims. Maybe not when it acts like a creepy big brother, but we'll ignore that for now.
Here is why I bring this up. You don't have to be nervous about the process of researching your claim, because your buddy Google has your back.
There's nothing wrong with being afraid anyway. After all, you aren't alone. Most veterans are get confused and easily discouraged when it comes to benefits. Nerves get triggered along the way.
And who can blame you? There are literally thousands of websites out there espousing how they are the best thing since sliced bread… There is a lot of data out there.
When armed with the five steps I'm about to lay out, you won't need to worry about it. Easy peezy.
If God wanted you to have benefits, you'd be born with them
That's what my old drill sergeant used to say about anything from girlfriends to bad habits.
In the military, you were trained to follow technical data. Tech data was your step by step guide on how to do everything. I bet somewhere there is tech data on how to wash your clothes and scrub floors.
You may be surprised to learn that this works to your advantage. You can follow guidelines once someone gives them to you or explains the process once. That's the military advantage that most civilians never learn.
Sadly, many people working at the VA never learned it either. Luckily for us, the VA, believe it or not, has their own version of tech data they need to follow. Once you find it, you can learn it and check their work to be sure they are doing things the right way.
This post is all about helping you connect the dots on any disability claim or veterans benefits issue. But first, there's someone I want you to meet.
Meet Jane Smith
Jane isn't real. She is your fictional character for this post. Let's pretend she is from the big city of San Francisco.
Jane was a specialist in the military changing widgets on dohickies and flimflams. Not the small, cheap ones you get as a kid. No no, these dohickies and flimflams were the real deal, and she changed widgets faster than anyone. (Of course, these aren't real either.)
When she was in the military, she hurt her back. She just got out of the military two months ago, and the back pain is getting worse, numb feet and everything else along with that.
Luckily, someone from her local county veteran service office (CVSO) suggested that she file for disability. Jane fired off her claim for disability with the help of the CVSO.
They wrote up what Jane's basic symptoms were and sent it off. If Jane is like most veterans, she probably has a confusing medical file in paper copy at home that the CVSO did not go through. Or, even if he did, Jane needs to do her due diligence.
It will be up to her to be sure her statements in the letters she submits to the VA are correct. She will also need to connect the dots between reality and what her medial records say. This means she will need to research a little medical information, rules and regulations to make sure she gets a fair shake from the VA.
This is important both when writing letters to the VA and during the medical examination. You need to know what the keywords are.
Now what?
1. Choose disability related keywords to start your research
Jane isn't sure exactly what the Dept. of Veterans Affairs will be looking for with her back injury. She just knows it hurts like hell with shooting pains and numbness. There is a simple solution if you have a computer and an internet connection.
Google it. Go to "Google.com" and type in exactly how you feel: "back shooting pains numbness." These four words are a great start.
Here are the first five technical keywords that pop up after the search:
Sciatica
Herniated disc
Pinched nerve
Spinal stenosis
Neuropathy
Now Jane is ready to move to the next step – pick a keyword to see if her symptoms are similar to what the condition means.
Odds are, Jane has a pretty good idea of what her condition may be from her military or VA doctors. However, she should not assume the doctors she saw in the military or at the VA diagnosed her properly.
Jane's first stop will be to research sciatica.
2. Read up on your disability keyword
Jane first clicks on the link Google.com provides her with from the list above. She finds a new list of articles that is 7,890,000 long.
"Wow! How do I know what to read?" she asks. This is easy. Look at any government website or WebMD. Jane clicks on the first article which is listed on the website for the US National Library of Medicine. It brings her to their page called PubMed Health.
Jane reads immediate that sciatica is defined as:
Sciatica
Neuropathy – sciatic nerve; Sciatic nerve dysfunction
Last reviewed: June 7, 2012.
Sciatica refers to pain, weakness, numbness, or tingling in the leg. It is caused by injury to or pressure on the sciatic nerve. Sciatica is a symptom of another medical problem, not a medical condition on its own.
This definition gives her a good overview of what the condition means. She things, "That sounds familiar. I wonder how it is caused?" The next 3 sections explains what causes it and what the impacts are of the condition.
Causes, incidence, and risk factors
Sciatica occurs when there is pressure or damage to the sciatic nerve. This nerve starts in the lower spine and runs down the back of each leg. This nerve controls the muscles of the back of the knee and lower leg and provides sensation to the back of the thigh, part of the lower leg, and the sole of the foot.
Common causes of sciatica include:
Piriformis syndrome (a pain disorder involving the narrow muscle in the buttocks)
Pelvic injury or fracture
Symptoms
Sciatica pain can vary widely. It may feel like a mild tingling, dull ache, or a burning sensation. In some cases, the pain is severe enough to make a person unable to move.
The pain most often occurs on one side. Some people have sharp pain in one part of the leg or hip and numbness in other parts. The pain or numbness may also be felt on the back of the calf or on the sole of the foot. The affected leg may feel weak.
The pain often starts slowly. Sciatica pain may get worse:
After standing or sitting
At night
When sneezing, coughing, or laughing
When bending backwards or walking more than a few yards, especially if caused by spinal stenosis
Signs and tests
The health care provider will perform a physical exam. This may show:
Weakness of knee bending or foot movement
Difficulty bending the foot inward or down
Abnormal or weak reflexes
Loss of sensation or numbness
Pain when lifting the leg straight up off the examining table
3. Pick out what is important and leave the rest
Now Jane has a solid understanding a few important things. She knows that the other key words are that explain sciatica.
Jane wonders," How do I know what words are important?"
Keep it simple. Stick with words you know and can easily understand and explain to another person. Jane knows she is not the doctor. Instead, her job is to merely explain her symptoms to a doctor. Here are words she picked out that fit her symptoms:
Sciatic nerve
Pain down the back of the leg
It gets worst while: standing, sitting, or lying down
Foot flexibility is affected
Lifting the leg hurts
Numbness or loss of sensation
Jane is confident that this is the injury she has or at least related to it. She now knows related keywords. This will help her explain the condition properly to the VA medical examiner.
Now, Jane Googles each of these again, only this time, she includes "VA" with the other term. What I mean by this is she typed the following into the search bar, "Sciatic nerve VA."
This brought up more data, including good forums like Hadit.com and Vets.Yuku.com. She read what these veteran have to say.
For you, jot good points down in a note pad if you think a strategy or idea sounds like a good one. Or, bookmark that page.
4. Learn what the VA says about the condition
For Jane, her next step is to find out what the VA says about sciatica. Since she chose a government website to help with her diagnosis, the keywords will probably be similar to what the VA understands sciatica to be.
There is a caveat.
VA does have some ways of diagnosing conditions that are different from how civilian and military doctors diagnosis things. Sometimes, the Veterans Benefits Administration (VBA) will say things that the Veterans Health Administration (VHA) disagrees with.
This may seem strange. If it does seem odd, don't worry, most everyone else is confused about how one agency can have two different diagnosis for the same condition.
There are two places to look for information. Again, say hi to your new buddy, Google.
First, read what the VA says.
For the VA, there are two sources of information: 1) the VA regs; and, 2) a Board of Appeals claim.
For any condition, you will want to start at 38 CFR Part 4, Subpart B – Disability Ratings. Type it into your Google search bar and push "enter."
Once you are on the page, you will see a huge table of contents. Rather than read every line, the quick trick here is the press Control + F. This will pull up your webpage's "finder" box. In this box, type in the condition we are searching for.
Jane types in "sciatica." She notices that there are 10 mentions for the word "sciatic" but none for "sciatica." Rather than giving up, she starts reading what the page says and eventually finds "sciatic nerve."
Jane eventually finds a chart with rating codes, key words, and the rating percentage. This is the "meat" of keyword searching.
5. Google some VA Board of Appeals cases
This is the second source of VA data that I think is important.
Type into the search bar, "VA Board of Appeals Sciatica." This will bring up many appeals cases and specific forum comments on those cases.
Remember, Board cases are not binding. However, they will tell you how the VA interprets the regulations that you just learned about in #4.
Within these explanations, the Board will explain how certain keywords will be used to determine the veteran's disability rating.
The rating is the thing you need to know about. It is both subjective and objective. For example, you may have mild back pain or moderate back pain. You may have mild limitation of motion. You may have moderate limitation of motion.
These are very similar, and many of us may not know the difference when it comes to pain. Nonetheless, use of either of these terms could mean the difference between a 10% disability rating and a 30% disability rating.
After reading the cases, Jane concludes that she has moderate pain in her back with numbness with pains running down her legs to her feet. She summarizes what she discovered through her search process on a pad of paper or on her computer.
Then she waits two years for her VA appointment. The reason it is important to write your research down is for the very reason that it could take years for your VA claim to go through the system. You may be called up for an appointment on a moment's notice. If that happens, you can reread your summary and be ready. Attorneys do this for certain high priority cases so that they are ready to answer any questions from the judge.
Now you're done, and so is Jane. I hope you enjoyed learning about how Google is your friend.
Don't get me wrong, there are many privacy violation issues that I have with how Google does what it does. However, when it comes to researching your disability claim, Google is the way to go.
Good luck!