Another MISSION Act Fail: Poor Staffing Behind Scheduling Delays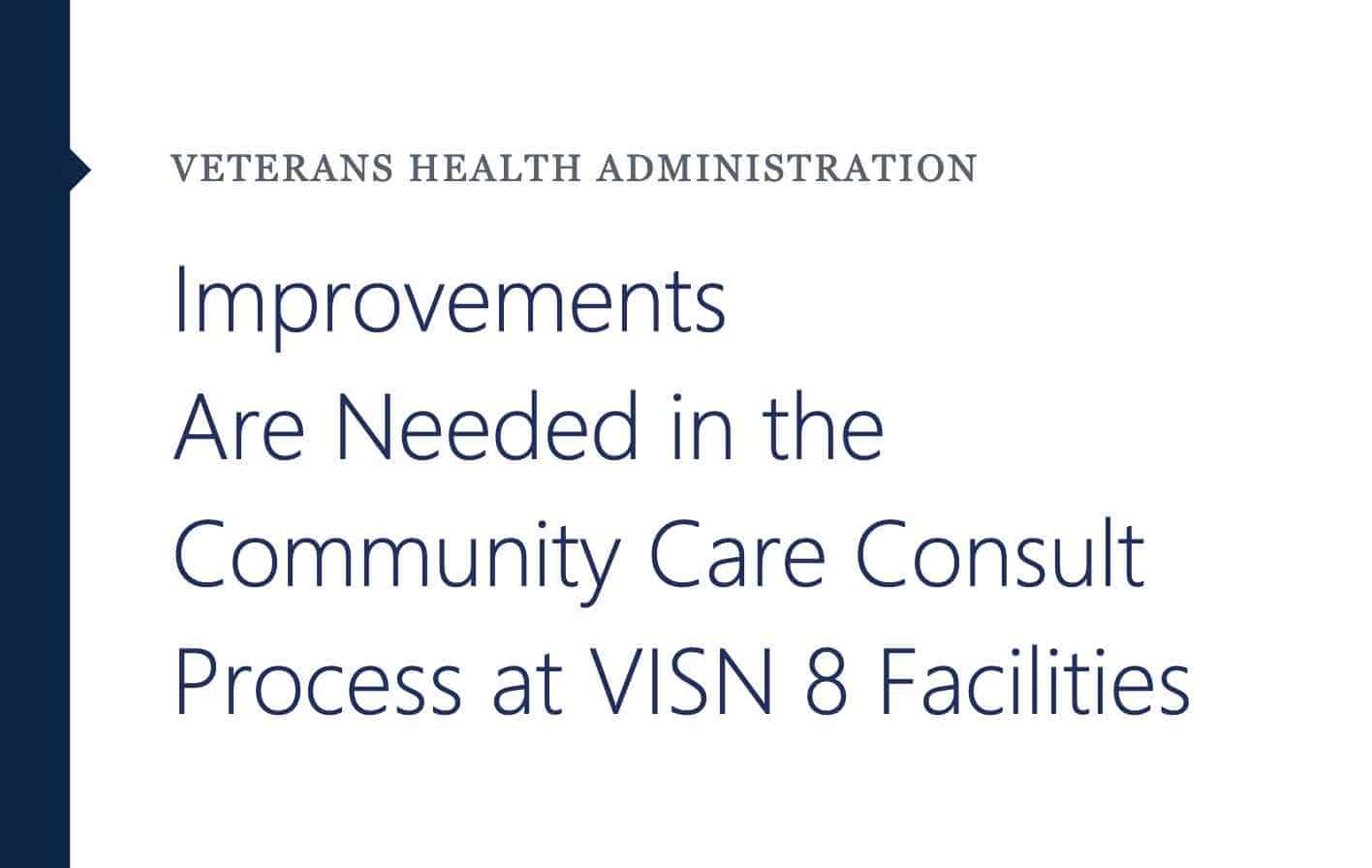 IG found veterans seeking MISSION Act non-VA care at VISN 8 experienced unnecessary wait times due to understaffing by the agency in 2018.
An audit by the Inspector General found VA medical center understaffing and procedural bungling unnecessarily delayed veterans' access to community care. The audit team found five of seven facilities were short-staffed as of October 2018. Additional burdens from Health Net losing its community care contract exacerbated the situation.
For years, VA has improperly staffed its VA medical centers. This became a front and center problem known to the public in 2014 when the veterans were documented dying while waiting for access to VA health care services.
AFGE has long alleged the refusal to staff properly has its root in senior leadership gutting Veterans Health Administration to harm its ability to provide timely access to care while hastening the move toward privatization.
If true, this newest IG report should be seen as a sign the alleged scheme, if true, is biting the agency on the backside by harming its performance under the MISSION Act of 2018. What seems more likely than AFGE's theory, though, is the agency's bureaucrats refuse to properly implement MISSION Act to support keeping veterans in the system.
Regardless of the motive behind the understaffing, not only is VA understaffed in providing care, but its staffing levels were too low to ensure proper scheduling when VA outsources the care. This understaffing is harming veterans. Yet, VA has the largest budget in history, so what else can be done to increase staffing to speed up approval of non-VA care requests?
Is the MISSION Act money well spent? Or, will veterans continue to fight for timely access to care regardless of who is providing the care?
A November 2019 IG audit revealed the agency was sitting on troves of appeals for non-VA care claims that went unprocessed for nearly two years. Those appeals were simply storied in filed cabinets, boxes, and bins without any tracking.
Veterans waiting for resolutions to those appeals were likely forced to pay for their own health care or went without access to care at all thinking VA was timely processing the appeals.
Either way, veterans' health, and finances were placed at risk because the agency poorly staffed its appeals process for non-VA care.
So, is VA intentionally spiking the ball on the MISSION Act and non-VA care?
Does anyone else think it seems odd that such failing would be allowed for so long into the Trump Administration given the MISSION Act is one of the supposed successes on which President Donald Trump will likely declare victory?