New Book Exposes Big Pharma, Hits Hard On VA Opioid Abuse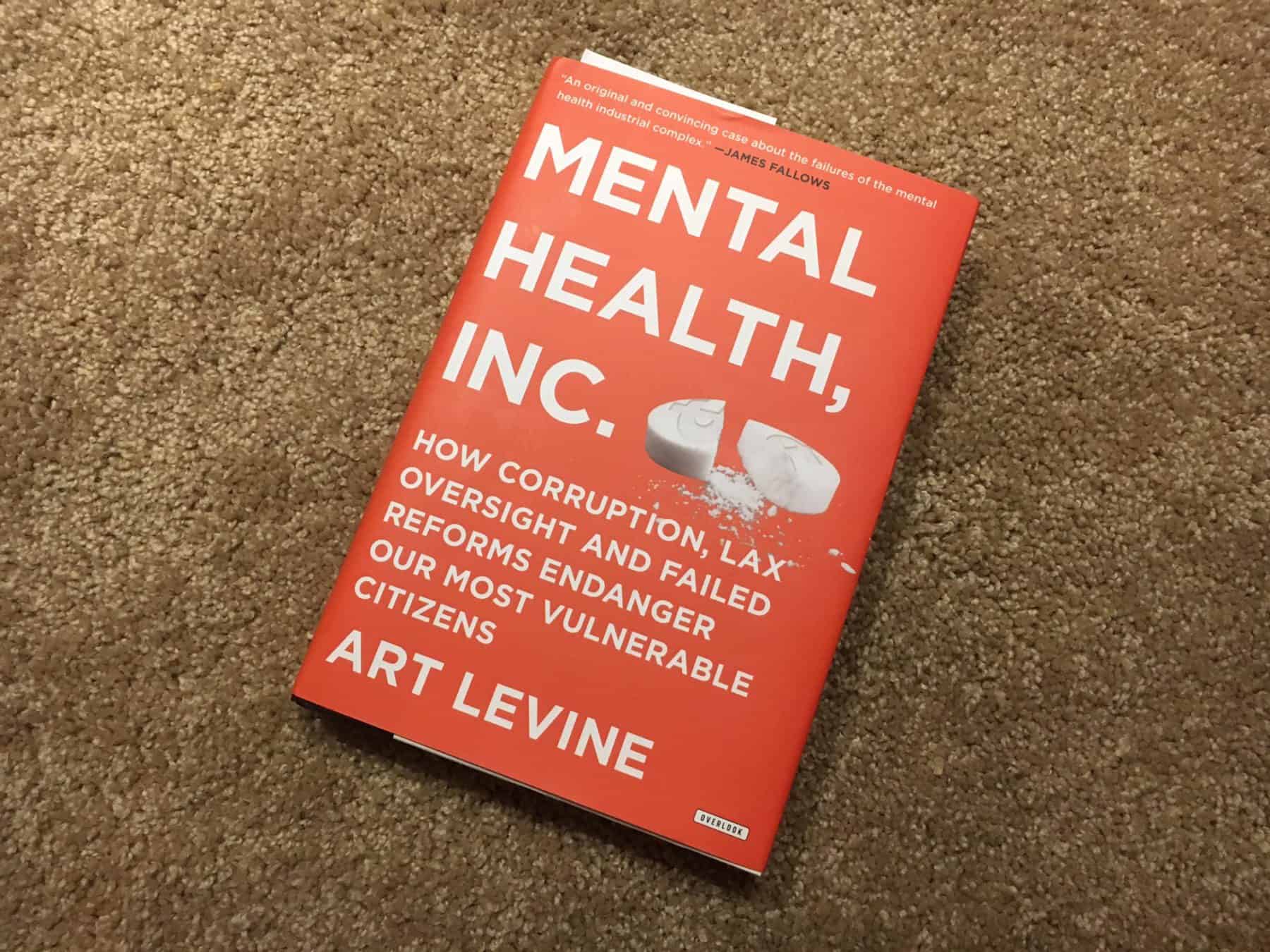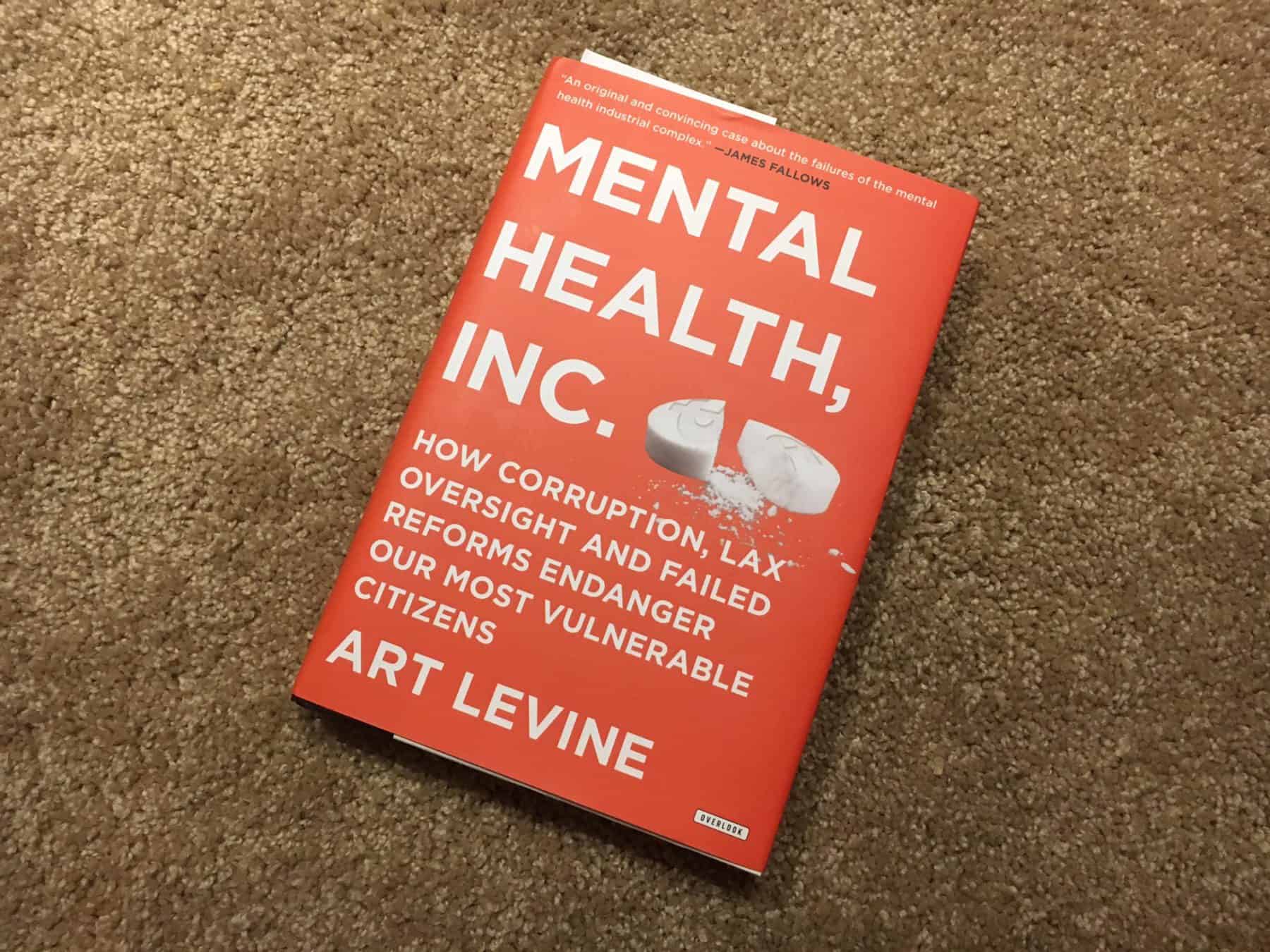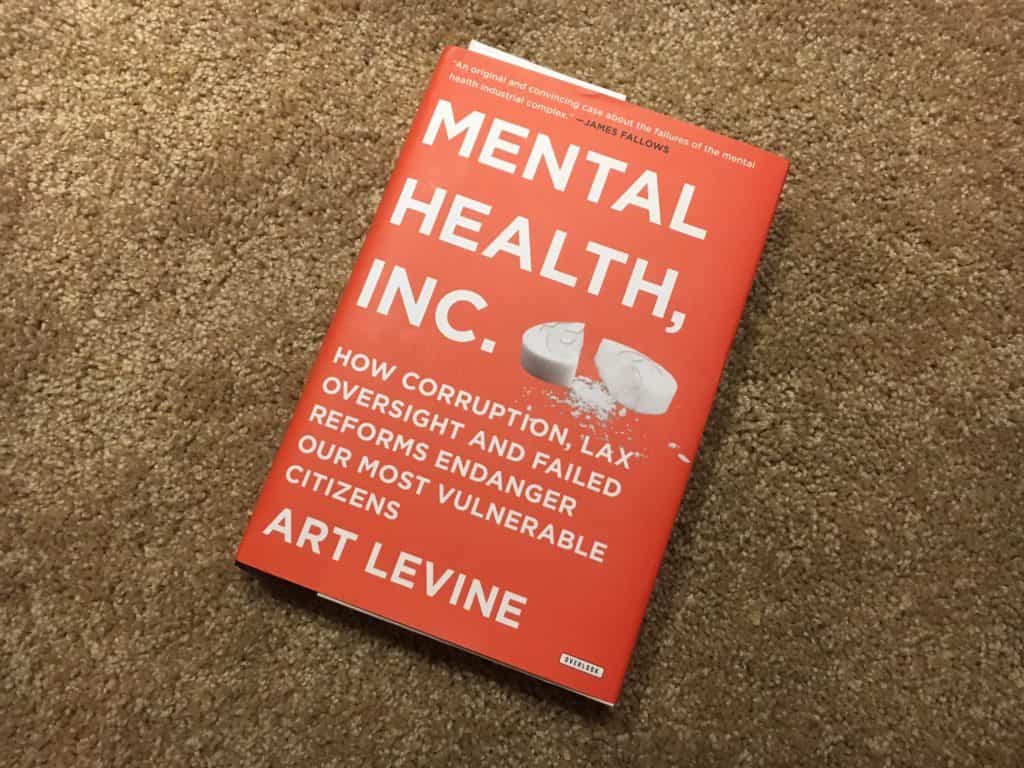 Award winning investigative journalist Art Levine just published his book exposing the corruption of Big Pharma in Mental Health Inc.
The detailed analysis of Big Pharma and its role in treating military veterans and other Americans was outlined in the text. Levine tied in scandals at Tomah VA and other locations and collaborated closely with me on the sections covering VA for the past year.
Levine hit hard on corruption, oversight failures and how failed reforms put vulnerable citizens at risk. At a glance at the title, one might expect Levine was only writing a book focusing on VA fraud, waste and abuse.
Instead, the text uses analysis of VA to highlight one of many examples where the federal government failed to keep citizens safe.
Amazon Excerpt Mental Health Inc
According to the Amazon excerpt:
The mental health system in America is hardly the front-burner issue it should be, despite lip service about reform after each new tragic mass killing. Yet every American should care deeply about fixing a system a presidential commission reported was in "shambles." By some measures, 20 percent of Americans have some sort of mental health condition, including the most vulnerable among us―veterans, children, the elderly, prisoners, the homeless.
With Mental Health, Inc., award-winning investigative journalist Art Levine delivers a Shock Doctrine-style exposé of the failures of our out of control, profit-driven mental health system, with a special emphasis on dangerous residential treatment facilities and the failures of the pharmaceutical industry, including the overdrugging of children with antipsychotics and the disastrous maltreatment of veterans with PTSD by the scandal-wracked VA.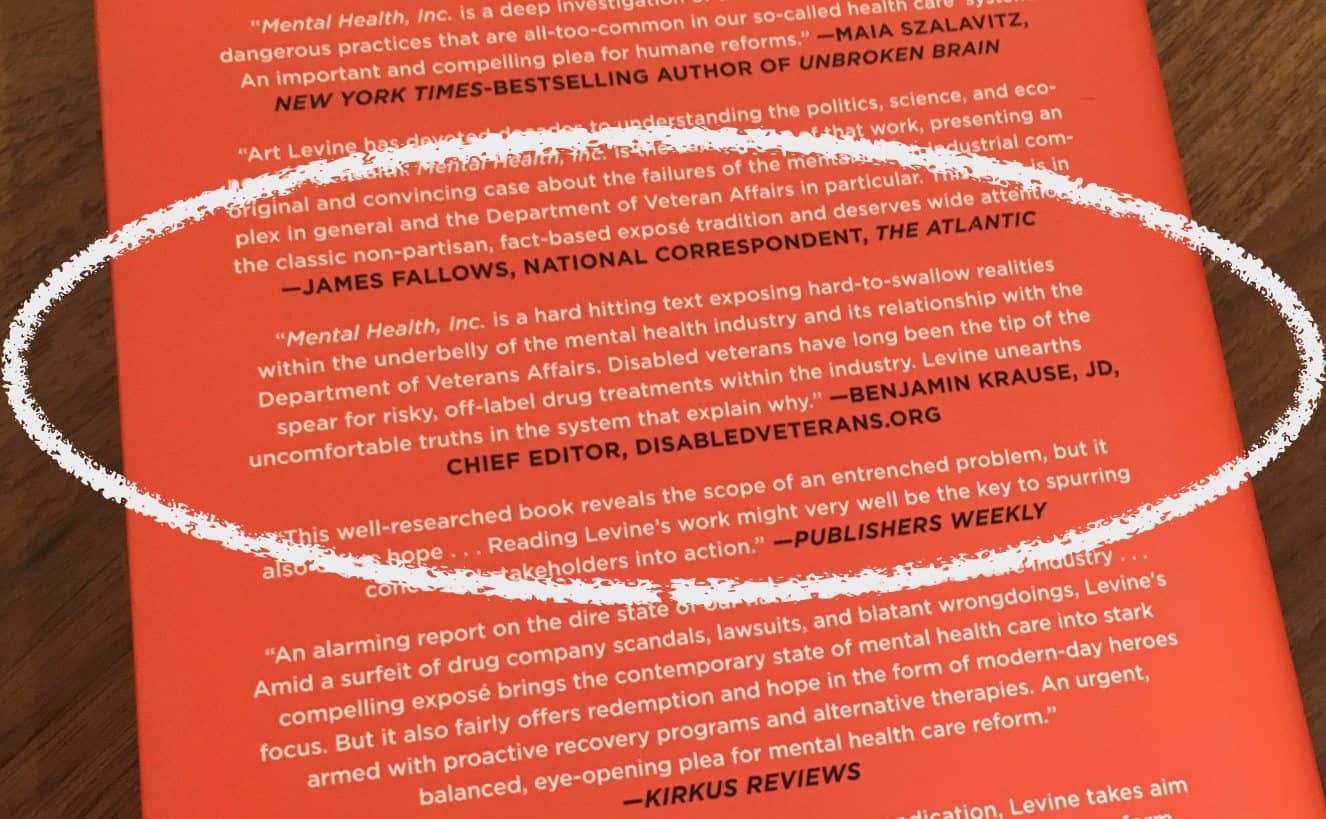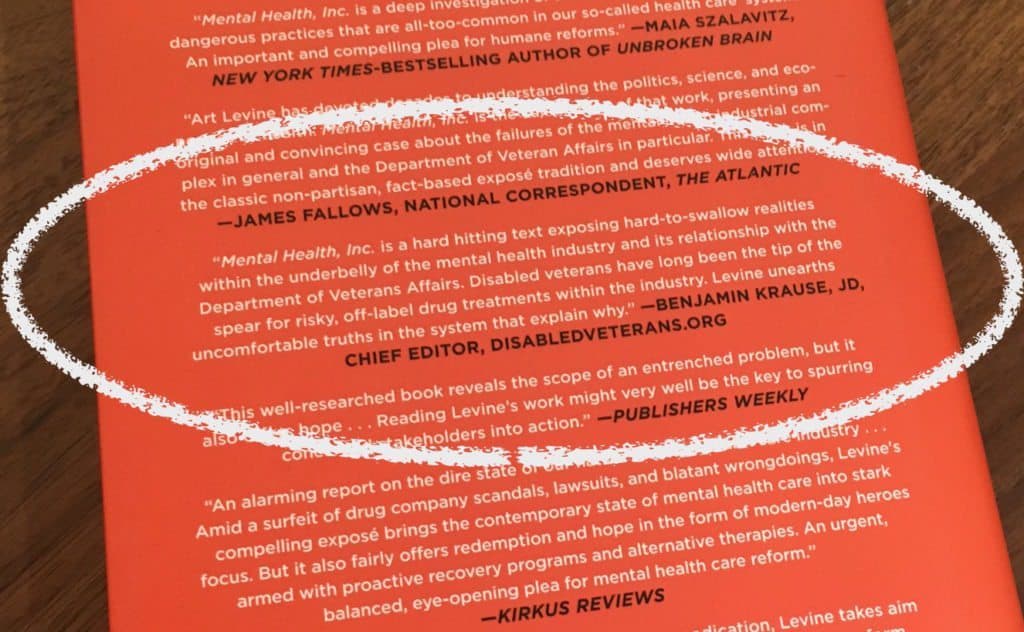 Levine did a solid job analyzing the problem of Big Pharma in our country where veterans and Americans are exploited for profit at all costs. He was kind enough to forward me a copy that included a comment from me on this book cover:
Mental Health, Inc. is a hard hitting text exposing hard-to-swallow realities within the underbelly of the mental health industry and its relationship with the Department of Veterans Affairs. Disabled veterans have long been the tip of the spear for risky, off-label drug treatments within the industry. Levine unearths uncomfortable truths in the system that explain why.
I strongly encourage you pick up a copy. This is our opportunity to reward the few journalists willing to spend years researching and exposing problems within the Department of Veterans Affairs.
Journalist Art Levine Bio
Here is Levine's bio included on the book's jacket:
Art Levine, a prize-winning contributing editor of The Washington Monthly and a Nation Institute Investigative Fund grantee, has written for The American Prospect, Salon, The Atlantic, The Daily Beast, Mother Jones, Truthout, AlterNet and numerous other publications.  Among other awards, he was honored as "Journalist of the Year" by the Florida chapter of the  National Alliance for the Mentally Ill in 2001 for his articles in City Link, a Florida weekly, exploring the criminalization of the mentally ill in South Florida. In 2005, as a Health Policy Fellow with the Progressive Policy Institute, he wrote a prescient major report, Parity-Plus: A Third Way Approach to Fix America's Mental Health System that looked at roadblocks to using effective treatments. Since then, he has exposed a wide range of corporate and government wrongdoing, in a series of articles for The American Prospect, The Washington Monthly and Salon, among others.
Again, I encourage all veterans and those concerned about our country should consider getting a copy of this powerful book.
Source: https://www.amazon.com/Mental-Health-Inc-Corruption-Vulnerable/dp/1468308378/ref=sr_1_1?ie=UTF8&qid=1501557136&sr=8-1&keywords=mental+health+inc