Our Facebook Group Just Hit 30,000, No Russian Bots Needed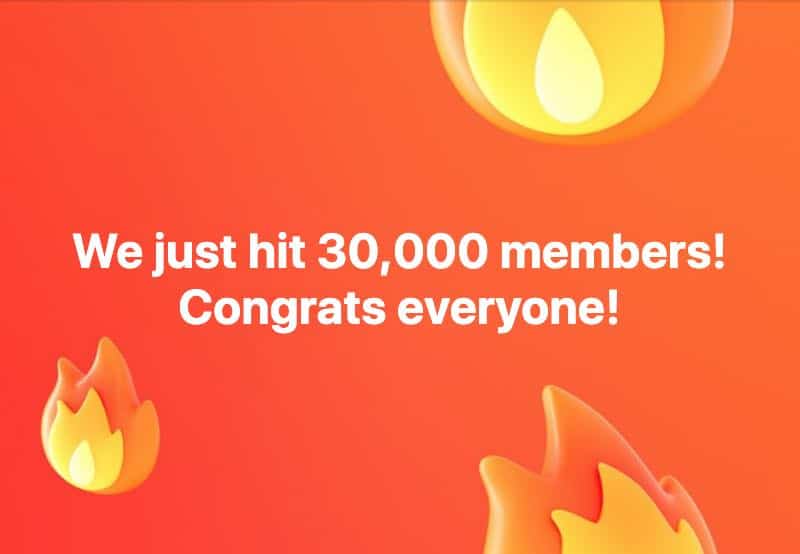 It has taken ten darn years, and our Facebook group focusing on VA Vocational Rehabilitation & Employment just hit 30,000 members – – no Russian bots needed.
I know. Many of you are in groups that are much bigger. And yes, maybe some of those groups relied on Russian bots to grow that large. But, as they say in Full Metal Jacket, "There are many like it but this one is mine," Russian bots or no Russian bots.
(Well, ours, since I am married.)
In case you are new here or generally unaware of my advocacy work focusing on economic opportunity for veterans, here's the backstory that group, Disabled Veterans – Chapter 31 Voc Rehab.
I started it as a hobby while unemployed and frustrated with VR&E after receiving a denial for additional benefits after finishing my undergrad. No veteran organizations seemed interested in my story much less knew much about the program.
I was unemployed. My traumatic brain injury was yet to be properly diagnosed. I had no clue what I was going to do with the rest of my life. And, my girlfriend of 18 months just broke up with me.
Life was tough and the job market stunk. That was right in 2009, 8 months after the stock market totally gutted the finances of middle-class families across the country.
Anyway, I put up the Facebook group to help other veterans figure out some of the tips and tricks I developed along the way in securing my bennies at a high-cost university.
Within six months, it was noticed by the senior reporters for the show CBS Evening News with Katie Couric who, at the time, was investigating the VA Voc Rehab program.
And that was that – – off the to races.
So, my first scandal was exposed on CBS within six months of going public with my story. Almost immediately after that, VA Voc Rehab approved my request to attend law school and the agency approved a higher grant of benefits for my brain injury.
Again, not bad for a six month stint running a Facebook group for the first time without any experience in internet marketing and without a functional website.
Three years later, I had the opportunity to stump on Capitol Hill with Veterans For Common Sense and my buddy Patrick Bellon. This led to providing testimony before the Democratic Platform Committee and other adventures.
I have since become a recognized journalist and veterans rights attorney who advocates for veterans as frequently as possible. The group has also become the largest and leading resource for veterans seeking benefits from VA Voc Rehab.
Not bad, right?
Now, we have a robust Facebook group with 30,000 veterans all pushing for the benefits and hustling to get at the truth day in and day out.
I wanted to post about it here to first brag a little. It's important to be proud/happy when you hit a solid goal. More importantly, I wanted readers here to get an idea of where I am spending my time online when not working on posts. I spend a lot of it there in the group monitoring questions.
We are also rolling out a membership platform for this website that gives access to many of my free and low-cost resources like the Voc Rehab Survival Guide, teaches veterans how to FOIA for their records, and more information about other issues.
Check that out, too, at my.disabledveterans.org. That membership site is still in its beta but you can access the materials available.