Retired Marine Col Ends Life Sitting On VA Records Outside Bay Pines VA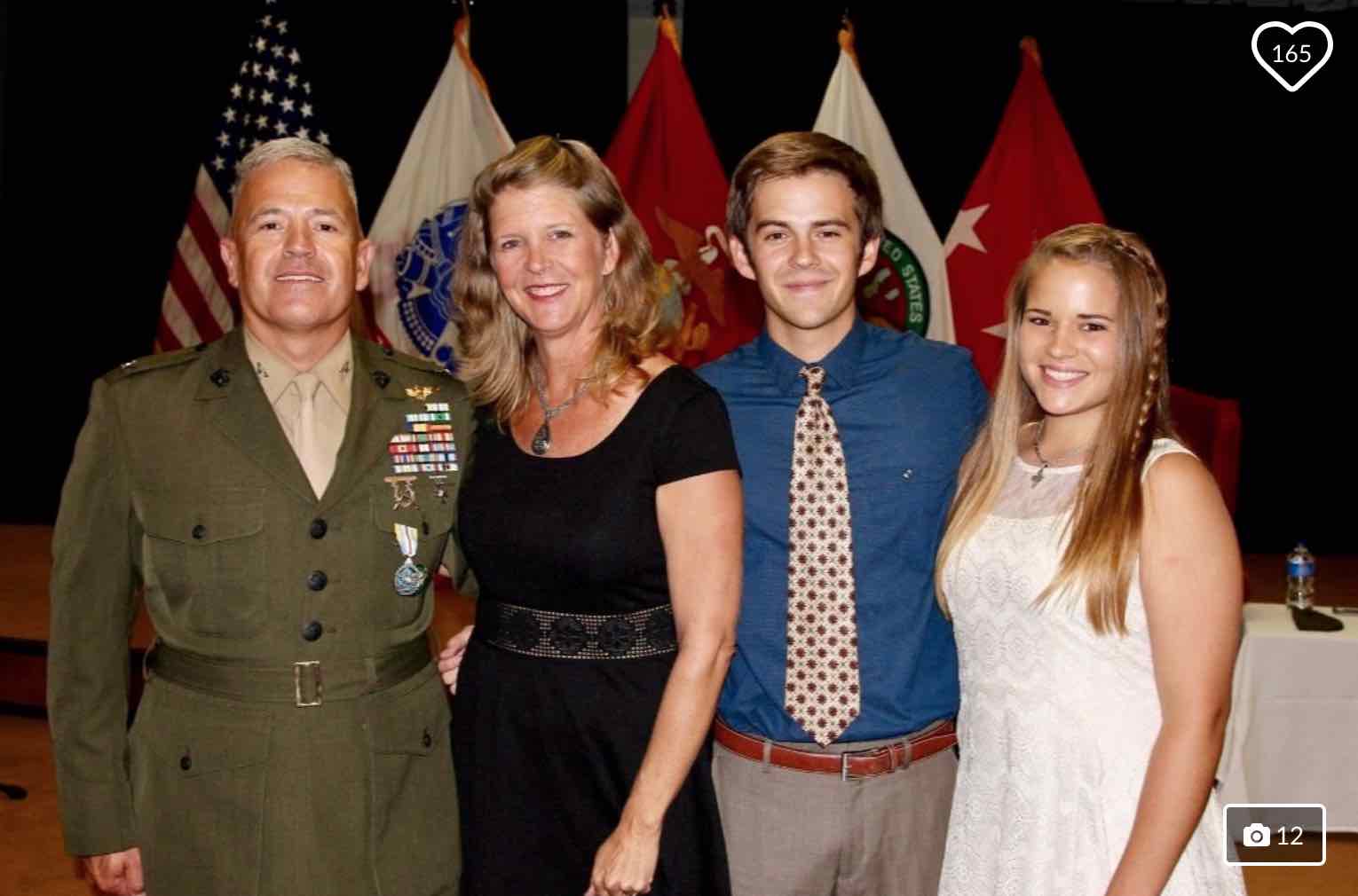 "I bet if you look at the 22 suicides a day you will see VA screwed up in 90%," wrote Jim Turner, a retired Marine Colonel who took his own life with a rifle at a VA.
On December 10, after a major battle with PTSD, Turner woke up that morning with one purpose, to make a statement about how dismal VA treats veterans. He put on his dress uniform with medals, loaded his rifle, and drove to Bay Pines VA Medical Center.
Turner exited his truck armed with a loaded rifle and his VA records. He stacked those records high, sat on top of them, and took his own life while sitting on the records using his rifle.
The Marine veteran, who was well-known and well-respected in military circles, wrote about his post-military experience in his suicide note, "I did 20+ years, had PTSD and still had to pay over $1,000 a month health care."
His suicide occurred just as GAO released its scalding report covering poor message management at VA concerning suicide. That report critiqued the agency for failing to spend its $20 million per year budget on continued suicide prevention messaging as it did until 2016.
The report highlighted, though, that a failure to spend the money was not necessarily the issue. The underlying problem was VA's failure to account for how the millions in suicide advertising was truly benefiting veterans versus the advertisers working on the projects.
Apparently, in light of the continued suicide rates, the suicide prevention mission was turned into a cash cow for vendors without contemplating measuring the benefit to veterans. How typical?
As for Turner, his model military life turned upside down after he retired. According to Tampa Bay Times:
"My brother's identity was being a Marine," said Jon Turner.
Jim Turner flew F-18s and then became an infantry officer, taking part in the invasion of Iraq in 2003. He later served in Afghanistan and spent a decade working at U.S. Central Command at MacDill Air Force Base.
He left "an enduring legacy of professionalism, commitment and superior leadership which served as a guiding force for all service members whose lives he touched," said Edward Dorman III, a recently retired Army major general who worked with Turner at Central Command for a decade. "That's a life worth emulating."
When Turner retired, he lost his identity and began to struggle, his younger brother said.
Those problems exacerbated some of the mental health issues Turner was experiencing from his time in the Marines, said his ex-wife, and led to the dissolution of their 27-year marriage,
"He came home seemingly fine," said Jennifer Turner. "It was a couple of years later that he just got more aggressive."
It was never anything physical, she said. "He just got agitated very easily. He had nightmares, where he would wake up screaming military stuff."
This tragic story is one of many within the rank and file veterans the VA is required to help. Turner left behind two children who are heartbroken and in school. The family set up a Go Fund Me page for concerned Americans to donate in support of Turner's kids.