The Opposite Of Your Job: Former VA Employee Defrauds Disabled Veteran Of $680,000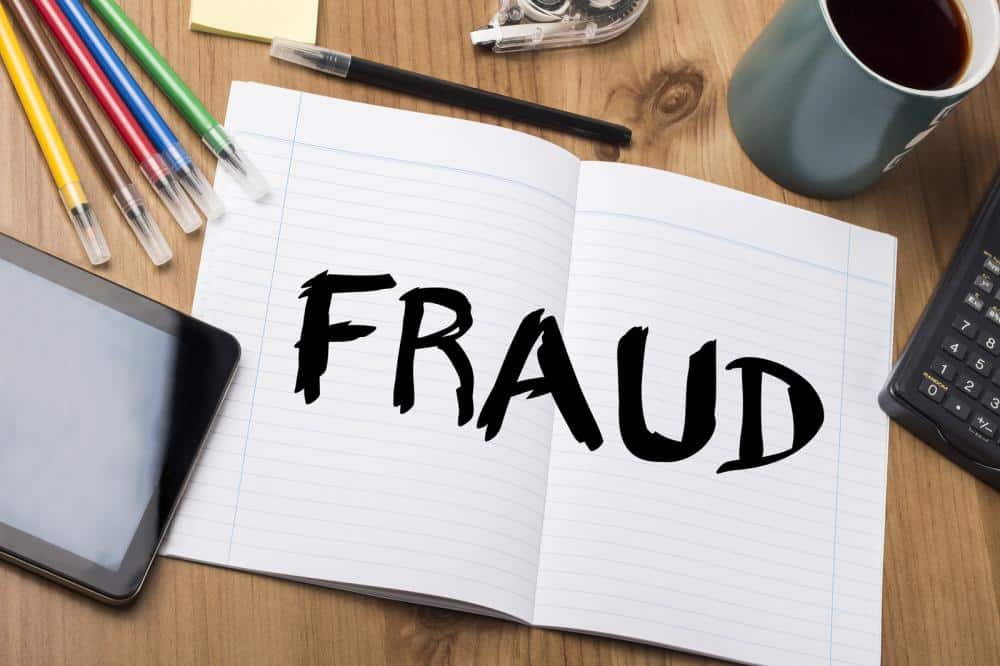 Kenneth Richard Devore was appointed as a Tennessee VA Field Examiner with the Fiduciary Program in 2013. He was responsible for protecting veterans' financial assets and setting them up for a great future.
Given the title of this article, I bet you can already see where this is going.
Devore befriended and gained the trust of an unsuspecting veteran, identified by court documents only as "D.N.," convinced D.N. that he needed a will, and proceeded to name himself sole beneficiary.
Now, that is a side of VA fraud that people do not see every day.
Devore was convicted by a jury on July 25th. His sentencing hearing is in November. The laundry list of charges includes the following:
Six counts of wire fraud

One count of "theft of public money over $1,000" (yeah, no kidding)

One count of willful mail fraud

One count of conflict of interest of a federal employee (again, really no kidding)

Two counts of making or using a false writing

One count of making a false statement
Court documents show that Devore drove D.N. to the post office in order to notarize the documents he had helped D.N. prepare. He then forged D.N.'s initials before sending notice to the veteran's bank, which was also declared as his legal guardian.
Oh, right. The man needed a legal guardian because his disability had rendered him incompetent as of 1987. Is Devore not even more despicable now? These are exactly the people that fiduciaries are sworn to nurture and protect, even more so than a typical client.
To VA's credit, they discovered these documents in 2015 and forced Devore to resign, but somehow Devore successfully landed another government job the following year, at… are you ready for this?
NBIB, the National Background Investigations Bureau. You read that right. The organization that is supposed to be in charge of RUNNING BACKGROUND CHECKS ON PEOPLE.
Gold star, you guys! You have got to be kidding me right now. Scrap the whole force and start over.
Anyway, Devore not only had the gall to apply for such a position while actively lying about his employment history, but he got the job and worked with NBIB until April 2017, when he was indicted.
He even made up a college degree on his application. Heck, he made up an entire college. "Canterbury University" does not exist. Looks like a B.S. in more ways than one.
Did he really have to be so insulting as to make up an entire school, though? Who does he think he is? Harold Hill? This move is literally so absurd that it was a key plot point in a musical.
You have definitely steered yourself wrong if you model your life after a smooth-talking con man that angry rural citizens threaten to "run out of town on a rail." Ye Gods.
Hey, do you need more reasons to hate this guy? Because I can give you more reasons to hate this guy. Here goes nothing.
Kenneth Richard Devore does not have a disability himself, but he sure knows how to game the VA. He had a purported 100 percent "total and permanent" disability rating, for which he received fraudulent compensation from 2009 to 2017 (again, when he was indicted).
So, he has screwed disabled veterans by commandeering a will AND by pretending to be one of us when he is verifiably not. Charming.
Let me remind you how things turned out for Harold Hill. Of course, The Music Man is a comedy, so they go easy on him. They throw a parade and he gets the girl and everything, as apparent punishment for pretending to teach music to children.
But this? This is real life. $680,000 can buy your loved ones a lot more than "76 Trombones."
Where the hell did I put my tar and feathers? Asking for a friend.
Source: https://www.knoxnews.com/story/news/2018/07/31/former-va-employee-convicted-defrauding-knoxville-tennessee-disabled-vet/870713002/