VA 911! Is Your VA Patient Advocate Giving Veterans Bad Tort Claims Advice?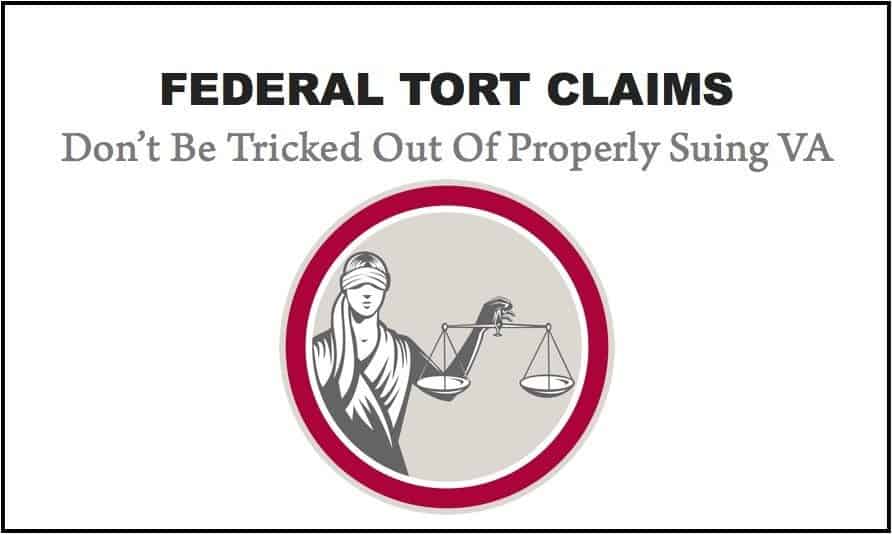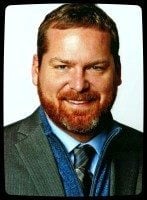 Victims and families of victims of VA malpractice are always shocked when I inform them that their VA patient advocate provided erroneous legal advice when helping fill out an SF-95. Here is what you need to know when filing a Federal tort claim against the agency.
The biggest mistake I see as an attorney on the SF-95… Well, there are two big mistakes… And beyond these two that I will discuss below, I cannot help but wonder why veterans and their families are taking legal advice on negligence from VA employees, at all? Maybe trusting VA for legal advice is the biggest mistake of all? Would you trust an insurance company to be honest with you about damages from a car accident? So why do we keep trusting VA about any legal advice, at all?
Veterans and their family members come to me with this problem a lot. The big picture mistake was trusting the VA patient advocate. The two procedural mistakes that resulted from this big picture mistake, which I will address in this article, could cost a claimant millions in potential recovery for the veteran, spouse and affected children.
Sound like an expensive mistake?
TWO PROCEDURAL MISTAKES IN NUTSHELL SUMMARY
In a nutshell, the first mistake affects the amount of damages the person can receive if they win in court by putting in a low estimate that cannot be increased in court. Do not lowball yourself by underestimating your own damages.
The second mistake affects a spouse's ability to claim damages alongside the veteran victim by omitting the name, signature and damages alleged by the spouse for loss of consortium type damages. Do not forget to include your spouse. I will get into these issues below.
This article is not intended to be an "end all be all" of FTCA tort claims, so be sure to do your own independent research and consult an attorney with questions. Instead, it is written to highlight problems and to help veterans and their family members keep from getting misled by erroneous legal advice from VA employees.
VA 911 articles are geared of issues that, if not fixed immediately, can have a lasting impact on a veteran's ability to seek justice.
FEDERAL TORT CLAIMS PROCESS OVERVIEW
The Federal Tort Claims Act (FTCA) provides a limited waiver of sovereign immunity by the federal government to allow lawsuits for claims of negligence and medical malpractice. Generally, you cannot bring a lawsuit claim under FTCA for intentional torts or due process claims. This means the limited waiver created by Congress does not include intentional acts or acts related to Constitutional matters.
Statute 28 U.S. Code § 1346 and related statutes provide the framework wherein a private person can sue the Federal government in Federal court.
RELATED: Read About Federal Tort Claims Act Law On Wiki
The premise of FTCA is that the Federal government should be liable for the same negligent acts that a person would be liable for in the state where the incident occurred. However, without a waiver of sovereign immunity, a private party cannot sue the government. This falls under the whole, "The King can do no wrong," argument against suing the government.
For that reason, FTCA created a waiver where the government is on the hook for the same causes of action any other person in the state would be liable for under a theory of negligence including medical malpractice in most instances.
A new area in FTCA that applies to disability compensation relates to standard of due care any VA medical examiner pays to a veteran examinee in a disability compensation evaluation. If the examiner deviates from any standard of care recognized by a state court for independent medical examiners, they could be liable for negligence under state laws. I will touch on this in a separate article.
One of the conditions of FTCA relates to notice. Before you bring a lawsuit in federal court under FTCA, you must provide notice to the agency in question and allow that agency a chance to remedy the problem. That notice can be in the form of a signed writing or the SF-95.
SF-95 or STANDARD FORM – 95 – SAME THING
The SF-95 is short for Standard Form-95, Claim for Damage, Injury, or Death.
This is the public form Federal agencies give a claimant to file a grievance against the respective Federal agency. The form is pretty short and provides boxes where information should go that are numbered. The form is somewhat misleading.
[I will explain why at the end of this article.]
RELATED: Download SF-95 From VA OGC
You are not required to use the form but I suggest using it at least as a kind of cover letter while providing an attachment or addendum to fully explain the issue. Sometimes, the issue is as simple as, "I came in for an amputation and the doctor cut off the wrong leg." Other times, the issue can be quite complex and require many pages of explanation.
Here is a hypothetical to try to fill in.
One veteran has the wrong leg cut off in surgery. The anesthesiologist calculated the wrong amount of anesthetics to use, which resulted in brain damage. The veteran cannot speak or work and is in a catatonic state most of the day. Six months later, after rehabilitation, the wife is forced to quit her job to take care of the veteran. Both individuals were 35 years old and happily married. He worked as a lawyer and earned $100,000 per year. She worked as a banker and also earned $100,000 per year. They have two children. Both have a life expectancy of 50 more years.
To complicate matters, let's say the VA did not inform the family that the wrong anesthetics were used, provided false information that the brain damage was the result of natural causes, and then refused to provide the family with all the medical records. This resulted in the family not finding out for five years about the real cause of the brain damage.
Ready, go! How much do we claim? Do you think the VA patient advocate has any idea how to assess a complicated legal damages scenario?
YOU MUST FILE WITHIN TWO YEARS OF KNOWLEDGE OF INJURY
The FTCA has a two-year statute of limitation (SOL). This means must file your claim within 2 years of your having knowledge of the incident in question with that agency. For the VA, this means you have two years to file with the Regional Counsel that is responsible for that respective VA in your area. For example, in Minneapolis, you would file with the Office of Regional Counsel for the Minneapolis VA Medical Center. This means the claim must be in the hands of Regional Counsel via fax, mail or email within two years of the incident.
If malpractice was a simple botched surgery, then you have two years from the point at which you knew the surgery was botched. This is obvious if they cut off the wrong leg, which would show that you have constructive knowledge even if no one told you. But, for some issues, the matter of having knowledge is less obvious.
For example, let's say a psychiatrist like Mr. Candy Man, VA psychiatrist David Houlihan, prescribed a drug to treat a misdiagnosed issue. Let's say VA took three years to finally correctly diagnose that condition. Let's complicate this hypothetical by indicating the drug prescribed was permanently damaging and unneeded for the particular condition that was actually causing the symptoms. In this hypothetical, the knowledge would start when the patient did know or should have known about the misdiagnosis and that the drug prescribed was harmful for no reason.
See how this can get complicated based on the facts and relevant state law?
It is important to consult an attorney if you have any question, because the issue of knowledge can be complicated if the matter lasted for longer than two years.
Once you file the claim, the agency will investigate the matter for six months. After the six-month point, you should receive a decision with an option to request reconsideration if you think the agency was wrong or if the offer they provided was lower than justified. If you disagree with the decision, you can request reconsideration, which gives the agency another six months to review the matter.
If the agency does not contact you, then you may need to call the agency immediately to find out why. If they still fail to speak with you, consult with an attorney right away to not miss the window to bring your claim in Federal court. Generally, you have six months after a decision to bring suit in Federal court.
YOU MUST INFORM AGENCY OF ALL CLAIMS AND ALL EVIDENCE
If you fail to provide accurate information to the offending agency within the first six months of the claim, you may be prevented from brining suit on that issue or for that amount when it comes time to go to court. Once the agency renders its final decision after six months, that decision is generally final with few exceptions related to new evidence or claims you can provide. You can request reconsideration, but the process is not like a disability compensation claim, and you really need to get VA all the evidence and claims information immediately the first time around.
Any failure to fully inform the agency will be used against you by way of not making the claim in court. Beyond this, if you fail to claim an adequate amount of damages up front, most law firms will not take on your representation. This is the one instance where veterans tend to lowball themselves by downplaying the severity of the injury or issue.
Here is a quick fix. If you already filed an SF-95 that is pending, immediately fax, email or mail an amendment to your original claim that provides updated information, damages amounts or the addition of a new claimant like a spouse or child.
IGNORE ERRONEOUS ADVICE FROM VA PATIENT ADVOCATES
This is where erroneous advice from VA employees such as VA patient advocates can really harm a veteran's claim, permanently. I liken VA patient advocates to corporate human resources professionals. While they claim they are there to help, their real purpose is to cover the butt of the company's executives. That is my take on their position and why I strongly encourage all veterans to get a second opinion after speaking with any patient advocate.
Further, they are usually not trained in law and have a limited understanding of how their erroneous advice will harm your claim later.
VA patient advocates hand out SF-95's to veterans and family members who believe VA health care professionals committed medical malpractice or some other form of negligence. On numerous occasions, I was relayed stories where the VA patient advocate did one of two things, and both of which are wrong:
They recommended a low-ball damages award without analysis.
They failed to inform the family that the spouse or caregiver might also make a claim.
#1 LOWBALL DAMAGES AWARD
Be sure when filling out this form that you consult a lawyer first. Generally, regular Joe's will have no way of knowing how expensive a particular claim might be. However, most personal injury attorneys will know. You can also conduct a web search yourself to find settlement information or court awards for similar injuries.
Attorneys generally advise claimants to aim at the higher end as to how much a person believes the injury caused. To give an idea, one veteran received $18 million from a botched dental visit in his FTCA lawsuit. Another veteran who received brain damage during a surgery received $8 million.
Veterans who suffered brain injury at the hands of VA doctors will generally experience greater costs of recovery and greater impact on their former lives and marriages than the majority of other kinds of injuries.
The damages really depend on the life expectancy and expected lifetime earnings of the person. Sadly, elderly veterans will receive lower damages than younger veterans. Employable veterans are deemed to also be more valuable than unemployable veterans. The question here is generally economic in nature rather than based on sentiment. Other factors are the cost of long-term health care following the injury.
#2 ALL CLAIMANTS MUST SIGN
If you have a claim for damages, you must provide a signed writing that explains the context of your damages and the total amount of damages you seek. A spouse can claim generally referred to as a "loss of consortium" claim brought at the same time as the claim by the injured party. In some states, children can also bring claims for this. You must include your signature and state what your damages are. Then, add your damages into the total.
Most spouses (or children) who fail to include a claim based on the impact of their marriage from the malpractice are nixed when it comes to making the claim in court following the administrative review.
If you are a spouse and you believe you have a claim, I suggest putting your name at the top right where the form asks for the claimant's name along side the claimant's name. Then, also include your signature at the middle left side of the form where it asks for the claimant's signature. You both need to sign the form. You should do the same when you write out an addendum as I explain below.
Here are some common names for these kinds of damages that spouses can assert. Be sure to double-check what your state courts allow related to claims for spouses or children:
Loss of Consortium
Loss of Companionship
Loss of Society
MISLEADING SF-95 FORM
Many attorneys and advocates feel the SF-95 form is misleading. Try to fill one out in a hypothetical case. Do you think it could be misleading for the average claimant with no information on how to fill it out while in distress or pain? I focus my legal practice (Krause Law, PLLC) on brain injury, and often times these victims get the run around while seeking justice.
In the boxes, it only indicates one claimant and does not clearly indicate anything about the spouse. The damages line is somewhat confusing and it includes an auto addition feature that does not allow you to manually add in the total damages. Finally, the signature line does the same and gives no space for an additional signature.
This is why I suggest filling out the form with both signatures and names while also providing an addendum to more fully explain the nature of the claim and the amount of damages you are claiming.
But no matter what, be sure to sign your name and include the total amount of damages!!! You can rarely fix this error once the agency makes a final decision.
What do you think? Did you ever receive erroneous legal advice from a VA employee or VA patient advocate as to how to fill out the SF-95 or a related document?