VA Acting Under Secretary For Health Steps Down Earlier Than Expected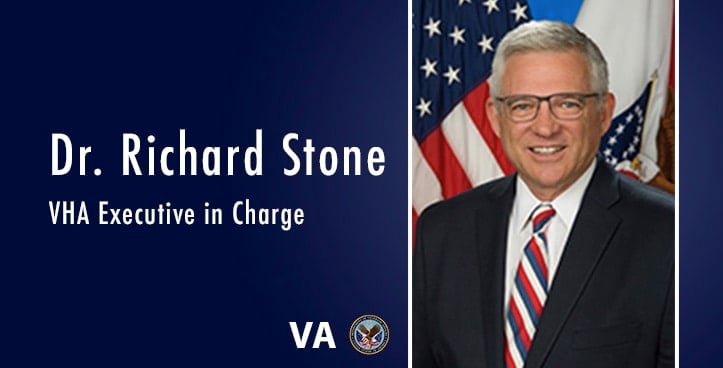 The Department of Veterans Affairs just announced that Richard Stone, MD, is stepping down from his role as the as the acting under secretary for health.
The retired Army Maj. Gen. has served as the executive in charge of the Veterans Health Administration from 2018 to 2021. The agency position was never filled with a senate confirmed under secretary after David Shulkin, MD, left the position once confirmed as a VA secretary in 2017.
Subscribe to our weekly newsletter and stay up to date.
Before his role as the acting under secretary, Stone previously worked for Booz Allen Hamilton in military health consulting after a one-year stint as the VA's principal deputy under secretary for health.
The Biden Administration has searched for a candidate to nominate for the top slot since March. Stone was expected to step down sometime next month suggesting a nomination may be soon to follow his departure.
The VA secretary's press release stated:
The contributions of Dr. Richard Stone, Retired U.S. Army Maj. Gen. to the country and Department of Veterans Affairs are immeasurable. I admire and rely on him a great deal and have been discussing this important assignment and his role with him for months.
I respect his decision to leave, especially given the reason he told me he would do so: to ensure the incoming Under Secretary, whom I strongly believe needs to be confirmed by the U.S. Senate, has the opportunity to fully assume leadership of the Veterans Health Administration.
We owe Dr. Stone an immense debt of gratitude for his leadership, especially during the pandemic. When COVID-19 first began to spread, Dr. Stone was among the first people Veterans and their families heard from, delivering a simple and urgent message: "We are going to be here [for you] just like we have been for the last 100 years." Under Dr. Stone's leadership, VHA's excellent employees have done exactly that — vaccinating millions, saving lives and risking everything to serve those who served our country.
As much as I hate to see Dr. Stone go, I am grateful to him for staying through mid-July, during which time I will continue to lean on him and learn from him. I'm proud to call Dr. Stone a friend and I thank him for his decades of service. Our nation is safer, and our Veterans are healthier because of his work.
###