Veteran Readiness And Employment Service Executive Director Departs After Historic Transformation And Improvements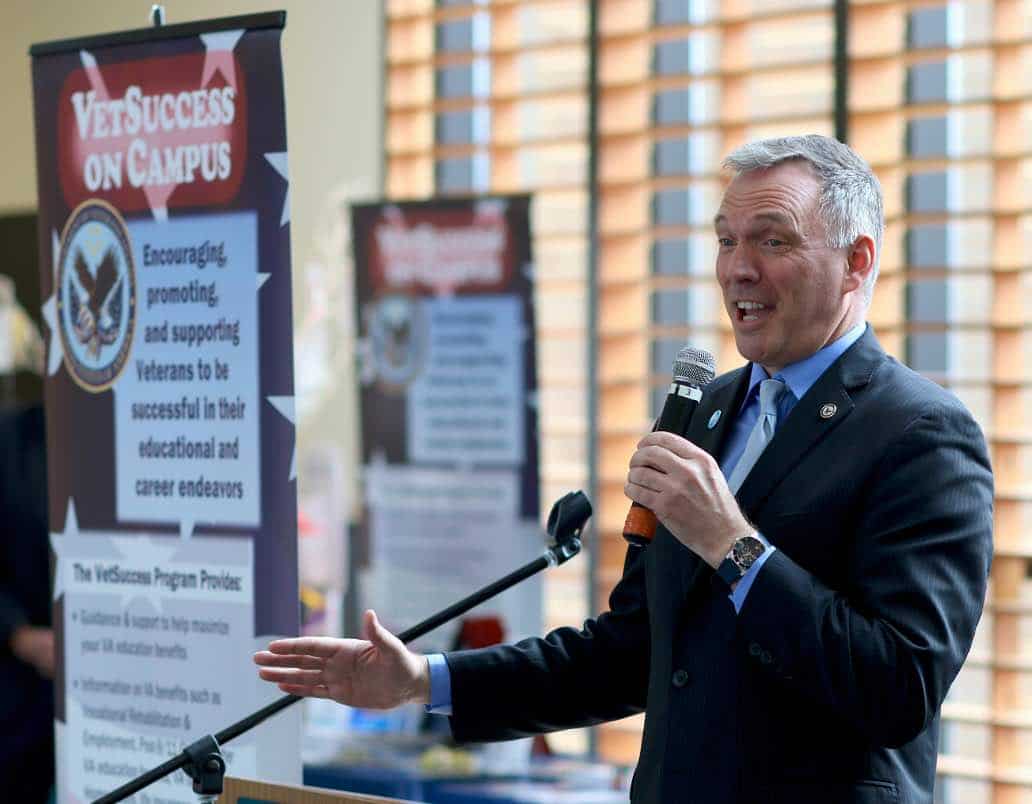 There is a change happening in Veteran Readiness and Employment (VR&E) executive leadership following historic transformations to improve the program for veterans.
The recently departed executive director William Streitberger will be missed after years of massive improvements, and I wanted to take a few minutes to extend my gratitude.
Will moved on to run the Chicago Regional Office as the agency transitions to new leadership of its many programs. He started his VA career at that location as an Employment Coordinator after serving in the Navy.
I've been working to help improve VR&E for over a decade to include some degree of interaction with program senior leadership. I was first introduced to Will when he took over the program in 2018 and met him in person a year later. He seemed like a great leader and overall solid guy. Hopefully his next adventure running the Chicago office is a successful one.
I asked for comment from VA for my readers to summarize what has changed. Below in italics is a summary provided by through the agency's Public Affairs team about his accomplishments while leading VR&E.
Historic Accomplishments Per VA:
Mr. William Streitberger, Executive Director, Veteran Readiness and Employment (VR&E) Service, has recently accepted a new position as Executive Director, Chicago Regional Office. Over the past two and a half years, Will has been a constant advocate for Servicemembers, Veterans, and their Families, overseeing and shepherding in VR&E's historic modernization efforts to transform the program into a modern, efficient, and streamlined benefit delivery model. Some of these accomplishments include:
Renaming/Rebranding- the new name, Veteran Readiness and Employment, puts the emphasis on the Veteran and VA's mission to help them reach their employment goals. By renaming the program, VR&E eliminated confusion about benefits and services offered, and removed barriers to program access.
VA Video Connect Tele-counseling ushered in a modern and convenient way for program participants, both urban and rural, to have more options and increased access to face-to-face counseling services in support of their continued program requirements and management. This innovation was especially critical in maintaining service delivery and continuity of operations during the COVID-19 pandemic.
eAuthorization/eInvoicing is an electronic authorization/invoicing platform that enables vendors to receive electronic authorizations from and submit electronic invoices directly to VR&E, significantly reducing the amount of time needed to receive, process and pay vendors, ensuring timely program participation and support.
Electronic Virtual Assistant (eVA) is an Artificial Intelligence platform that streamlines routine bi-directional electronic communication, scheduling and document transfers with VR&E program participants through text messaging or e-mail.
Modern Case Management System (CMS) is part of VR&E's modernization initiative to reengineer processes to support a modern and efficient digital and paperless environment and allows for state-of-the-art rehabilitation workflows.
Centralized Mail and Printing modernized the current business process and improved service delivery by reducing administrative constraints and maintaining business continuity during contingent operations (COVID-19).
Veterans Benefits Management System eFolder enabled VR&E to become a paperless claims processing environment for the secure and efficient handling of Veteran data and case management activities across the enterprise.
Employment Services Modernization placed the emphasis on developing key employer partnerships at the national and regional level, matching "job ready" Veterans with solid career opportunities in keeping with their training, interests, aptitudes, and abilities.
Standardized Service Delivery Model exponentially reduced the amount of variability in the way that services were delivered across the country and set participant expectations for consistent and standardized delivery of benefits and services.
Vocational Rehabilitation and Employment Counselors – 291 were added to field offices to significantly reduce caseloads and provide increased availability of counselors to directly serve Veterans participating in the program.
M28C Manual Modernization converted current M28R to Live Manual (M28C) in the VR&E Knowledge Management Portal to improve service delivery to Servicemembers, Veterans, and their families, promote consistency of Policy and Procedures nationally, and streamline agency guidance that is clear and concise with real time updates.
These landmark accomplishments reshaped the manner and means by which Veterans receive services through the VR&E program. Each was built on the need to create a customer experience consistent with that of what they are accustom to in their daily personal lives. Without Will's dedication and commitment to program excellence, VR&E could not have achieved its 21st Century benefits delivery model and provide Veterans with the benefits they have earned in a manner that honors their service.