Want A Job? Veterans Affairs Tops Navy For Most Sexual Harassment In Federal Government. Apply Now!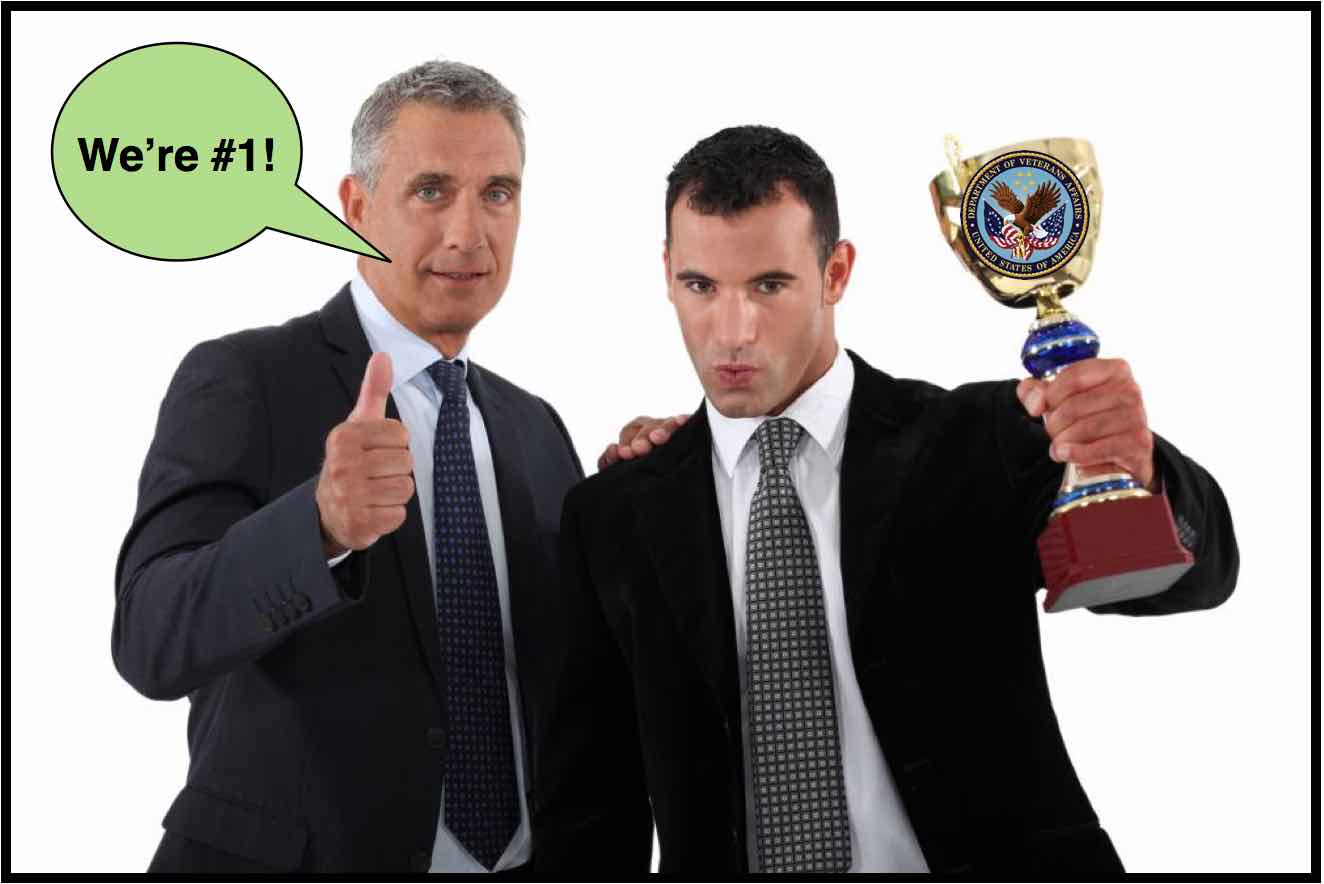 The Department of Veterans Affairs must be proud barely edging out the US Navy for the top spot of workplace sexual harassment. A new report shows one in four women and one in six men experience workplace sexual harassment in the beleaguered agency.
The numbers are based on a report from the Merit Systems Protection Board, from 2014-2016, which put VA head and shoulders above other agencies at the tail end of the Obama Administration.
RELATED: VA Has an $8 Million Sexual Harassment Problem
According to MSPB, "Although some stakeholders might have assumed that sexual harassment had decreased to the point that it no longer warranted focused leadership attention or further research, sexual harassment continues to be a problem for both Federal employees and Federal agencies."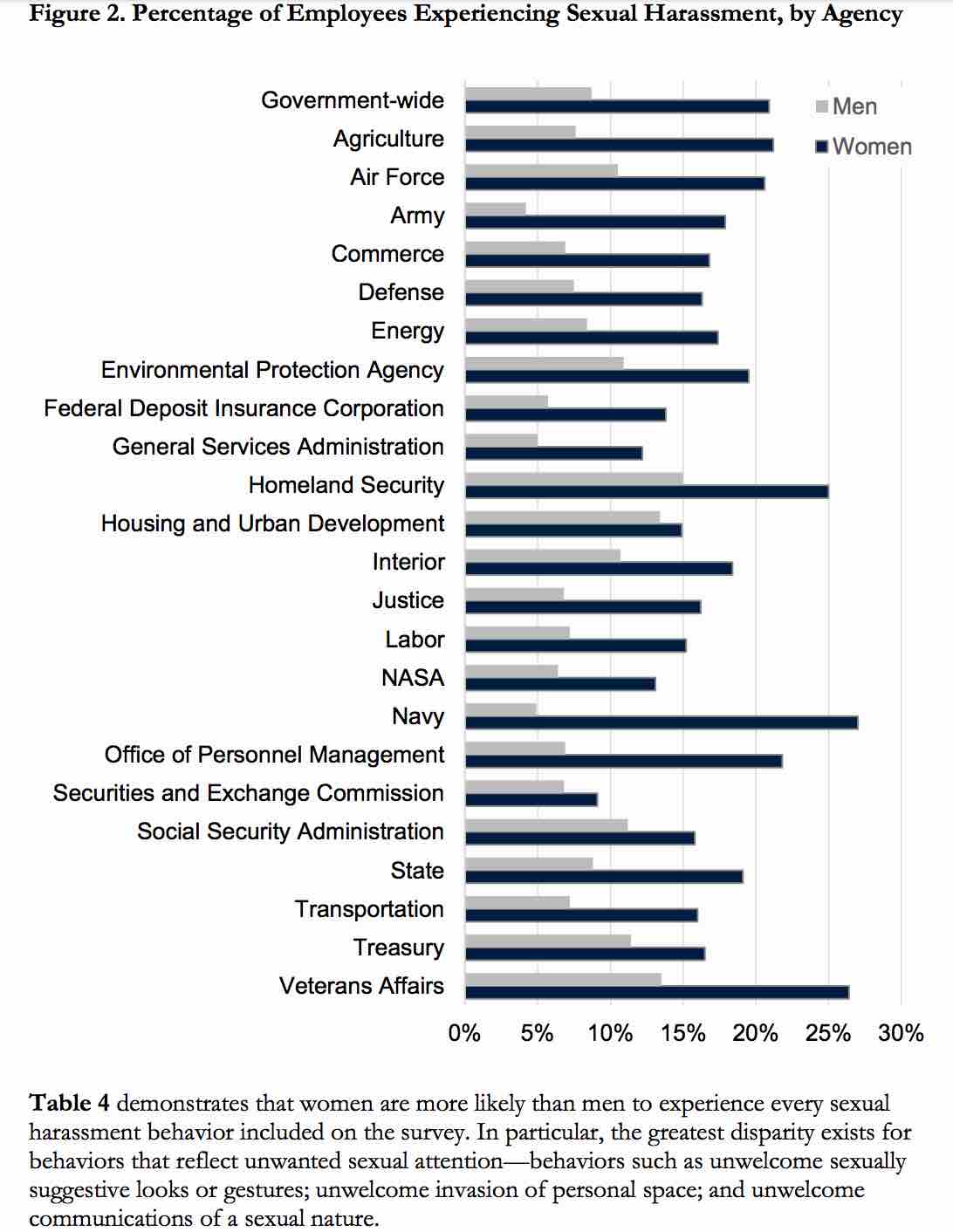 Congresswoman Speaks Out
After the report's release, Rep. Ann McLane Kuster said she plans to get to the bottom of it and will schedule an immediate hearing in the House Committee on Veterans Affairs. She sent a letter to the Subcommittee on Oversight and Investigation requesting a hearing last week. (see below)
DOWNLOAD: MSPB Sexual Harassment Report
I hope she brings her waders to the hearing to wade through all the bull excrement VA will dish out.
"I was disturbed to learn of the high rates of sexual harassment for both men and women employed by the Department of Veterans Affairs," said Kuster. "Our veterans deserve a VA that is functioning effectively and efficiently and employees who are impacted by sexual harassment aren't able to live up to that mission. Sexual harassment has no place in any workplace and we must get to the bottom of what is taking place at the VA immediately."
Letter To Subcommittee On Sexual Harassment
Dear Chairman Bergman,
I request an Oversight and Investigations Subcommittee oversight hearing on the Merit Systems Protection Board (MSPB) survey finding the Department of Veterans Affairs (VA) had the highest percentage of employees experiencing workplace sexual harassment throughout the federal government. The MSPB survey numbers are staggering: 26 percent of women and 14 percent of men reported experiencing sexual harassment while working at VA between 2014 and 2016. This is outrageous and shameful. 
This Committee must conduct a thorough investigation into the causes behind these statistics, determine whether incidents of sexual harassment continue to persist, and hold agency officials accountable for failing to address reports of sexual harassment and creating an environment where employees do not feel comfortable reporting harassment or intervening when harassment is witnessed.  
VA employees who experience sexual harassment are not being permitted to serve veterans to the best of their abilities and talents because they feel uncomfortable and unsafe at work. As the agency entrusted with providing health care and benefits to veterans, VA must take immediate and appropriate action to address toxic workplaces from the local level to VA Central Office. An oversight hearing will ensure VA is taking immediate and appropriate action in this case. 
Sincerely,
Ann McLane Kuster  
Ranking Member                                                       
CC: Phil Roe, M.D., Chairman
       Tim Walz, Ranking Member
Call Out To Readers
If you are a VA employee or were, I would love to read about your experience with sexual harassment and how the agency handled it. Many VA leaders reportedly retaliate against subordinates when they file complaints by moving employees toward the door.