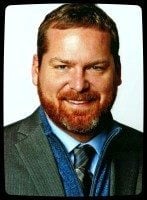 Benjamin Krause an award-winning veterans rights activist turned attorney who is chief editor of the VA watchdog website DisabledVeterans.org where he regularly publishes news and veterans benefits tips. Benjamin is a disabled veteran of the US Air Force who earned his college degrees using VA Vocational Rehabilitation. He wrote the Voc Rehab Survival Guide to help veterans access the same benefits he did. His law firm, Krause Law, PLLC., represents clients in veterans rights issues including VA Voc Rehab appeals.
Benjamin is regularly featured as a national authority on VA policy in such publications as Newsweek, Foreign Policy, Bloomberg TV, CBS Evening News with Katie Couric, Star Tribune, Pioneer Press and more. He has provided the House Committee on Veterans Affairs written testimony about VA Vocational Rehabilitation policy problems. He also testified before the Democratic National Platform Committee on veterans rights.
Benjamin is a member of the Society of Professional Journalists and Investigative Reporters & Editors. He is also a member of the National Organization for Veterans Advocates and the local Minnesota Bar Association.
His monthly readership is over 75,000 people with over 50,000 followers on social media.
Military & Ed Background Of Benjamin Krause
Benjamin served in the US Air Force in its Air Mobility Command and later in its Special Operations Command working on communications systems. He received an Honorable Discharge, in 2001. He went on to receive a second Honorable Discharge from the MN Air National Guard, in 2002.
After enlistment, Benjamin fought for his benefits to attend Northwestern University and the University of Minnesota Law School, where he graduated magna cum laude. He used over 80 months of education benefits using Chapter 31, Vocational Rehabilitation & Employment.
He went on to write numerous guides for veterans about Disability Compensation and VA Vocational Rehabilitation including, The Voc Rehab Survival Guide for Veterans.
About this site: DisabledVeterans.org
DisabledVeterans.org is operated under the umbrella of Armo Press, LLC, which is a policy research and consulting company. This website is where Benjamin Krause publishes his research in his capacity as an investigator and reporter. He primarily investigates the Department of Veterans Affairs and its administration of veterans benefits and develops research platforms on that subject.
We are building the writing team for the website DisabledVeterans.org right now. If you feel you would like to contribute, please contact us.
In Benjamin Krause's own words about DisabledVeterans.org
I created DisabledVeterans.org under Armo Press, LLC, to take action in what I call The Veteran Wars.
The Veteran Wars
In 2008, I realized that the Dept. of Veterans Affairs was nothing more than an insurance company – blocking and tackling veterans who try to get their benefits. Meanwhile, traditional Veteran Service Organizations depend on the status quo to keep membership growing – in person claims help at a Regional Office near you.
At that time, I contacted the DAV and VFW because I wanted to help. I had battled the VA for some time and had insider knowledge about how to maximize one of the agency's disability benefits. When I called to speak with headquarters, all I heard on the other end of the phone were crickets.
No one was interested in getting the word out to disabled veterans unless it was tied to greater memberships from personal services. My only other option was to pay my dues, again, for 20 years as a volunteer and wear some ridiculous hat. It's not that I blame them. But the message I was preaching was self-sufficiency through online content delivery as an investigative journalist.
To help veterans, I developed a way of thinking about disability benefits that allow you to work around most issues. Maybe it was my economics training. Maybe it was my following legal training from law school. Either way, the message needed to get out there and the traditional channels – the VA and Veteran Organizations – wanted none of it.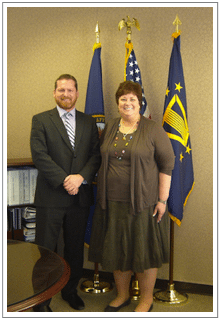 Some Accomplishments
Here is a little about what I did and why it is changing their system, and why we are winning the Veteran Wars:
Received undergraduate from Northwestern University and law degree from the University of Minnesota
Created 120-page comprehensive guide for Vocational Rehabilitation
Published on numerous media outlets including Military.com
Persuaded VA to pay for insurance for veterans in Vocational Rehabilitation
Testified before the Democratic National Platform Committee on Veterans
Ran PR for Veterans for Common Sense during their suit against the VA
Spearheaded investigation into Vocational Rehabilitation by CBS Evening News
Fought my own disability claim over 10 years, increasing the rating from 10% to 100%
But that isn't enough. I'm determined to leave no one behind. For that reason, I created this website and others like it to broadcast the good news and to give basic tips that include the following. Resilience is key. Those who persist win. Learn to write well. Keep it short. Remember your audience.
Those are the bits of advice I give within a broader context of the guides we sell here on the site. The guides pay for the software and designers, which I might add are not cheap.
My goal here is to recreate the Veteran Voting Bloc of the post-Civil War era. That was a time when the veteran vote really mattered, and I think it's time to get the power back. It's time to win the Veteran Wars.
Read about Vocational Rehabilitation and Benjamin Krause here.