'Controversial' Billboard Coming To Minneapolis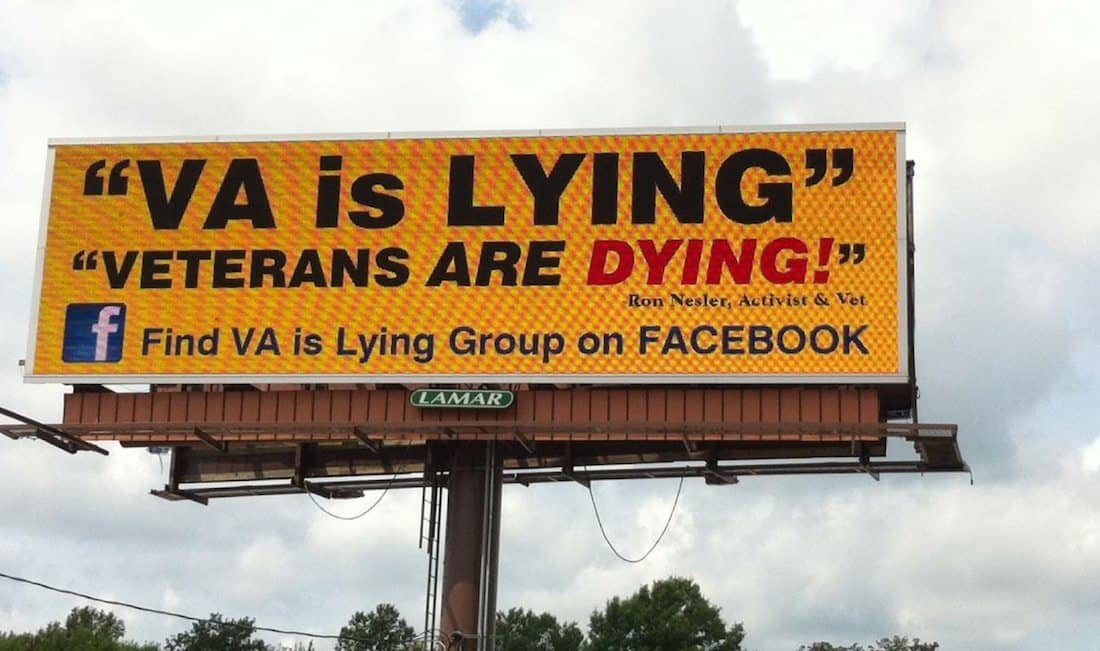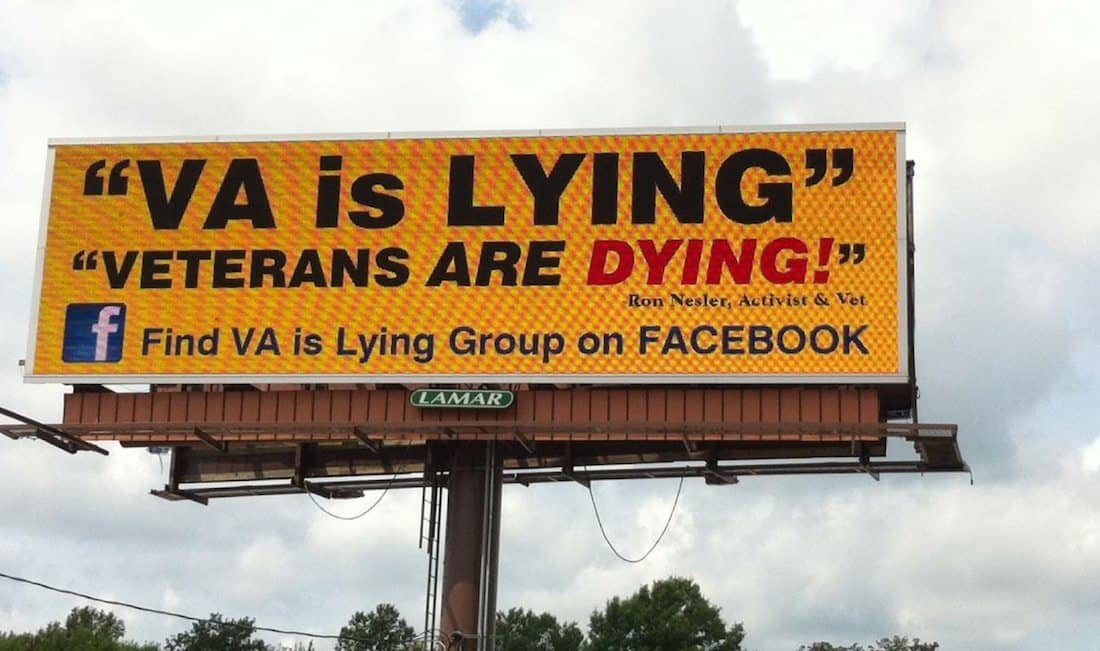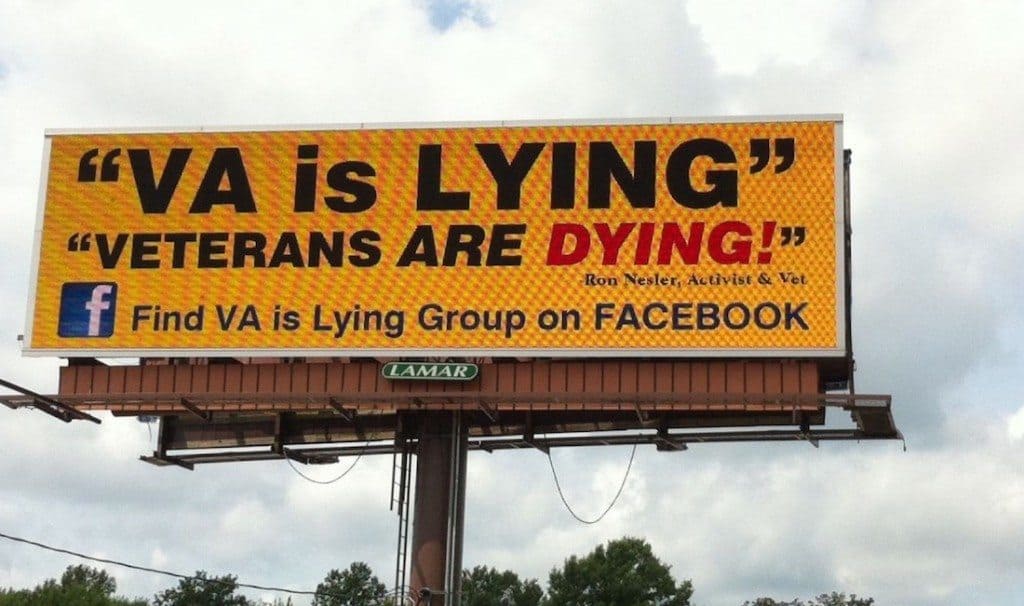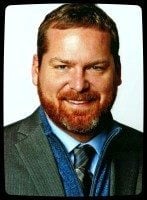 Vietnam veteran and activist Ronald Nesler is fighting back against harassment from the Federal government in a big way that is about to turn up in Minneapolis next. Nesler is founder of the fastest growing veteran-centric Facebook group VA is Lying, and he promises to put a dent in VA corruption by putting up what some consider to be "controversial" billboards across America.
The group's sole purpose is to root out unethical VA employee behavior that has harmed and even killed veterans nationwide. And the message is resonating well among many veteran advocacy circles as evidenced by the groups growing popularity.
Nesler's next step is to put up billboards with one message across the country, including Minneapolis. Saying: "VA is LYING" – "VETERANS ARE DYING!" the billboards are causing quite a stir within certain circles at VA and nationwide amongst veterans using social media and crowd sourcing on Facebook and Go Fund Me.
CONTRIBUTE: VA IS LYING – Go Fund Me – Minneapolis Billboard Project
[UPDATE – The funds were raised after this publication and the Go Fund Me campaign was stopped to focus on the others around the country.]
But the catalyst behind the movement may shock you. His new radical step to increase public awareness of crimes against veterans has its roots in recent harassment the founder faced when he threatened to protest in a VA healthcare parking lot in Marion, Illinois.
RELATED: The Southern Illinoisan – Billboard near Marion IL proclaims "VA is lying"
Two months ago, Nesler was singled out by a special agent from VA's secretive "Intelligence Division" based in Washington, DC.
Nesler triggered the response when he called VA secretary Bob McDonald and threatened to protest in a "give me liberty or give me death" manner at a VA in Illinois. The threat was misrepresented by VA employees to state troopers. The state troopers were told Nesler intended to commit "suicide by cop."
If you knew Nesler, you would know how outlandish the claim was within the context. Nesler was in regular contact with Bob McDonald and both Under Secretaries at the time, and VA employees' reaction to his voice message was over the top. (Secretary McDonald's phone is monitored and transferred to text for review by a trove of employees in Central Office.)
Indiana state troopers showed up on Nesler's doorstep, pistol grips in hand, only to find the elderly disabled veteran in his leisure-wear relaxing in his home office.
Realizing Nesler was no threat at all (other than a threat to protest against lying VA employees) the police indicated at least one VA employee falsely claimed Nesler planned to commit "suicide by cop" and indicated he was a "threat."
The attempt was possibly a failed attempt to send a message to Nesler that he better back off on the threat to protest in person.
But that did not stop Nesler. Instead, he has taken his message to billboards across the country – brining the 1st Amendment fight to the doorstep of VA facilities nationwide. The VA is Lying purpose is to "make VA a hostile work environment for liars" and the plan is working with two signs now up in Indiana and Illinois.
Now, the movement is catching on across the country.
His next stop is right here in sunny Minneapolis – where "all the women are strong, all the men are good-looking, and all the children are above average," to borrow a quote from Garrison Keillor.
While VA is clearly not wild about increased public awareness of its very dirty laundry, veterans are taking to the group in droves. Nesler has been successful in raising funds for at least two signs and negotiating with national billboard companies to put up more.
Perhaps VA at Central Office in Washington, DC now know they messed with the wrong veteran.
Have a similar story you'd like to share?