To Protect and Serve? VA Cop Pleads Guilty to Assault in Indianapolis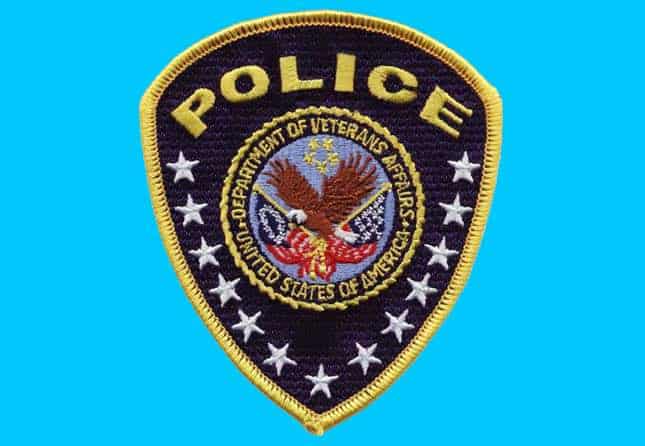 Soon-to-be former VA police officer Michael Kaim is preparing to surrender his license. Having pleaded guilty to an assault at the Indianapolis VA, this surrender is part and parcel of Kaim's plea agreement – as well it should be.
Kaim has pleaded guilty, not only to the assault, but to an obstruction of justice charge related to falsifying his police report of that incident. He initially claimed that the victim, whose name has not been released, was disruptive and resisting arrest.
Kaim now acknowledges that, having been told to leave, the victim was complying. He was outside the door and exiting the premises as instructed, but Kaim still slammed him against a wall, caused him to fall face-first onto the sidewalk, and struck him in the head at least six times.
As part of the plea bargain, this charge has been downgraded, from assault in the first degree to "deprivation of rights under color of law" (meaning while the defendant was in uniform). He will face up to a year in prison and/or a fine of up to $100,000. He also cannot seek future employment with law enforcement.
However, this is a drastic reduction in terms, since he could've gotten up to twenty years on the obstruction charge alone. The sentence doesn't even match the initial filed charges anymore, which is typically not allowed by court procedure.
I don't know what this guy's attorney did to get the charges changed, but federal prosecutors don't normally just "drop" an indictment. This is highly suspicious behavior, likely undertaken to protect an errant police officer from the rightful consequences of his actions.
Indianapolis is a dangerous city, topping the charts for homicides nationwide three years running. Given how lenient the courts are on their cops, for even an incident as blatant and extreme as this, that ought to surprise no one.
What kind of city allows their cops to straight-up curb-stomp a guy with hardly any repercussions? And why would a cop do this? The victim's name and previous relationship to the defendant (if any) haven't been released, so the motives for this crime remain unclear.
Whatever the reason, in 2018, we know one thing for sure: prosecutors are looking the other way when cops commit crimes, as much as the law and public opinion allow them to do so.
It's accepted cop culture to "protect their own" at all costs. But what happens when "their own" really don't deserve that protection?
I believe that most cops are good people with a tough job, just like soldiers. In fact, maybe a lot of you reading this now have worked as police officers too. I really want to see the best in these cops, and in all cops.
Here's the part I DON'T understand.
If most cops follow the rules and try to protect the people, why would you ever take the side of a cop like this, who beat a guy within an inch of his life and then lied about it? Why do you still owe loyalty to a cop who's not worthy of their uniform?
Is it the cops doing most of the protecting, or the courts? Is it everybody involved? Is it just fear, need of job security, "bad things happen to whistle-blowers," et cetera? This is still a problem which so few people talk about openly.
If you have any insight into this, or experience with it in any way, feel free to comment and tell your story. The American people need to know.
Source: https://www.theindychannel.com/news/local-news/crime/former-officer-to-plead-guilty-in-assault-at-indianapolis-veterans-hospital