Under Secretary Suggests Veterans' GI Bill Hardships Exaggerated By Press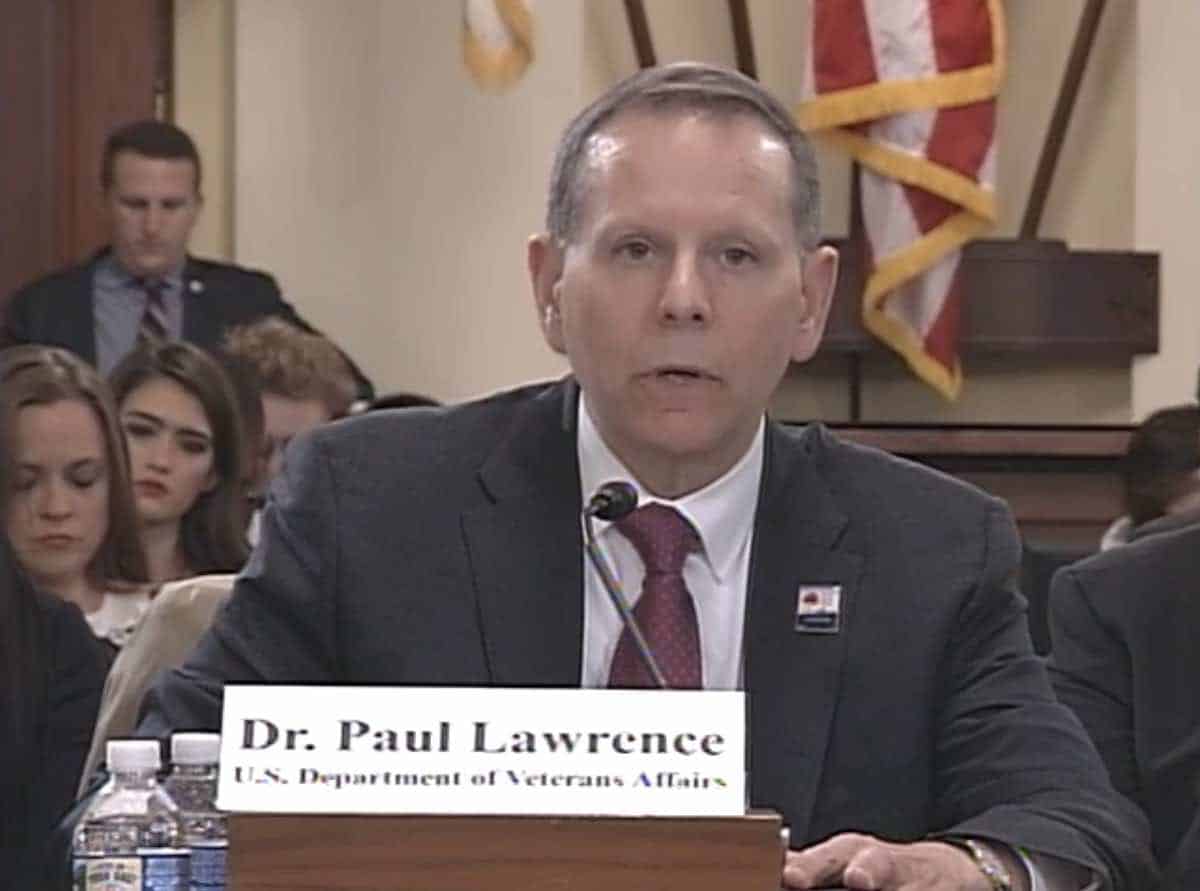 Reports from news media suggest many veterans are experiencing hardships as a result of not receiving their money, but VA would have us believe this is an exaggeration.
Dr. Paul Lawrence, Under Secretary for Veterans Benefits, challenged the veracity of some of the complaints but refused to provide specifics, citing privacy issues. This is a typical propaganda tactic the agency uses to silence opposition by floating questions of truthfulness but hiding behind privacy when challenged.
Lawrence also refused to provide Congress with clear answers about a timeline for fixing the glitch, which did not sit well with many members.
RELATED: VA Official In Charge Of GI Bill Gets Demoted
"Dr. Lawrence, not very encouraging," Rep. Beto O'Rourke (D-Tex.) said. "You failed to account for the scope of the problem and minimized the problem. … Not having a deadline going forward is a recipe for disaster if I ever heard one."
A government contractor testified to Congress that 50-year-old IT systems were to blame for integration failures when implementing the Forever GI Bill changes.
The representative from Booz Allen Hamilton testified about challenges his company has faced implementing the new GI Bill law. Essentially, the new law required massive changes to how VA processes GI Bill monies beyond what the agency could handle within the timeframe created.
RELATED: VA Official Boasts GI Bill Software Works Right Half Time
As a result of a glitch exposed October 1, over 400,000 did not receive their GI Bill subsistence payments. After 45 days working the issue, over 10,000 veterans are still waiting for monies after waiting 30 days or more.
The system was required to make two changes after the Forever GI Bill was passed by Congress. Payments are tied to campus zip codes, which supposedly eliminates overpayments. Other recalculations were designed to offset costs of additional programs.
"Essentially, the law requires a 50-year-old IT platform that was designed to do the equivalent of basic math to instead perform something akin to calculus in short order," stated a VA spokesman.
But continued complaints about the antiquated system seem dishonest at this point given the hundreds of millions Congress has invested into fixing the IT systems. How many more billions are required to make it happen?
RELATED: Vets Get Stiffed By GI Bill Due to IT Glitch
"I'm asking myself, are we destined to live with these IT problems regardless of how much taxpayer money we invest? It's embarrassing. It's shameful," J. Luis Correa (D-Calif.) told VA officials during Thursday's hearing.
"It's laughable that VA is blaming Congress for its IT issues, especially given the fact that Congress just passed the largest VA budget in history," said Molly Jenkins, a House VA committee spokeswoman, calling the agency's IT failures "inexcusable, decades-long and well-documented."
VA was given $30 million to fix its system in time for the August 2018 deadline it set to be ready for the October 1 implementation.
"[VA] sounded no alarms in their May 2018 report that there would be any delays at all," Jenkins said.