VA, IBM Watson Team Up For Cancer Research On Veterans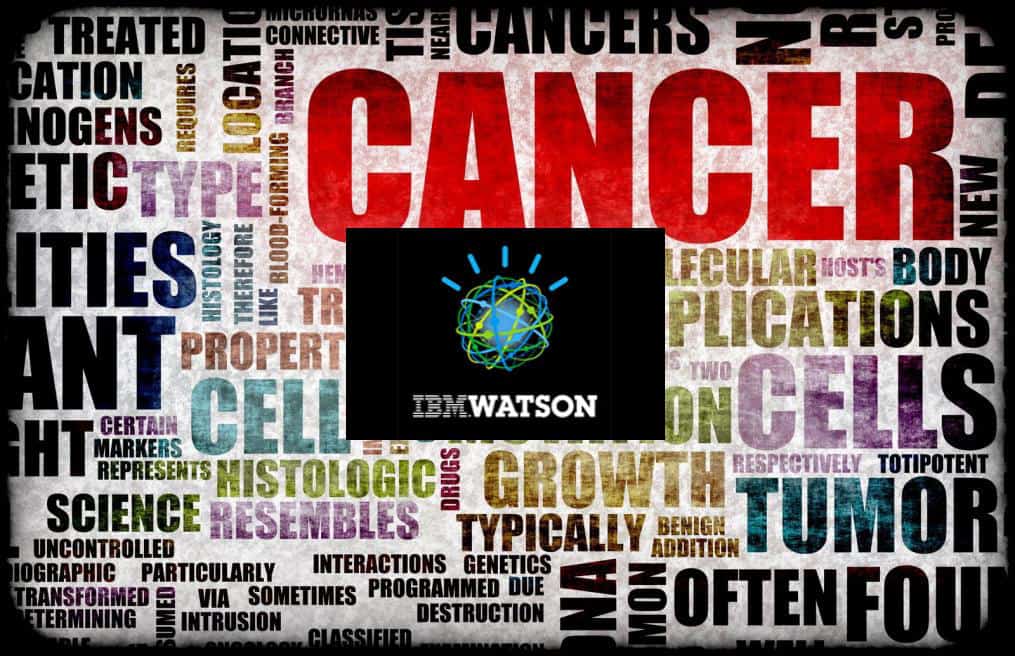 VA plans to team up with IBM Watson and numerous agencies to start using cancer research on veterans much sooner by apparently bypassing traditional clinical trials.
According to Military Times, "While other agencies will focus on research and clinical trials, VA doctors will be putting those advances to work as soon as this fall, in hopes of saving more veterans' lives."
Is this propaganda / politically correct code for, "We will research the advances on veterans so IBM can later sell the solutions to private hospitals? We hope more veterans are saved than in the past, too."
VA says it hopes to help at least 10,000 veterans with new, targeted therapies.
The artificial intelligence system IBM Watson will process individualized treatment plans within the day. Watson's genomics technology program will be made available to VA doctors the same day under the health care plan.
RELATED: IBM Watson To Fix VA Health Care Records Problem
IBM Watson is a cutting edge artificial intelligence software system with many uses. VA plans to use it to fix its health records system. Some speculate it will replace the Veterans Benefits Administration.
ABOUT IBM WATSON
According to Wikipedia about IBM Watson:
"On January 9, 2014 IBM announced it was creating a business unit around Watson, led by senior vice president Michael Rhodin. IBM Watson Group will have headquarters in New York's Silicon Alley and will employ 2,000 people. IBM has invested $1 billion to get the division going. Watson Group will develop three new cloud-delivered services: Watson Discovery Advisor, Watson Engagement Advisor, and Watson Explorer. Watson Discovery Advisor will focus on research and development projects in pharmaceutical industry, publishing and biotechnology, Watson Engagement Advisor will focus on self-service applications using insights on the basis of natural language questions posed by business users, and Watson Explorer will focus on helping enterprise users uncover and share data-driven insights based on federated search more easily. The company is also launching a $100 million venture fund to spur application development for "cognitive" applications. According to IBM, the cloud-delivered enterprise-ready Watson has seen its speed increase 24 times over—a 2,300 percent improvement in performance, and its physical size shrank by 90 percent—from the size of a master bedroom to three stacked pizza boxes. IBM CEO Virginia Rometty said she wants Watson to generate $10 billion in annual revenue within ten years."
Under Secretary of Health, David Shulkin, MD, is excited about the prospect of using advanced treatment models on veterans quicker than normal.
"We're essentially taking expertise that exists in our high-end centers and making sure that it is available in even our most rural centers," said Dr. Shulkin. "It's going to result in different treatment options and better decisions, and making sure every veteran is getting world-class cancer care."
WHY IBM WATSON, WHY NOW?
I am glad VA is finally ready to focus on cancer care. My only question is why the cancer care was not a focus sooner? It seems like big bucks might be at the end of the rainbow here.
My only question is why the cancer care was not a focus sooner? It seems like big bucks might be at the end of the rainbow here, and it's somewhat curious VA is implementing this yet to be proven treatment system on veterans.
But what else is new?
RELATED: Will Artificial Intelligence Calculate Your Disabilities?
Hundreds of thousands of veterans have likely suffered through cancer without advanced care like this. Why did those veterans not get access to the best cancer treatment before?
Apparently, the difference is that IBM wants to use its Watson advanced computer system to research on veterans.
RELATED: 10 Predictions About Watson's Impact On Lawyers
My guess is IBM has identified a new and profitable use for its computer system that can earn a great deal of money once proven on veterans, repackaged and sold to the private sector.
Source: https://www.militarytimes.com/story/military/benefits/health-care/2016/07/04/va-cancer-moonshot-plans/86590804/