IDIOCITY: VA Public Affairs Tells Top Advocate How To 'Help' Veterans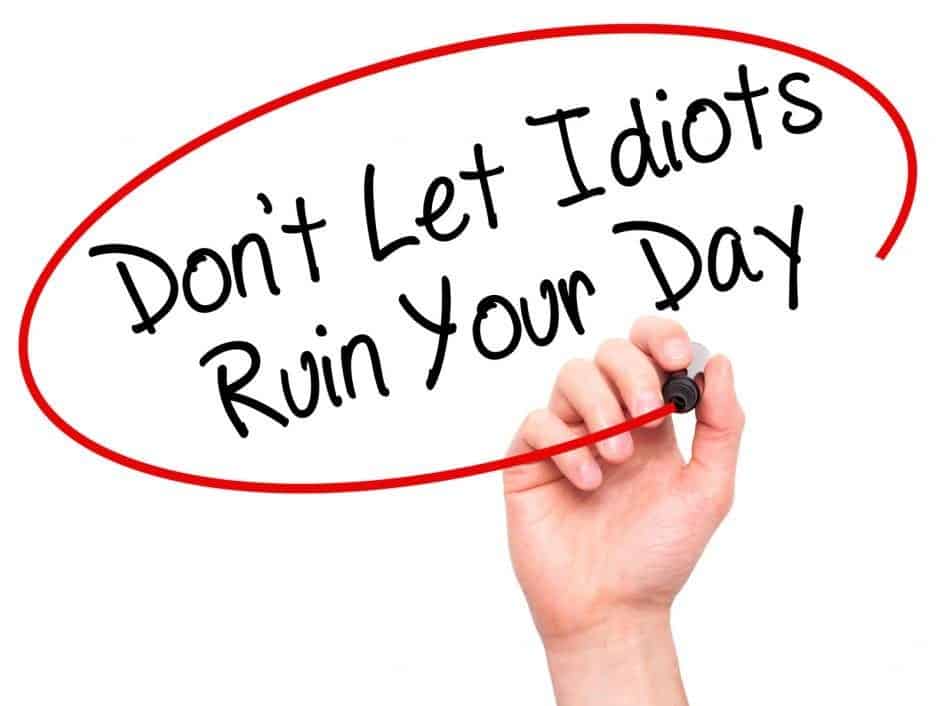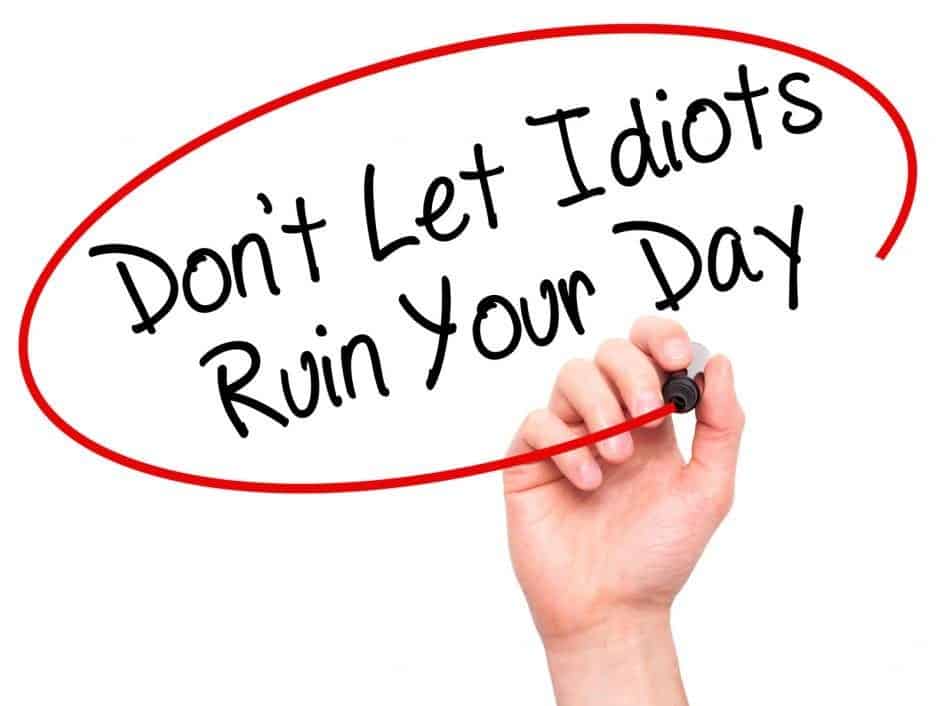 After the VA imposed media blackout of a veteran suicide was exposed, VA Public Affairs decided to tell the advocate who exposed the suicide how to "help" veterans.
This story is an extension of the media blackout of the tragic suicide by gun in front of the main Albuquerque VA building otherwise known as the Raymond G. Murphy VA Medical Center.
VA Public Affairs refused to provide sufficient details about the suicide that effectively prevented local press from covering the story for public dissemination, at least not yet.
@realDonaldTrump @DeptVetAffairs @ConcernedVets @IAVA Stop covering up veteran suicides NOW!
VA Public Affairs Preface
Before I get into everything that has occurred, I want to point out a couple things. This website exists only because VA repeatedly lowballed me when it came to my disability compensation and vocational rehabilitation claims.
I fought like hell and won enough money to buy this URL in 2010 for $1,300. No dinosaur Veteran Service Organization including DAV was interested in hearing about my story or those like mine (negative VA experiences) so I decided to start writing about it.
After exposing a scandal involving VocRehab where counselors were repeatedly lying to veterans or making racist comments to CBS Evening News with Katie Couric, I was approved for law school where I became a leading veterans rights journalist turned attorney.
I attended top universities and studied economics, nonfiction writing and law.
Thanks, VA.
I hope to expose every scandal and fraud your numerous criminal employees perpetrate against American taxpayers and veterans right here on DisabledVeterans.org.
What goes around comes around.
End Of Preface
Disclaimer
I do swear in a couple spots in this article in an effort to convey my creative rejection of agency assertion of dominance. I am also about to publish direct emails from a VA executive.
I would normally never do this but in this instance, I believe veterans' lives are at stake and malfeasance in spending regarding the veteran suicide programs is restricting the number of health care professionals our beloved VA is able to hire.
Plus the executive in question has pinged me numerous times in the past weeks about this and made weird assertions about mental health despite having NO DEGREE OF ANY KIND. She has outkicked her coverage (Rosemary Williams).
For that reason, you will see just one email from the Assistant Secretary of Public Affairs below and my response to her.
I have many others that are inappropriate but I will not disclose them unless VA Secretary Bob McDonald asks directly.
End Of Disclaimer
Back to the VA perpetrated veteran suicide media blackout.
Missing details about the suicide include the name of the veteran, manner of his suicide or circumstances leading up to the suicide.
VA asserts it intends to protect the privacy of the dead veteran and that "policy" prevents the agency from disclosing the same information it has disclosed in the past.
Area police have reportedly left any responsibility for investigating the suicide up to VA meaning the public may never know what happened, at least directly from VA.
Indirectly, the circumstances surrounding the suicide have become more apparent from third party reports.
While traditional local outlets have refused to publish without interviewing the family or getting more information from VA (which seems like a hedge), I made the decision to go with the information on hand to keep the public informed of the likely deficient mental health care at the New Mexico facility.
RELATED: Albuquerque VA Ethics Supervisor Removes PhD From Title
Indirect reports from witnesses state the veteran frantically sought mental health care on December 22, 2016. VA allegedly refused to provide immediate mental health services and allowed the veteran to leave the facility against protocol.
This is similar to the scandal exposed by VA employee Brandon Coleman where Phoenix VA allowed numerous suicidal veterans to walk out of the facility despite being in immediate threats to themselves or others.
For the Albuquerque veteran, he reportedly went outside and shot himself in the head with a gun in response to the health care refusal.
That is what we know without any help from VA.
The scene of the veteran suicide was described as "very, very bloody."
In the aftermath, VA expressed concerns that its employees were traumatized and offered non-VA trauma counseling to those impacted.
In an email expert to VA employees, Public Affairs director Sonja Brown stated, in part:
On behalf of the director, it is with a heavy heart that I send you this note. A Veteran died in the front of the main hospital, Building 41 last night from a self-inflicted wound. Because this is an ongoing investigation and to protect the victim's privacy, we are not able to share any details at this time.
This is a traumatic event for the family of the victim and all of us. We encourage employees who may need to talk to someone about this event, to contact the Employee Assistance Program at 1-800-869-0276 or www.eapconsultants.com.
Employees inside the agency who did witness the incident were reportedly threatened to keep quiet and to avoid whistleblowing with the press.
If the family finds out what happened, it is possible VA would be liable for the suicide based on the alleged failure to treat and prevent the suicide.
Since all witnesses have been identified by VA police, should certain details surface, Albuquerque VA leadership would be able to retaliate.
And, this facility is well known in certain circles for being prone to driving its own employees to extreme mental distress leading to suicide in certain instances.
Sadly, the circumstances around this veteran's suicide may never be known unless someone has standing to sue VA as a family member.
Since no one knows the identity of the veteran or necessary facts to ascertain this level of detail, Albuquerque may never be held accountable.
After my repeated inquiries to VA, VA Public Affairs, Sonja Brown, at Albuquerque VA stated the following:
I can confirm that on Thursday, December 22, 2016, a Veteran died in the front of the main hospital of the Raymond G. Murphy VA Medical Center from a self-inflicted wound. In order to protect the victim's privacy, we are not able to share any additional details. Our deepest condolences are extended to friends and family of the Veteran.
RELATED: Veteran Dies Who Set Self On Fire Outside VA
The statement to me did not stop there. The entire email stated:
Hi Ben, I received a message that you called my office. I have included the highlighted information as I feel it is very important to get this information out to our Veterans. If you would like to help Veterans, it would be greatly appreciated if you used your platform for this purpose. (emphasis added by me). Below is our statement:
I can confirm that on Thursday, December 22, 2016, a Veteran died in the front of the main hospital of the Raymond G. Murphy VA Medical Center from a self-inflicted wound. In order to protect the victim's privacy, we are not able to share any additional details. Our deepest condolences are extended to friends and family of the Veteran.
We strongly urge Veterans experiencing a crisis as well as their family members to contact the Veterans Crisis Line at (800) 273-8255 (press 1). This line is available 24 hours a day, 7 days a week.
Sonja Brown
Acting Associate Director
Chief, Voluntary Service and
Public Affairs Operations
New Mexico VA Health Care System
RELATED: Suicidal Veterans Abandoned Waiting For Veterans Crisis Line Operators
You see, ever since I published the initial report of the suicide, assistant secretary Rosemary Williams, head of VA propaganda within its Public Affairs division started criticizing my direct report about the media blackout and limited details of the suicide.
She sent me numerous emails from her personal email to basically stop telling my readers the truth about suicide or VA scandals generally.
Even the local Albuquerque office had something to say about it.
The statement from Albuquerque VA Public Affairs on the suicide also included advice to me that Brown wanted me to follow if "you would like to help Veterans"?
What is that supposed to mean from an agency unable to prevent a veteran from shooting himself in the head at its doorstep?
No one has ever shot themselves on my doorstep. What about you?
Curiously, VA is now basically pushing its suicide prevention propaganda onto me that VA normally pays companies like Reingold, Inc millions to produce and publish.
Should I do it for free while Williams buddies make a mint without substantive results?
The implication here from Brown or her boss Williams is that I do not presently "help" veterans despite being one of the leading veterans rights attorneys in the country.
And, the same journalist turned attorney who recently exposed the largest benefits scandal in decades affecting veterans with traumatic brain injury.
At This Point I Have Lost My Patience
At this point in the exchange, readers should imagine me with my teeth showing, and not in a smiley way.
VA Public Affairs apparently thinks I should propagate their expensive and ineffective talking points for free to show that I want to "help" veterans.
What a crock of shit and fuck them very much.
These disconnected but well-paid senior leaders apparently do not know what I do, but they have no problem demanding I do what their highly paid contractor buddies fail to accomplish.
To one of those very well paid executives (Rosemary Williams), last night, I sent the following email that I will show in a little later.
It was in response to her indictment of my work reporting scandals that are very real and very newsworthy.
As you will see, Williams apparently blames one anecdote of one spineless doctor quitting VA on reporters like me who report facts about scandals inside VA.
How dare we tell American taxpayers the truth? Maybe she missed the memo on why President-elect Donald Trump was elected. Americans like me are sick of being misled by bureaucratic propaganda post-2013.
Time to drain that swamp.
Rosemary Williams Email To Me Yesterday
Specifically, Williams email is in response to my article yesterday about the newest attempt by the House Committee on Veterans Affairs to address bad VA employees.
RELATED: Practice Of Scrubbing VA Employee Misconduct May Become Illegal
If passed into law, the legislation would prevent VA from erasing bad conduct black marks from VA employee personnel files with the goal of increasing accountability in the long term.
Below is Williams response to my article.
Slowly, Congress and it's advocates will get rid of every good public servant… then our bridges, food, buildings, national security can be kept safe by the people who are left behind.
I met a great VA doc today who is leaving to work with a non-profit that works with alcoholics because all the vitriol in the media around VA killed her spirit.
But it's much better in the private sector, so Veterans and caregivers will be much better off.
Right?
Rosemary Williams' email – [email protected] (send her an email…!)
My Response To Rosemary Williams
Below is my response, but it should be read in the context of me pushing back against her for her numerous emails chastising me for reporting on facts of a suicide.
She reportedly does not have a college degree in mental health or of any other kind but sits on the Board of the National Action Alliance For Suicide Prevention and lectures me, a disabled veteran with a law degree from a top university who graduated Magna Cum Laude.
I promise you, because of this exchange, where I plainly asked her to discuss the facts by phone but she refused unless I showed her leaked emails from her involving government contractors, I am on the prowl.
Do not fuck with me or my vets. I may not be a spy or sniper like my friends, but the courts do not take kindly on fraud. Just saying for any VA employees want to "go".
Back to this point in my communication with VA, post-Albuquerque media blackout, I am now very irritated and ready for real action instead of passive aggressive banter with an overpaid government bureaucrat who is openly pressuring me to withhold facts from my readers for some evasive reason.
Ready? Go:
Rosemary,
Are you even aware that I ran with the Veterans For Common Sense crew during our mental health lawsuit against VA in 2012?
As head of Public Affairs, with your enormous PR budget and monitoring platform through Barbaricum (and related intel monitoring companies), I'm surprised you're not having more success with the counter-narrative. You have millions at your disposal. Most of us in the alternative media do not enjoy your access, but we still get the truth out there.
I guess if VA employees stopped breaking laws, stopped retaliating against whistleblowers, and stopped harassing veterans they're supposed to serve, I could move on to being a typical business attorney making a lot of money. But I'm committed to holding VA accountable, which VA safeguards have failed to do for decades, and also precludes me from becoming wealthy, but that's okay. I've been an advocate writing about VA for many years before you came on board, and I'll be here many years after you move on.
Let me know when you're ready to have a chat. You're welcome to work with me, but my laser focus on VA problems is only growing sharper while my readership grows exponentially.
I'm the guy who broke the recent TBI scandal that resulted in VA winning the IRE Golden Padlock award. I fed AJ Lagoe that story/data and he blew it up across Tegna. VA was engaged in a nationwide fraud having unqualified doctors examine veterans suffering claiming in-service TBI, and screwed 24k vets out of a fair shot at their benefits and healthcare from 2007-2015.
Your suicide program is next. VA can only blame itself for its own misdeeds.
Ben
RELATED: VA Pays Millions For Propaganda Machine Of Contractors
Free Veterans Crisis Line Plug
But in the nature of sportsmanship, I will publish the content about the Veterans Crisis Line I previous criticized for not working right.
RELATED: Did VA Outsource Its Veterans Crisis Line To India?
Call the Veterans Crisis Line if you are experiencing a crisis. Or, go right to your mental health care provider if VA allows you to meet with him or her.
Be sure to press "1" after the phone answers or you will be sent to any number of operating backup centers that may or may not result in your phone call being sent to an overseas call center.
Next time I plug this, do you think VA would pay me the kind of green they pay Reingold? God knows they would not. I may be a lot of things, but I am not an insider.
Is VA Getting Value For Its Millions?
Still, each year, VA funnels money to companies like Reingold to create new, yearly campaigns that have reportedly done little to none to improve veteran suicide numbers since President Barack Obama took office.
It was 22 per day back then. Now, after reconfiguring the data, 20 veterans commit suicide each day. Is this the improvement we were promised?
Of the millions of American taxpayers have dedicated to help suicidal veterans, how much actually went to hire real mental health doctors instead of creating pretty websites that make VA look good while doing little to improve suicide prevention numbers?
I guarantee you, based on Williams' response and those of her subordinates, there is something to this and I intend to dig in deep.
There is a lot of smoke, meaning there must be a fire. So get ready Albuquerque VA aka Raymond G. Murphy VA Medical Center… I am coming for you.
The first FOIA my team filed is for the video footage of the suicide two weeks ago.
A second inquiry is aimed at getting the numbers of suicides of veterans on VA property.
Further inquiries are coming. If VA balks, you can expect a repeat of Judicial Watch on Hillary Clinton pointed right at VA officials like Rosemary Williams.
Even if she steps down, she can still be called in for depositions. I will bet VA is really glad they paid for my law degree now.
Conclusion
Here's the deal. If VA were doing its job, I would be out of a job. I hope that happens.
But until that day, in a distant future many years from now, any VA employee dissatisfied with my decision to exercise my 1st Amendment right to tell the American public about every instance the agency shows its bare ass to the world can kiss mine.
At the end of the day, I suspect VA is abusing politically correct ethical strategies for reporting on suicide to evade accountability by withholding suicide details that may otherwise be available to similarly situated suicides and press coverage.
The strategies were generally created to help prevent copycat suicides. VA is evading accountability for failed mental health strategies and ineffective but expensive public relations strategies.
@realDonaldTrump @DeptVetAffairs @ConcernedVets @IAVA Stop covering up veteran suicides NOW!