Will I Lose My Benefits? Camp Lejeune Litigants May Get Hit With Offset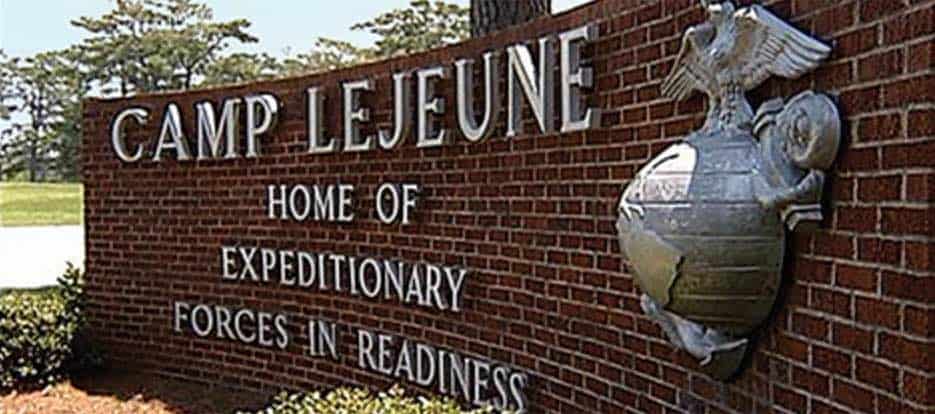 In the rush to sign up veterans into Camp Lejeune toxic litigation, made possible by the PACT Act, veterans and civilians may be unaware of possible impacts on their benefits including offset.
Veterans have long dealt with a benefit offset when pursing medical malpractice claims against the Department of Veterans Affairs. You cannot collect twice for the same injury under Federal Tort Claims Act and 38 USC § 1151 for benefits. Camp Lejeune veterans and many civilians need to be aware of possible offset issues that may arise if their lawsuit is successful under the new law.
Veterans already receiving benefits through VA compensation, Medicare, or Medicaid will most likely see an offset in some situations. The same is true for civilians. More on this in a second.
PACT Act And Camp Lejeune
In August 2022, the Biden Administration signed into law the Honoring our Promise to Address Comprehensive Toxics Act of 2022 (PACT Act). That new law encompassed the Camp Lejeune Justice Act, which in turn created a legal remedy for all individuals exposed to toxic water while at Camp Lejeune through the US court system.
Why is this a good thing?
Veterans have long struggled against the Department of Defense (DOD) and Department of Veterans Affairs (VA) for compensation and health care due to diseases from toxic exposure. For decades, these two agencies evaded accountability by denying disability benefits for veterans suffering from conditions difficult to link to water exposure at Camp Lejeune.
Many non-veterans were faced with little to no remedy other than Medicare or Medicaid to cover the costs of a lifetime of cancer and disability. This group would include children, spouses, workers on the base, and anyone who drank water for more than one month.
Now, the Camp Lejeune Justice Act serves to provide a remedy to those who suffered, whether a veteran or not, but there is a hitch for veterans and some others who received benefits from two federal agencies.
People with certain diseases who were at Camp Lejeune for 30 days or more between August 1, 1953, and December 31, 1987, are eligible. Included in the list of those who can sue are veterans, family members, non-military workers, and any others including those in utero are eligible.
You may not notice much about an offset in some of the fancy law firm ads you're getting in you email inbox and on Facebook encouraging all affected people to sign up.
But, it came to my attention at a recent meeting held by United Veteran Legislative Council of Minnesota (UVLC).
Offset In PACT Act related to Camp Lejeune Litigation
The part of the PACT Act addressing the offset reads:
(2) Health and disability benefits relating to water exposure–Any award made to an individual, or legal representative of an individual, under this section shall be offset by the amount of any disability award, payment, or benefit provided to the individual, or legal representative–

(A) under–

(i) any program under the laws administered by the Secretary of Veterans Affairs;

(ii) the Medicare program under title XVIII of the Social Security Act (42 U.S.C. 1395 et seq.); or

(iii) the Medicaid program under title XIX of the Social Security Act (42 U.S.C. 1396 et seq.); and

(B) in connection with health care or a disability relating to exposure to the water at Camp Lejeune.

PACT Act § 804(e)(2).
The offset serves to prevent what is called "double dipping," which is essentially receiving compensation for the same injury from two sources.
The provision applies to those who received benefits from the respective agency already, Department of Veterans Affairs and/or Social Security Agency. It applies to benefits and health care received through VA, Medicare, or Medicaid for the type of condition linked to any Camp Lejeune award through the Act.
It could implicate both past benefits and health care plus future benefits and health care.
For example, Veteran X receives compensation benefits and health care for his bad knees linked to a parachuting incident and kidney cancer linked to drinking water at Camp Lejeune from VA. Veteran X is successful in his lawsuit.
Prior to receiving any monies from the lawsuit, the government will offset only the cost of benefits and health care already provided for kidney cancer but not for the bad knees.
How will the lawsuit offset work? I am not completely sure how the offset mechanism will work for Camp Lejeune veterans and civilians who already received benefits and health care.
As for the exclusion on knees, why not the knees?
The knee condition was not caused by the Camp Lejeune drinking water.
It does not appear VA and other impacted agencies have not created regulations explaining how the offset will work in practice. The regulations serve as the agency interpretation of what the statutes created under the Act mean to the agency Secretary.
Similar § 1151 Offset
A similar offset, however, may help inform how VA may address the offset issue.
Under the Federal Tort Claims Act (FTCA) or 38 USC § 1151, a veteran can receive an award of monies or benefits but not both to avoid double-dipping. In VA General Counsel opinion 1-2010, General Counsel Will Gunn highlighted the general thrust of the existing statue:
"If a veteran who has established entitlement to compensation for a disability under 38 USC § 1151(a) is awarded a judgment or enters into a settlement or compromise under the Federal Tort Claims Act based on the same disability, section 1151(b)(1) prohibits the Department of Veterans Affairs (VA) from paying compensation for that disability for any month beginning after the judgment, settlement, or compromise becomes final until the aggregate amount of the compensation that would otherwise have been paid equals the amount of the judgment, settlement, or compromise."
After a settlement, VA will not pay benefits again until the entire amount of the tort settlement has been offset, which could be for many decades.
In instances where a veteran is not expected to live long, the amount of the settlement or award may be significantly higher than the projected amounts of monthly benefits from VA.
Camp Lejeune Offset Difference
What appears to be different about the wording of the Camp Lejeune Justice Act is the assessment of benefits and health care already paid and provided and the future value of those services.
What do you bet VA charges Mayo Clinic dollars for the health care services they fought to avoid providing for so many decades? Or, will VA charge the extreme discounted rates it forces on care providers who do no like taking VA community case due to the heavily discounted pricing?
What do you think?
I am leaning more toward VA likely charging premium Mayo prices.
The offset provision may be implemented differently than the provision for § 1151 claims in that the offset for Camp Lejeune may incorporate benefits and health care already paid plus future benefits and health care services projected.
Recent UVLC Meeting
At the meeting held by UVLC, the issue came up about confusion surrounding the offset.
One organization that presented is concerned about whether a successful lawsuit may result in some veterans essentially giving up heath care and benefits in exchange for the litigation award.
That is an important concern, especially if the veteran would have received an equivalent award as what would have been paid out through VA benefits. However, there are some differences in what a person can receive through litigation that may not be normally available through VA compensation benefits.
Camp Lejeune Attorney Fees
In addition, any litigation award will also result in an attorney fee of 40 percent in many instances. This money will likely be deducted against the offset, too.
Here is what this might look like.
Veteran X wins $200,000. The attorney fee agreement allocates 40 percent of the recovery. The veteran may be responsible hard costs like experts and filing fees to the attorney. Let's say hard costs totals $10,000. The fee for the attorney would be $80,000.
In this hypothetical, the veteran may recover $110,000, but the offset might be calculated by the agency using the entire $200,000.
Veterans stuck in the offset may then be required to self-fund their health care for the duration of the offset.
If the monies are equal, then it may work out, but that is unlikely given the current costs of cancer treatment and projected increases due to inflation and other variables.
The challenge with this litigation framework is the possible sacrifice veterans may face with the offset minus fees charged by attorneys.
Excluded From Camp Lejeune Offset
One nuance allowed through litigation is the potential recovery for veterans that is outside what VA's compensation framework allows.
Veterans cannot recover for pain and suffering and loss of income, as two examples.
The Camp Lejeune Justice Act should allow recovery for those losses not included in VA's compensation laws, and those nuanced recoveries should be outside any offset.
Ultimately, we will not know how the offset will precisely work until veterans start successfully recovering in court and the agency begins to implement offset procedures.
How Will It Work?
Really, much of this is speculation until we get clear guidance from VA and Social Security on how they will implement the offset, but it is concerning.
What do you think about the Camp Lejeune Justice Act?
Have you noticed the incredible up-tick in email and ad campaigns from Personal Injury attorneys flooding your inbox?
I've been hit with ads, and I have never stepped foot on Camp Lejeune. Some veteran caregivers were kind enough to forward some of the spammy looking email solicitations they've been receiving from various law firms nationwide.
It seems like open season hunting not just for veterans affected but also for potentially phishing schemes. Be careful what you click on in emails, especially those emails from suspicious looking URLs. When you click to unsubscribe after being peppered with emails, it is possible the emails would infect your computer.
I plan to cover this issue soon.
What do you think?