POLL: Majority Veterans Confused About What Veteran Readiness and Employment Does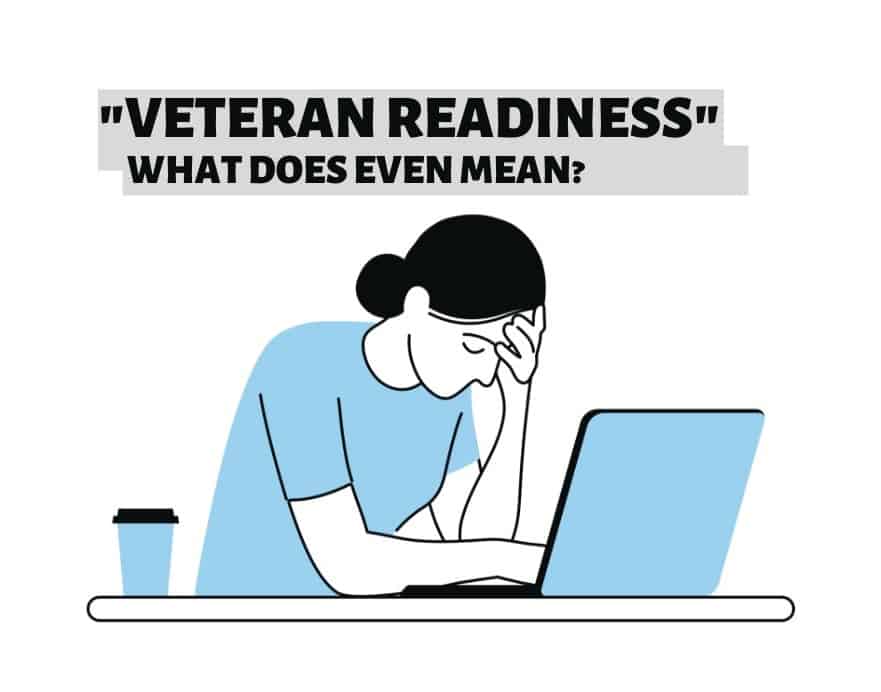 In a recent Facebook poll, most veterans indicated they are still confused about what Veteran Readiness and Employment (VR&E) does going into the first appointment.
The Department of Veterans Affairs (VA) program focused on retraining disabled veterans is still confusing to veterans. Guess what veterans thought one decade ago? They were confused about whatever it is Veteran Readiness does.
Imagine that?
VR&E, also called Chapter 31 and Voc Rehab, has an annual budget of nearly $2 billion. VA, more broadly, spends hundreds of millions in taxpayer funds each year to educate the public and veterans about its programs.
RELATED: Quick Facts When Applying For Veteran Readiness And Employment
Still, despite the enormous resources, veterans are confused, and it's not a small percentage of veterans.
At the time of this article, 53 percent of veterans polled in our VR&E Facebook group find learning about what VR&E does is the most confusing part prior to the first appointment.
About The Veteran Readiness Poll
Here is what happened.
We created a poll in the Facebook group I founded in 2009 when my veteran advocacy first started. (The group now has over 37,000 members.)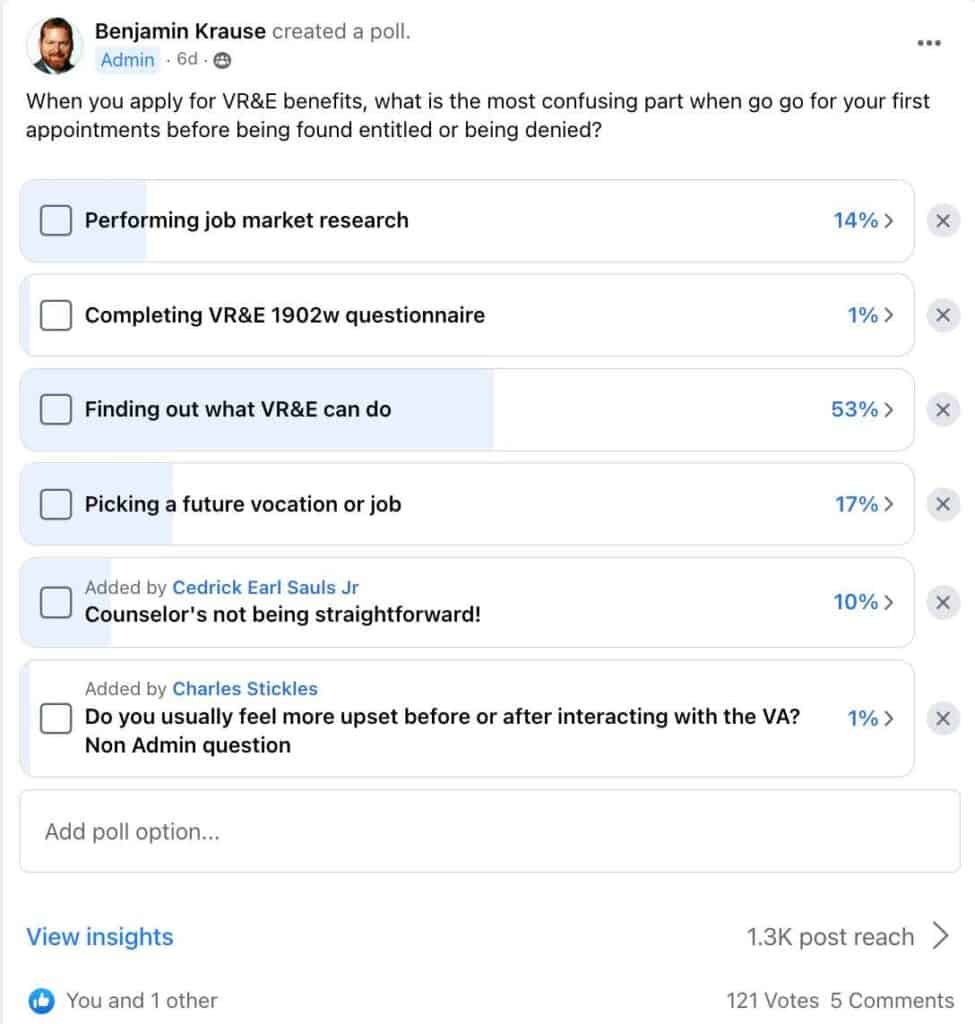 The recent poll questioned members about "the most confusing part" of the VR&E process prior to the first appointment. Most of the veterans who responded (53%) answered the most confusing part is simply finding out what VR&E can do for them.
Coming in fourth on the list (10%) was a topic added by a group member on counselors not being straightforward about VR&E benefits.
Imagine that? Veterans are concerned about paid and well-educated COUNSELORS (i.e. people in a position of trust) misleading veterans.
It reminds me of the first article I wrote called The Lies They Tell.
Would it surprise you to learn that lies I wrote about more than a decade ago are still the main lies Veteran Readiness Counselors (VRC) tell today? I have since updated the content and tweaked the title, but the lies are essentially the same.
The only thing different today is the name of the program. They changed it from Vocational Rehabilitation and Employment to Veteran Readiness and Employment.
At least Vocational Rehabilitation is a term of art that suggests what it does. But VR&E senior officials felt the old name was not obvious enough, so they changed it to sound like a pre-deployment meeting.
Other top responses in the poll were how to perform job market research and picking a future vocation. Key to success in VR&E is selecting an appropriate vocational goal or job.
While this is not a scientific poll, it provides a real time indication of what some veterans think about this vital program. Veterans have historically been confused about VR&E benefits making this result not a surprise.
Let's hope policymakers within VR&E and members of the House Committee on Veterans Affairs and Senate Committee on Veterans Affairs are paying attention.
Why VR&E Confusion Matters
VA has a long way to go to make sure veterans understand the benefits available. The agency would likely save taxpayer dollars if veterans understood what VR&E does in a ways.
It may result in fewer veterans applying who should not apply. It may also result in Veteran Readiness Counselors completing their evaluations in a more accurate, timely manner since veterans would come to the first appointment more prepared.
Assuming the numbers hold, it suggests a large percentage of veterans do not understand how VR&E can help them achieve success in professional careers despite disabilities.
VA must do more, and lawmakers must do more to hold VR&E accountable for its lack of successful outreach.
Facebook Poll URL: https://www.facebook.com/groups/VocRehab/posts/10160930911882269/