Badass Of The Week Award – Congressman Jeff Denham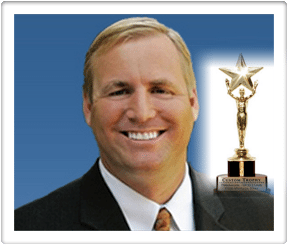 Congressman Jeff Denham (R-CA) won the Badass of the Week Award for his gutsy comments to DOD and VA about their ineptitude in giving the American Taxpayers what we paid for.
To date, DOD and VA have already spent $1 billion of the $4 billion that has been allocated for the integration of the VA and DOD medical record system.
On February 27, 2013, Congress held a hearing on the matter. Neither the VA or DOD gave a cogent explanation of why they are now totally changing direction.
Here are some highlights of comments from Congressman Dehnam, a veteran himself of the US Air Force:
"You need to get it right, or we're going to force you to get it right."
"You've been given a directive by the president, by your agency secretaries, to get this done. My belief is that you don't have the will to get this done."
"Damnit, it's time to get over the excused to get this fixed."
Jeff Dehnam's Biography
Congressman Jeff Denham represents the 10th District of California in the U.S. House of Representatives. His district includes all of Stanislaus County and part of San Joaquin County. He was first elected to Congress in 2010, and is currently serving a second term in the 113th Congress.
Rep. Denham's public service career began with the U.S. Air Force, where he served for 16 years between active duty and reserve status. He fought in Operation Desert Storm and Operation Restore Hope in Iraq and Somalia, respectively.
After graduating from Cal Poly San Luis Obispo, Rep. Denham worked in the agriculture industry as an almond rancher and entrepreneur. He understands the critical importance of agriculture business in cultivating California's economy and maintaining employment.
In his work as a California State Senator from 2002-2010, Rep. Denham focused on balancing run-away spending in California and protecting taxpayer dollars from wasteful state projects. He was a proven and courageous leader in the California Senate, where he gained renown for his refusal to vote on irresponsible budget proposals.
First and foremost, Rep. Denham is a family man. Jeff and Sonia Denham have been married for 19 years, and they have two children, Austin, 17, and Samantha, 14.
In his new position as a U.S. Congressman, Rep. Denham will continue to focus on representing the long-term interests of California's agricultural businesses, finding a solution to the long struggle over water storage and conveyance, transportation interests in California, and fighting for the rights, protections and benefits America's brave and heroic veterans deserve.