Congress Defended Disgraced VA Contractor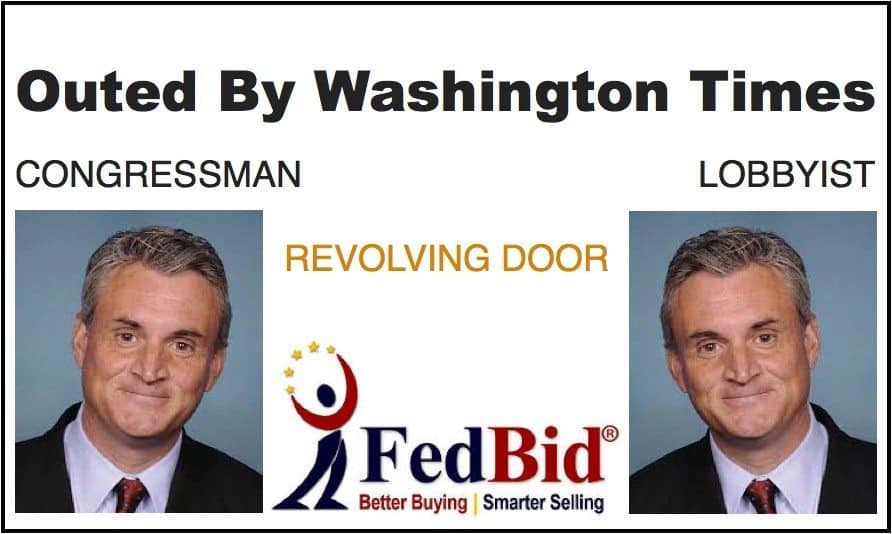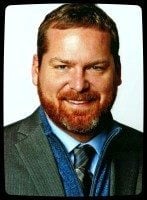 Washington Times confirmed reports that some members of Congress were putting special interests of a VA contractor ahead of the needs of veterans.
One Congressman in particular, Robert E. Andrews (NJ – Democrat), fits the revolving door stereotype perfectly. He pushed for contractor FedBid while in office and went to work for the company immediately after his civic duty ended. But were his actions inappropriate when he pushed for the disgraced contractor despite potential harm to the VA contracting system by preventing oversight to benefit high profile donors?
According to the Times:
FedBid, the politically connected contractor ousted by the VA, has benefited from a cadre of congressional allies who stepped in to defend the company and pressure the department to keep using its services, even as a top procurement officer was warning against it.

Then-Rep. Robert E. Andrews was among those members of Congress who pressed Veterans Affairs officials to overrule the senior procurement officer, Jan Frye, and overturn a moratorium Mr. Frye had placed on using FedBid, which the VA relied on to hold reverse auctions amid complaints from suppliers about unauthorized, potentially counterfeit supplies entering the VA's supply chain.

Within days of the moratorium, Mr. Andrews, whose campaigns' have accepted more than $11,000 from the company and its employees, contacted the agency, asking officials to rescind the ban pending a review, according to emails obtained through the Freedom of Information Act.

Weeks later the moratorium was lifted. And when Mr. Andrews resigned from Congress earlier this year he became a lobbyist — signing FedBid as one of his first clients.
The Times highlighted responses from advocacy circles concerned that political contributors were influencing day-to-day management of veteran issues within the Department of Veterans Affairs:
Ben Krause, an attorney who runs the website disabledveterans.org, agreed, saying the intervention raised questions about whether lawmakers were "putting the interests of politics, contributions and special interests ahead of veterans."
Andrews was not alone. The Times reported:
The Washington Times previously reported that outgoing Rep. James P. Moran, Virginia Democrat, also asked the VA to lift the moratorium. And newly obtained records show two others joined in: Rep. K. Michael Conaway, Texas Republican, and then-Rep. Edolphus Towns, a New York Democrat who once had served as the House's top investigator.

Mr. Andrews registered to lobby for FedBid in April, months after he left Congress. He said as a lobbyist he doesn't get involved in VA matters but does help the company on defense procurement. Lobbying disclosure papers show no contact by Mr. Andrews with the VA as a FedBid lobbyist.

"I can tell you emphatically there was no relationship between any political support and my involvement with the VA request," Mr. Andrews said.
Should we believe Mr. Andrews?
FedBid's ties run deep. A lot of the pressure came from finance wizards and high profile executives:
In a separate email to a VA colleague, Mr. Frye wrote that the moratorium was "receiving a lot of political pressure," which he thought was tied to the company's high-profile financiers — Washington Wizards and Capitals owner Ted Leonsis and AOL co-founder Steve Case.

"In fact, I believe the two Congressional representatives are pushing the envelope WRT interfering Federal procurement policies. I intend to contact our OIG in this matter," Mr. Frye wrote in a note that did not identify the lawmakers.
It is clear that VA is certainly not above the fray when it comes to keeping politics out of policy decisions impacting and even killing veterans. VA kept paying contractors millions to hobble along its medical scheduling system for 30 years.
Why should it take 30 years to update its wait list scheduling system, which is the video game functional equivalent of an Atari 2600 when compared to the modern X Box? How many contractors are in Washington DC exploiting their connections at the expense of veterans and other Americans?
Read More: https://www.washingtontimes.com/news/2014/nov/27/congress-defended-disgraced-contractor-fedbid/print/