Rumor has it Military Reprisal is Rampant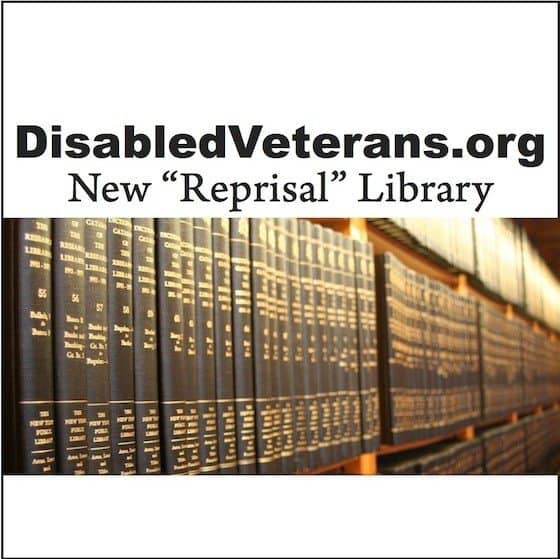 DisabledVeterans.org has planned to become a library for veterans to fight military reprisal. It is time to fight back, and knowledge is power in this arena.
I am passionate about exposing the strongholds of those who capitalize on reprisal. Here is why. Reprisal erodes our military's strength and only serves the bullies who do it. I am an American who plans on staying in this country, unlike many of our wealthy counterparts, and I want it to be as strong for my children as it was for my grandparents.
Nothing guarantees a country's strength more than its education and its military. At the core of a strong military is a strong protection for whistleblowers that prevent frauds and crimes of all kinds. By failing to protect whistleblowers, we fail to keep our country safe.
Moving forward, I will start creating a library for veterans and military servicemembers to help them fight back. We will put it into our Online Veterans Resource Center, which should be launched in the next couple months.
But, my friends, time is money. There are time limits regarding when a person can file to have their record cleared by the military. Depending on the circumstances, it can be around 3 years from the decision, depending on the situation. This time limit can be extended if it is in the interests of justice. But when it comes to military reprisal, time is of the essence.
Let me know what kinds of questions you have and what information you would like me to include. While you are waiting, I will post the relevant regulations and guidance for this purpose.