'Desperate' Veteran Sets Self On Fire In Protest At Georgia Capitol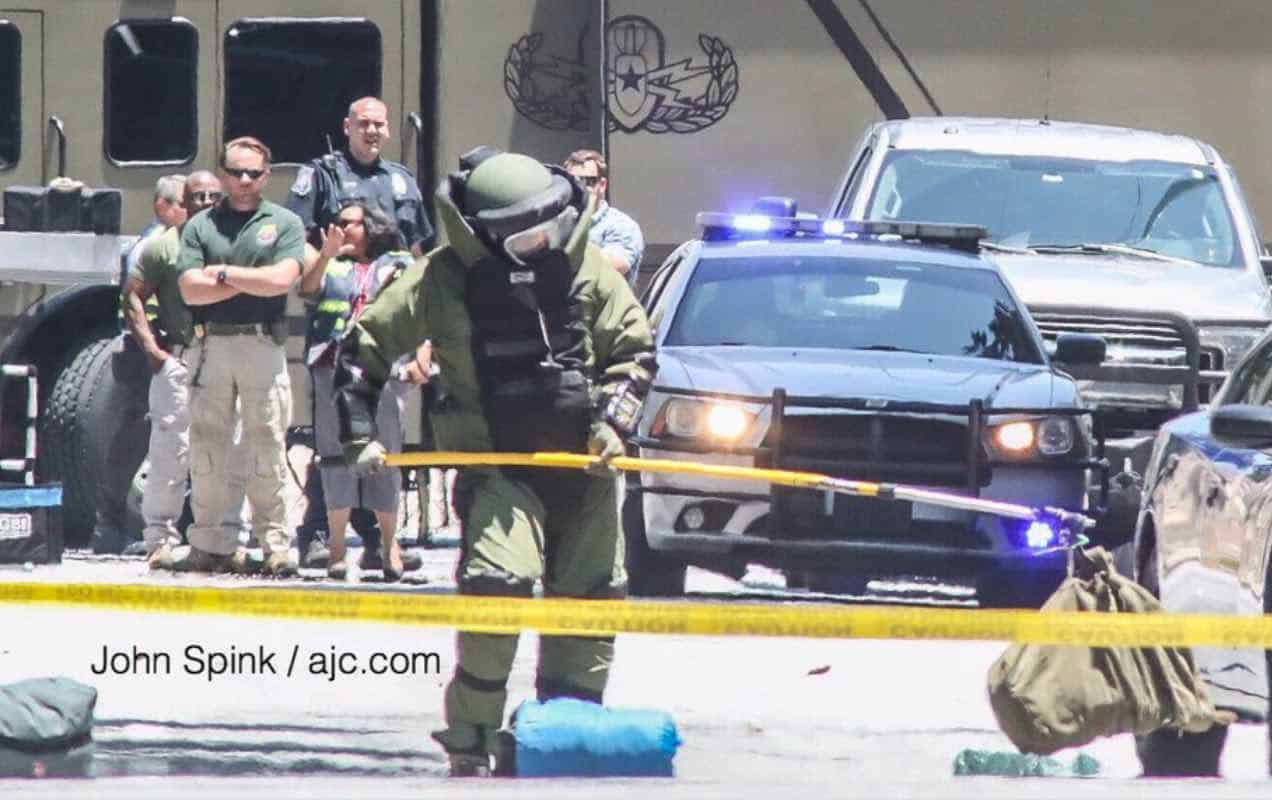 A Georgia veteran apparently desperate and upset set himself on fire using firecrackers and flammable liquid yesterday.
"He was strapped with some homemade incendiary devices (and) firecrackers, and doused himself with some kind of flammable liquid," Georgia State Patrol Capt. Mark Perry told the AJC.
John Michael Watts, a 58-year-old Air Force veteran from Mableton, Georgia, walked from his car to the Georgia state Capitol building to commence self-immolation.
Several loud explosions followed, and a nearby trooper put out the fire. The nearby roads were closed while bomb crews cleared the area of further potential hazards.
Watts burned over 85 percent of his body and was subsequently rushed to Grady Memorial Hospital.
RELATED: Report Shows Veterans Twice As Likely To Commit Suicide
Commenting on the story, "'[D]isgruntled' per the https://AJC.com article," said Carter Agent. "I get disgruntled when I get the wrong order at a drive thru. The veterans who set himself on fire was a tortured and desperate man who had given up hope."
Agent continued, "How insulting to choose that language to describe the veteran."
This is the second self-immolation story we have heard in the past two years where a desperate veteran set himself on fire – – that is at least as far was we have heard.
Charles Ingram Suicide
In March 2016, Charles Ingram committed suicide by fire outside a local CBOC in New Jersey. In IG investigation into Ingram's suicide confirmed the agency botched his mental health care that included use of telemedicine services.
Ingram reportedly waited longer than one month for appointments on a regular basis since 2011, when he started getting care at the Northfield VA facility. Prior to his death, he had not been seen for more than one year after repeated cancellations where follow-up appointment attempts were never made.
VA did not reach out to him despite requirements to do so.
"We found no attempts to follow this process," the inspector general said. Ingram died while waiting for VA to schedule non-VA health care from a mental health care provider. At the speed with which VA processes non-VA mental health care, Ingram would probably still be waiting.
"(S)taff failed to follow up on no-shows, clinic cancellations, termination of services, and Non-VA Care Coordination consults as required," the inspector general wrote in a report released Wednesday. "This led to a lack of ordered (mental health) therapy and necessary medications… and may have contributed to his distress."
As for the list of failures, here is my tally of the noteworthy failures from the IG summary:
failure to provide timely appointment
failure to follow overbooking instructions
failure to follow up after clinic cancels appointments
failure to follow up on patient no-shows
failure to provide follow-up appointments
failure to refill prescribed medications
failure to document lack of appointments
failure to acknowledge lack of appointments
failure to provide outreach to a veteran in distress
failure to schedule community care
failure to supervise clinic processes
After reading the report, I wonder how only one veteran committed suicide given the shoddy care VA dished out at the location. Numerous removals and reported terminations followed the suicide due to the colossal failures evidenced.
RELATED: IG Report Into Charles Ingram Suicide
Back To Watts
So what do we know about Watts?
Not much at this point, and I suspect VA will try to look the other way on this one following its poorly performing spin on recent suicide numbers released by the agency.
RELATED: VA Gets Pushback Over Shoddy Suicide Numbers
Despite spending tens of millions on suicide awareness and suicide prevention, VA just published another report showing veteran suicide numbers are still over 20 per day.
Is VA pushing fancy websites and other forms of propaganda to merely appear like it's doing everything that can be done while not in fact doing everything that can be done?
Would veterans benefit from taking the funds spent on fancy websites and instead use it to hire new counselors?