Facebook Friday – A Bad First Voc Rehab Meeting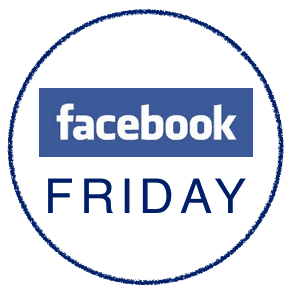 Every Friday, I'll pick my favorite Facebook conversation from a group I founded back in 2009. It's called Disabled Veterans – Chapter 31 Voc Rehab and has over 1,200 members. My goal is to lend some insight from the group to those veterans without Facebook accounts or nonmembers to the group.
Check us out: https://on.fb.me/UVMhLA
This post set is about bad first meetings. Veterans here are talking about how to recover when things go wrong. My own experience is that the first impression is important, but not a deal breaker.
Counselors see, I would guess, 20 new veterans each month, at least. If you blow it, so long as it is not a memorable "blow it", you might be ok.
Here's the deal. My comments here will assume that because you blew it, you were also denied. Blowing the first meeting can result in a denial, and it generally does.
First things first. READ THE DENIAL LETTER CAREFULLY. Sometimes, veterans feel like they were denied at the first meeting. However, they get an approved letter later. I bring this up only to point out that you need to pay attention to the wording of any letter you get from the VA following your appointment.
You can recover from a denial through a simple request for reconsideration. There is not a lot of information on this kind of a request. However, I have successfully done this. The letter you write the VA needs to be short and sweet. It needs to simply explain why you deserve a redo – or a mulligan for you golfers out there.
Next week, we will talk about how to get your counselor fired from VA Vocational Rehabilitation if he or she ignore the rules and treat you unethically.
A few days ago, Bill wrote in about his rather dismal first meeting:
Bill: "So I had my VR appt in BG KY yesterday. A little about me, retired US Army ,100% P+T scheduler, work full time as a government civilian. Now about my experience. There were 8 of us in a classroom; they showed a 15 minute film on the VRE program the counselor then talked about the program one thing she talked about was how if chosen for the program it offsets your GI Bill 1 for 1, so I told her that seems like one would be paying for their disability. She was not too happy about that. Then we took 2 BS tests 1 timed and 1 not. Then we met with our counselors. Mine was this kid who looked barely out of high school. He was definitely proud of his diplomas though LOL. He then proceeded to tell me that since I worked I was unqualified for VR or any program. He explained how good my scores were and intelligent I was but nada since I was working. I tried to explain how my work irritated my disabilities. His answer was to move closer to my job and contact the United Way for resources. LOL the VA what a fucking joke. And no the kid had never served a day in his measly life."
Kendrick: "Wow you should have went thru a clinical assessment to prove your disabilities are worsening and effecting your job performance. Before they say your not qualify for nothing. I was work when I got approve, and did the clinical and wrote a statement expressing that I need to work to survive or else I would be homeless. Sometime you got to work thru the pain."
Sammy: "I had the same issue, 18 months ago I applied and was rejected because I had a job. Lost my job, took the test again and was accepted the same day."
JJ: "I think the number one qualification for counselors should be a at least 10 years military experience in at least two branches of service…"
Mike: "Contact the United Way? WTF?!?"
Carlos: "As if we didn't need more proof that counselors SHOULD be vets. I am amazed they hired some young kid like that. What was with United Way suggestion?"
Adam: "Makes me want to just use my Gi bill so I don't have to deal with the idiot case workers. That's in my back pocket for te day they really piss me off and I say my goodbye fuck you's to the voc rehab. Just sayin…"
Jose: "Self employment is another option available to us but THEY don't like you to know that."
Check out our Facebook Group here: https://on.fb.me/UVMhLA