Game Of Chicken May Shutdown Veterans Affairs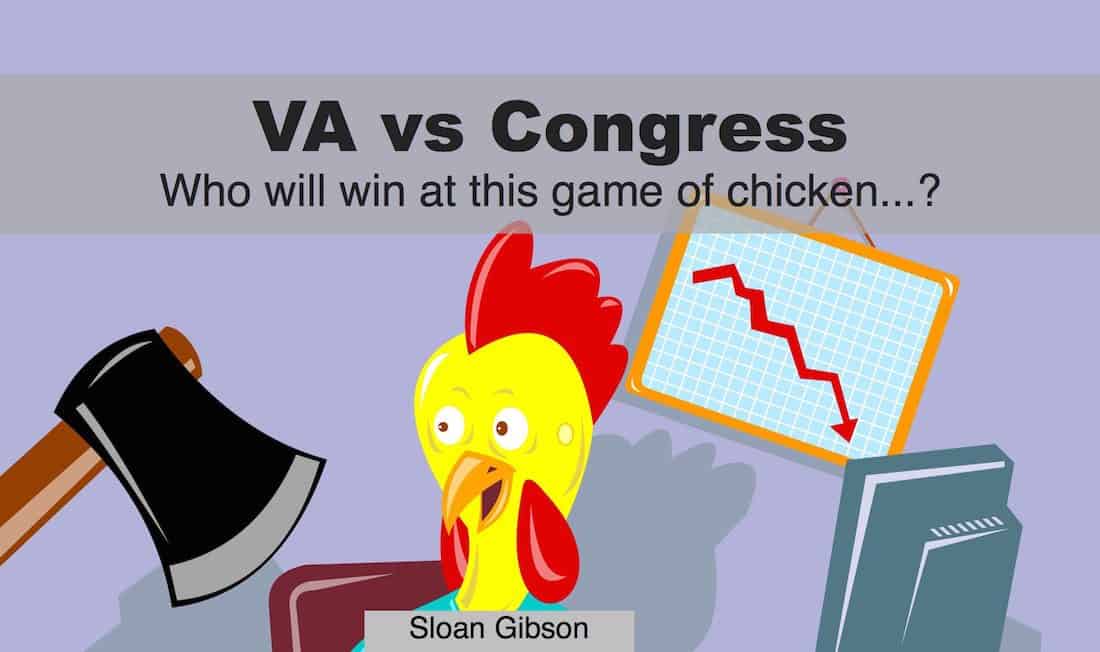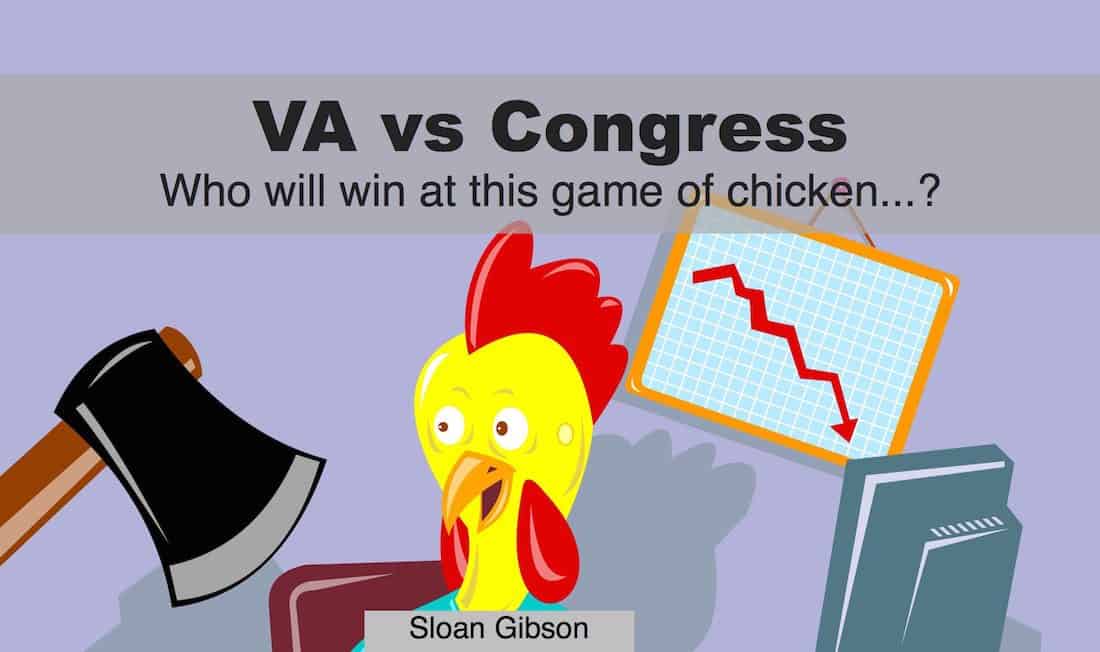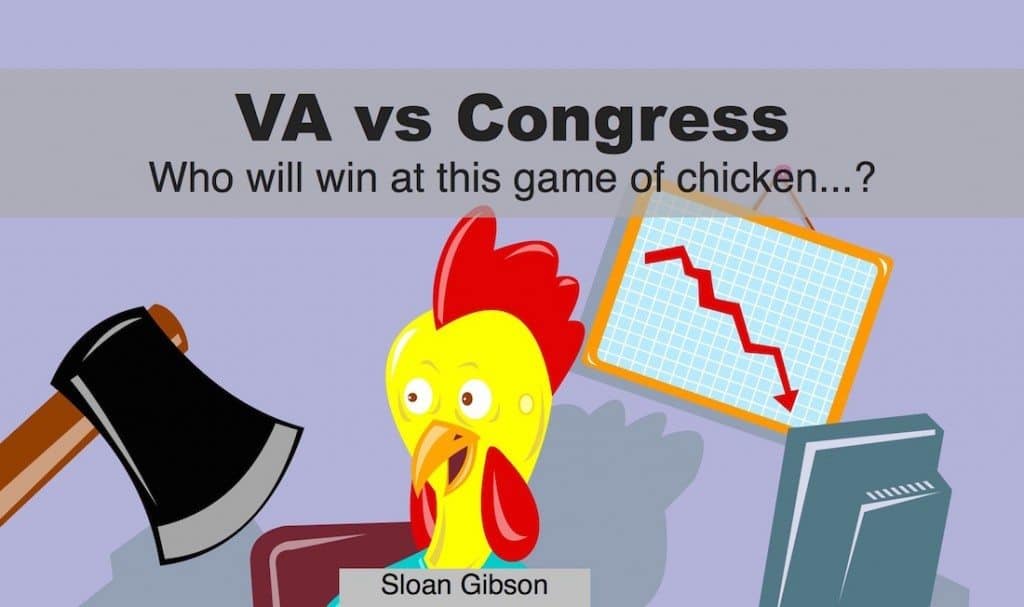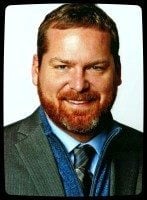 Veterans Affairs may shut down before Labor Day due to agency mismanagement resulting in a possible shutdown of VA in three weeks due to a $3 billion shortfall.
I presume this shutdown could be avoided with proper management of the existing budget. Could the agency be properly managed without shutdown risks without all the fraud? I guess we will never know since VA OIG refused to hold agency fraudsters accountable. How much would be saved by only having legal construction contacts and lawful bonuses?
RELATED: Will I Lose My Benefits In A Government Shutdown?
Now, VA leadership has forced a game of chicken. On the one side, Veterans Choice Program and Hepatitis C veterans account for $12 billion. On the other side, we have an agency defrauding taxpayers by billions to mismanage its programs without accountability.
For those of you remembering the Federal government shutdown in 2013, lack of money for the VA meant a disruption of benefits payments for many veterans. It meant reduced services. It meant veterans relied on homeless shelves and food giveaways to make up the difference. (It also meant Federal parks had to close, which seemed to piss off more Americans than many other issues.)
Is it just me or are we all wondering, "Where the hell is all the money going?" Is it going to fraudulent government contractors? Is it going to fraudulent VA employees?
According to Military Times coverage of a letter sent to Congress yesterday:
On Monday, VA officials submitted their latest update to the plan for shifting existing funds to cover shortfalls in the department's Care in the Community program — outsourced medical care for veterans — and for underfunded hepatitis C treatments.

Together, the two items have already pulled more than $2.5 billion from other VA accounts, including money previous assigned to clinical salaries, medical equipment and operational requirements.

"If these program funds are not restored, VA will face shutting down hospital operations during August 2015," VA Deputy Secretary Sloan Gibson warned in a letter to lawmakers accompanying the funding proposals.

VA officials want to use about $10 billion authorized by Congress last summer to pay for the shortfall, but that money is tied only to outside services provided through the department's new Choice Card program.
Why is the Deputy Under Secretary Sloan Gibson writing this letter? What cowardly leader in any private business would not address such a major screw up to its shareholders? This crisis seems too serious to come from anyone other than Secretary Robert McDonald. Is McDonald's initial cocky pushback against Chairman Jeff Miller (R-FL) coming back to bite him?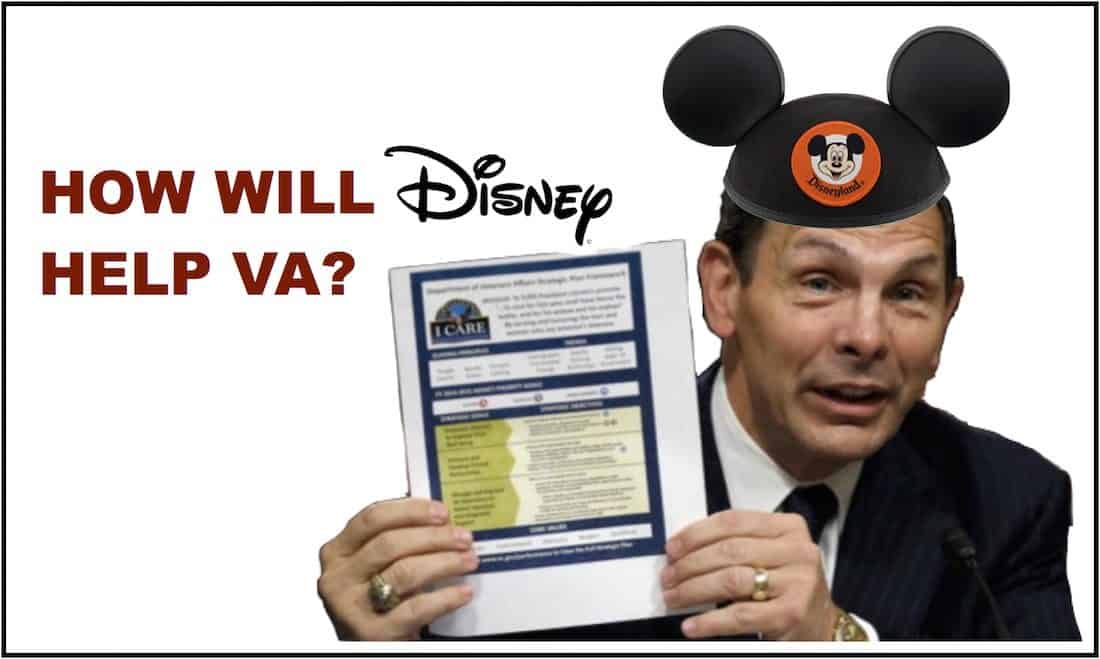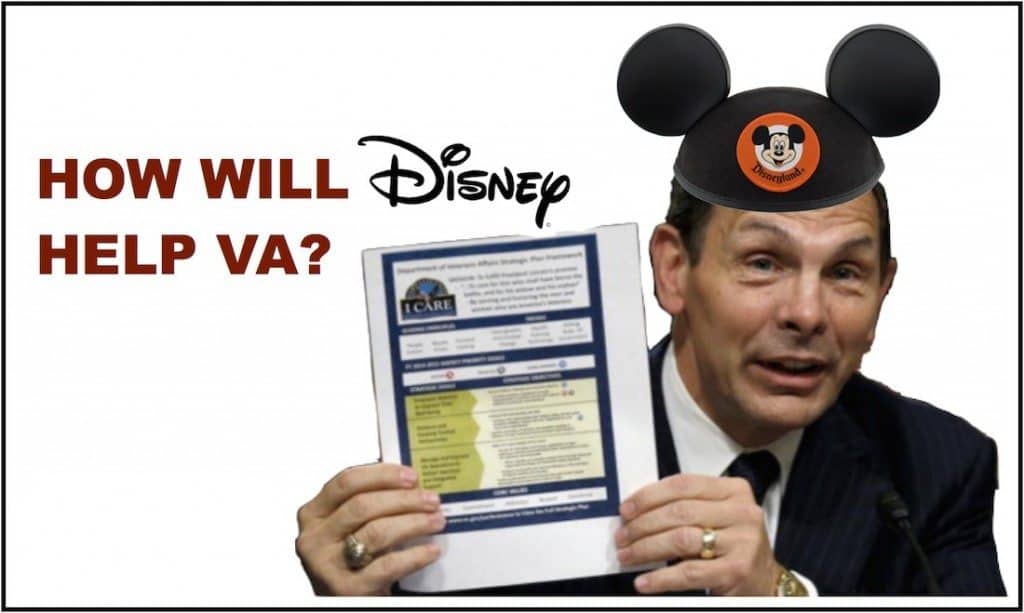 Congress says VA has received more money than every before and it is implied they have funded the agency enough. Congress wonders how the agency managed to blow through such generous budget [sic]. Veterans service organizations claim VA was so underfunded before than any increase is still insufficient to meet agency needs.
I think the latter is true. But does underfunding justify fraudulent and irresponsible spending of the existing budget such that it results in VA running out of money two months early?
Source: https://www.militarytimes.com/story/military/benefits/veterans/2015/07/13/congress-deadline-va-budget-shortfall/30090139/