Governor Moonbeam Stands Up For Vets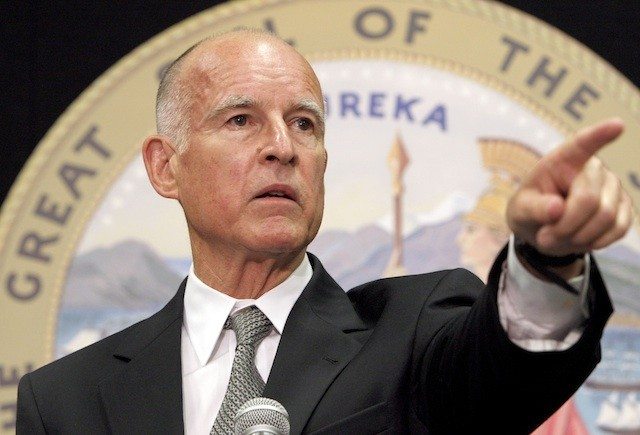 As a child of the nineties, I grew up thinking of California's Jerry Brown as Governor Moonbeam. He was a throwback to the hippie culture of the sixties and seemed a little out of touch with the pervasive culture at the time. Let's face it, the jokes wrote themselves.
Now in the rebound of his political career, Jerry Brown has redefined himself as a bureaucrat that gets things done. When Congress passed the buck on veterans jobs (AGAIN), Governor Brown decided to pass the key parts of the Veterans Jobs Corps bill in California to give veterans the long-agreed and much needed tools to help with unemployment issues.
Our hats are off to you, Governor Moonbeam!
From the LATimes.com:
Veterans and those in the military will get more state benefits, including help with education, finances and, in the case of wounded soldiers, their fishing licenses, under 18 bills signed into law Thursday by Gov. Jerry Brown.

Brown noted that the bills he signed were sponsored and supported by members of both major political parties, and he used the occasion to take a jab at Congress.

"Yesterday, a [federal] bill to invest in job training for veterans was blocked because of Washington political infighting," Brown said. "Here in California, Republicans and Democrats joined together to support our veterans. These bills respect the honor and dignity of those who serve."

The actions include an extension from four to 15 in the number of years after leaving active duty that a veteran is eligible for priority registration at state colleges and universities. Assemblyman Robert Blumenfield (D-Van Nuys) wrote AB 2133 to reflect the length of time that veterans can get financial assistance through the Post 9/11 GI Bill.