Not Just A Street Drug Anymore: Legislators Demand Progress On Medical Marijuana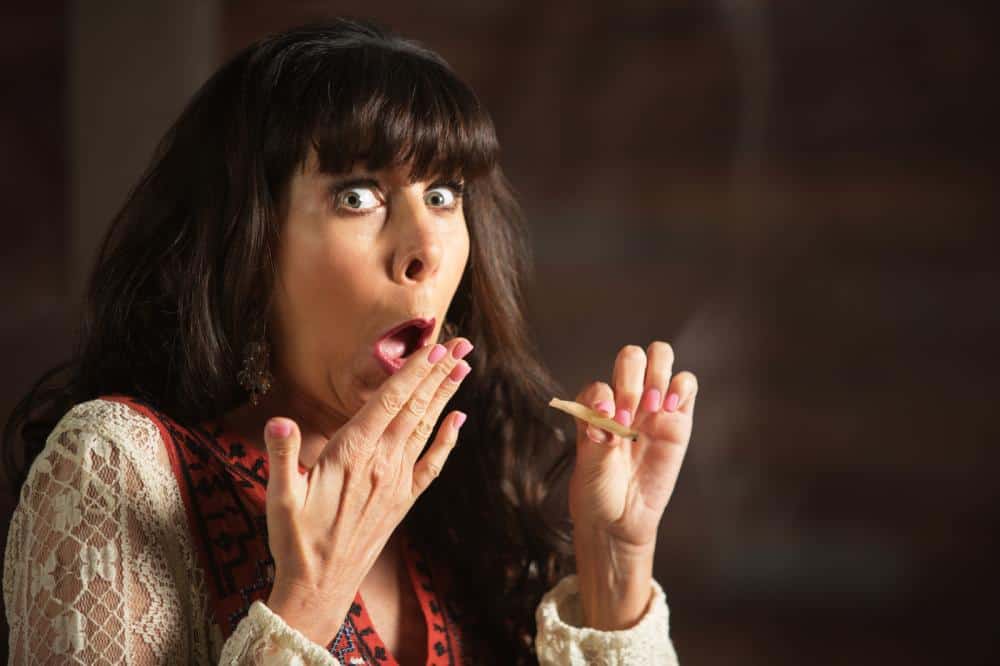 A bipartisan group of lawmakers has written a letter to VA Secretary Robert Wilkie about medical marijuana and its potential to replace opioids for veterans' management of PTSD and chronic pain.
The group wishes to see expanded research into the positive effects of cannabis-derived medicines on these patients. They have asked Wilkie to initiate "a rigorous clinical trial" as a starting point and a fact-finding measure.
Support for legalized marijuana, especially in a medical context, has skyrocketed among the general populace, and especially among military service members, even compared to what it was five years ago.
It was a major hot-button issue in the 2016 Presidential campaign, partially responsible for Trump's 2-to-1 voting record over Clinton among this group of voters. At the time, Trump spoke somewhat in favor of legalization, while Clinton was firmly against it.
Now two years into the Trump administration, many of us would like to see movement on this issue, including the bipartisan group mentioned above. They write:
"We believe VA has the authority, ability and capacity to carry out such a study. Many of our nation's veterans already use medicinal cannabis, and they deserve to have full knowledge of the potential benefits and side effects of this alternative therapy."
Given its great effectiveness for some patients, as well as its near-total lack of adverse effects compared to other pain management options, perhaps it is only our cultural stigma that bars this "alternative therapy" from promotion to the mainstream.
The perpetually harried David Shulkin, VA Secretary just prior to Wilkie's appointment, also served as a sounding board for medical marijuana legalization in the past. He waffled on the issue, blaming red tape for the administration's lack of policy change.
The latest resurrection of this question gives Wilkie a banner opportunity to speak publicly about his views (whether for, against, or mixed), which he has never done on the record.
Nick Etten, founder of the Veterans Cannabis Project, is entirely uncertain about where Wilkie stands, and you can bet he has done his share of digging.
"Secretary Wilkie has the opportunity to put medicine before politics and address one of the greatest needs of veterans right now, and that is alternative therapies for the signature wounds of war," Etten said. "I hope he does the right thing and addresses this directly and aggressively."
In light of all this new consideration, one observation plays on repeat in my mind. Cannabis can be taken in many forms, notably oils, that are chemically different from pot edibles or smokes for recreational use. The high is not the goal. The goal is treatment.
Opposing all medicinal cannabis options as a blanket statement, simply because of their recreational cousins, is a knee-jerk emotional stance to take on a critical health issue.
Not only is such denial dangerous, but it poses a pretty glaring double standard. Opioids have recreational cousins, too, and have for hundreds of years.
Laudanum. Heroin. Methadone.
The journey from the streets to the medicine cabinet has traveled the other way as well. Oxycodone, well-known as the OxyContin brand. Vicodin. Percocet. Just plain old morphine.
If we used the same logic on this family of painkillers that politicians love to use on cannabinoids, there would be a public outcry to ban all opiates immediately.
(Here we see another aspect of the double standard. An "opiate" and an "opioid" are the same. Both words describe the same Schedule I substances. The word "opiate" started to sound too scary, so lately the media has landed on a new word.)
Does taking Demerol make you a heroin addict? Does supporting opiate/opioid use for pain management mean you want local teens to shoot up? Are those situations equivalent?
If we have some modicum of discretion, if we can just wait and apply common sense to the questions we face, we might have to acknowledge that circumstances matter. The medical context, and the variety of chemical content, both matter.
So why is "Reefer Madness" STILL the logic we apply to medical marijuana?
Source: https://www.stripes.com/news/lawmakers-ask-va-secretary-to-research-marijuana-as-an-alternative-to-opioids-1.545886