Florida VA Rails Against Hanging President Trump Photo, Removes Image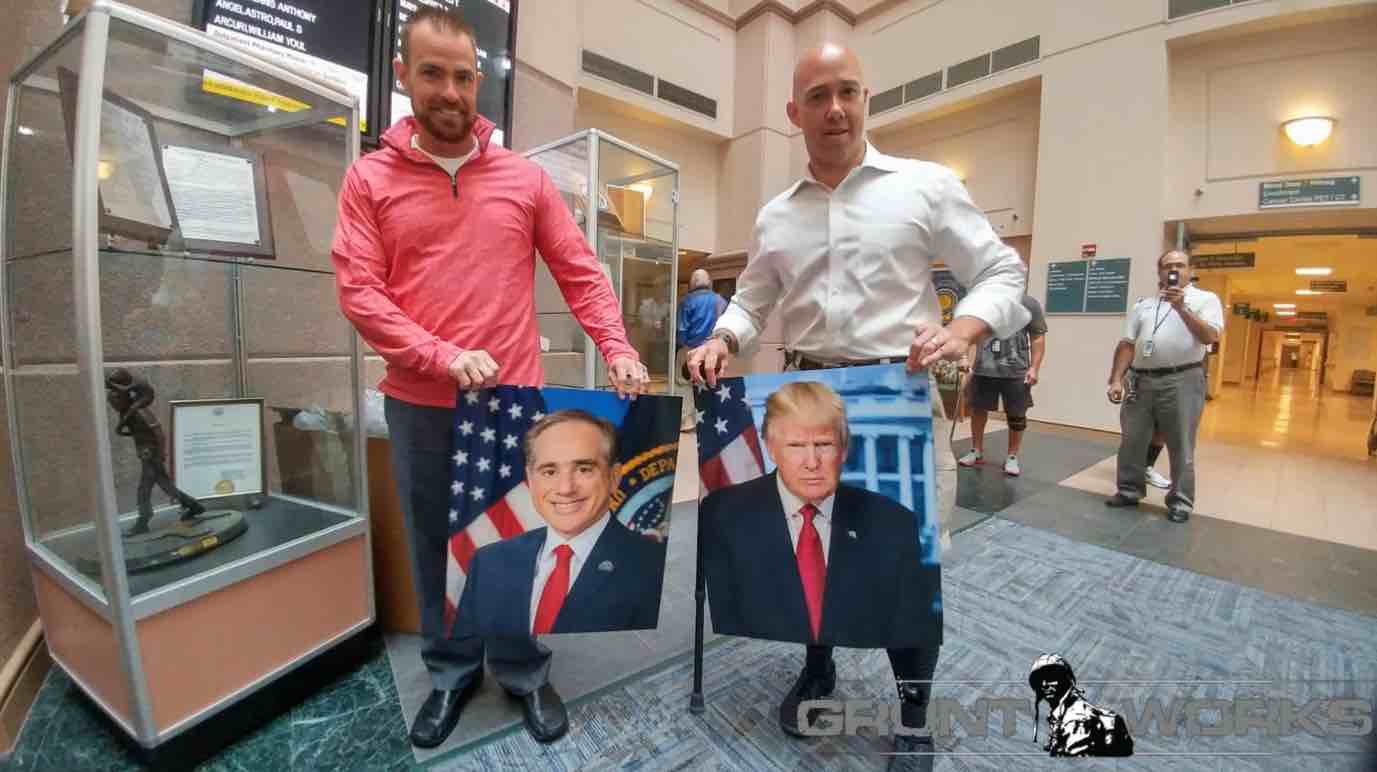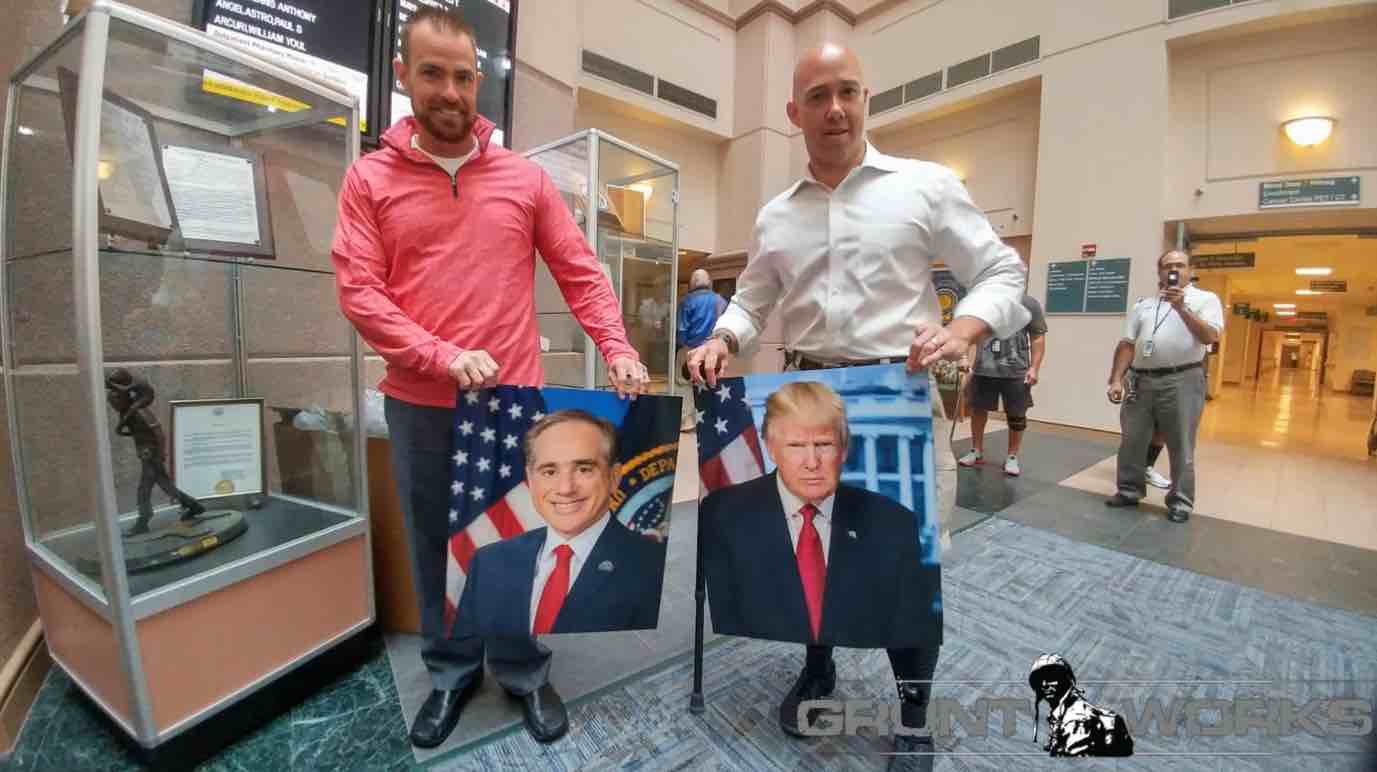 Veterans upset by a Florida VA facility's tardy hanging of photos of President Donald Trump and VA Secretary David Shulkin, MD, took action Tuesday.
The facility was the West Palm Beach VA. The Congressman's name that hung the photos was none other than double amputee and Army veteran Brian Mast (R-Fl).
Rep. Mast noticed the facility still lacked images of its leadership and took matters into his own hands. He found two proper photos of the President and Secretary and ensured they were hung in the proper place within the VA facility.
What followed was captured on Facebook Live and is posted on the Gruntworks Facebook page.
Florida VA Removal Of President Trump Photo
A group of many veterans surrounded the unofficial ceremony that resulted in the images of the President and Secretary being hung properly in the wall in the placeholders left vacant after President Trump was inaugurated. After almost two months, veterans found VA's lack of prompt placement of official photos concerning.
Right after Rep. Mast left the facility, the images of the President and Secretary were taken down at the order of facility executives.
A VA spokeswoman asserted the photos you see above could not be authenticated and that they must be sent from VA Central Office. So what is the delay? Is that true?
She continued to say the actions of the Congressman and other veterans were "inappropriate." She also asserted the video of the event published by Gruntworks was obtained illegally.
Apparently, Florida VA facilities can secretly record veterans without their knowledge, but videos taken in plain sight in a lobby is somehow illegal.
It takes some solid brass to insult a sitting Congressman and disabled veteran, and I will be curious to see how long that spokeswoman keeps her job.
Still, the bigger story here is that veterans were fed up by the lack of action and lack of respect for the President and Secretary by staff not taking action to replace President Obama's photograph. And they took action.
Florida Veterans Speak Out
Combat veteran Beau Brumfield was one of the individuals present. He said not hanging the photographs was disrespectful.
"Proud of the fact that the local vet community got it done. We walked in there, we made it happen. It was non-confrontational. It was nonpolitical. We just wanted to see it happen," said Veteran Brumfield.
"Two blank holes, it's been 60 something days now," said Veteran John Rourke. "The veterans administration has been asked about it a few times, the local VA hospital has and they haven't had any real reason other than they didn't have the picture, which is readily available."
I am personally impressed veterans are taking ownership of their local VA facilities and taking steps to respect the President and Secretary even when local staff executives refuse to do so.
I am even more impressed that one of those veterans is a combat veteran who is elected to public office and willing to take on VA for insulting the present leadership of this country and VA.
How long do you think it will take for West Palm Beach VA to replace the images?
Source: https://cbs12.com/news/local/portraits-of-president-trump-sec-of-va-taken-down-from-local-va-center