Gulf War Cover-up Exposed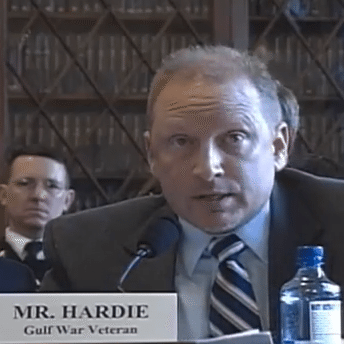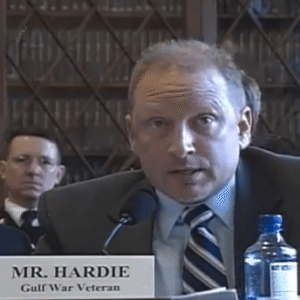 There was lots of testimony today for VA whistleblower Steven Coughlin. Coughlin worked in the VA's Office of Public Health but resigned over "serious ethical issues" including stealing money from Gulf War research.
Journalist Jamie Reno did a good interview of him for The Daily Beast. There, Coughlin hammers the VA for a variety of fraudulent behavior ranging from point blank lying to the American Public to falsifying reports to cover-ups. Read it here: Whistleblower: Veterans Affairs Covered Up Data On Mental Health, Gulf War Syndrome.
Yesterday was the big day for him and others to voice their positions about the VA cover-up that should be nothing more than shocking. It was obvious to me, a self-declared VA fuck up consumer, to see that the VA panel was nervous. It was also painfully obvious that the VA panel was lying at times, and hedging their bets at other times.
I am still unclear as to why the House Committee no longer swears in VA employees given their proclivity for misleading the Committee.
As I said a month ago, Congress cares more about doping pro-athletes than it does about veterans. We know this because, when it comes to cyclists, Congress will at least put them under oath during testimony. Not so with the Department of Veterans Affairs.
Instead, Congress allows them to shimmy around without a worry as to whether or not their false statements will land them in jail. Sadly, the rest of us would not have that luxury.
In response to this sham we call Congressional Oversight, I wanted to take a second to comment on the hearing. It was shocking.
I don't care what anyone says about no longer being shocked at the garbage the VA will spew. It is even more shocking when they look like they are clearly lying. I refuse to get used to lying officials, and reserve such right to be shocked when my elected officials are lied to by the VA, even if they are seemingly asking for it by not swearing in the testifying official first.
Aside from these gripes, I wanted to make a point for highlighting the testimony of Anthony Hardie. While Coughlin's testimony stole the headlines, Hardie's testimony was on point and loaded with straight facts. At least someone got to the point quick enough to catch Congress's attention. We will see if they do anything with the information.
That said, here are the clips of his testimony. Take a second to send this guy a note of support. He deserves it.
Hardie resides on the Facebook Group: Gulf War Veterans.