VA Brags: Broken GI Bill System Works Right Half The Time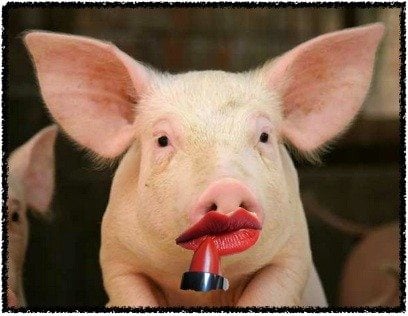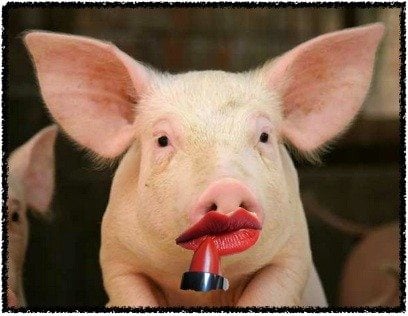 "Mommy, look at how good my drawing is." I feel like the VA at times resembles a small child expecting congratulations for only doing half of their chores. Only, unlike a child, the VA still expects its allowance.
That's what I immediately thought when I read the ragingly positive press release about the job Dept. of Veterans Affairs has done in not fixing the GI Bill processing problems. Skip to the pink print below to read.
Congressman Bill Flores said it best when describing the current state of the Post 9/11 GI Bill, "It would be like buying a luxury car without air conditioning, heated seats, and a satellite radio." That's what the American taxpayer got, an over-priced Yugo.
Just one month ago, Congress interrogated Dep.t of Veterans Affairs' Roger Baker, head tech dork, about problems with the GI Bill and other VA system failures.
Here is the big issue: VA spent $263 million on a software solution that should have cost much less. To make matters worse, the system does not work right. It will require even more money. And, VA has ZERO plan for this year to allocate more money to fix its problems.
This means that GI Bill processing takes about as long as it used to, on average. Taxpayers spent $263 million to buy a Yugo, and VA has no intention of fixing the automated system.
But, give the VA a pig, and they will try to put lipstick on it. Three things in life are guaranteed, death and taxes… and the US government running around with lipstick just looking for a pig to slap it on.
Despite knowing the government's nature to spin, I was surprised to see yesterday's VA public relations spin on what seemed like a huge loser when I covered it last month.
Rather than just complain to my friends, I decided to write about VA and its spin game. It is important for all of us to know the tricks of the trade so that we can use a little intellectual self-defense when we are being misled.
The press release was titled (get this) New Automation Process Cuts Post 9/11 GI Bill Claims Processing Times by More than Half. Could they have made that title any longer? I ran out of breath just typing it out.
First are some video highlights from the Congressional hearing. Then, you can read the press release to gauge for yourself if VA should be bragging.
I will add pink to the part that is clearly covered in lipstick for all of us to see:
VA's Press Release
New Automation Process Cuts Post-9/11 GI Bill Claims Processing Times by More Than Half
WASHINGTON – As part of its ongoing transformation from paper-based to electronic claims processing, the Department of Veterans Affairs has continued to improve the automated payment of benefits for Veterans participating in the Post-9/11 GI Bill education program.  As a result, VA is now providing benefit payments to currently enrolled students in an average of six days – cutting by more than half the processing time experienced during the spring enrollment period last year.
This enhancement to VA's automated processing system, called the Long Term Solution (LTS), uses approximately 80 business rules to support end-to-end automation of Post-9/11 GI Bill claims, ensuring accurate payments without the need for manual handling.
During the month of February, 46 percent of incoming documents (over 115,000) for enrolled students were fully automated, and an additional 33 percent were partially automated.  For enrolled students starting a new semester of classes, processing is taking an average of six days to complete.  For new students using the benefit for the first time, the average time to establish their eligibility under the Post-9/11 GI Bill is around 24 days.
"We are happy to report that our newest technology has substantially reduced the amount of time it takes to process Veterans' education claims," said Under Secretary for Benefits Allison A. Hickey. "It's a good example of VBA's transformation that is delivering better service to the fast-growing number of Post 9/11 GI Bill participants."
The rules-based processing approach LTS uses is also being built into VA's technology for VA's paperless disability claims processing—the Veterans Benefits Management System (VBMS).
Over the past three and 1/2 years, VA has provided $27 billion in Post-9/11 GI Bill benefits to approximately 938,000 Veterans, Servicemembers, and their families, and to the universities, colleges, and trade schools they attend.  For more information on VA education benefits go to https://www.gibill.va.gov/.
Analysis of Press Release Strategy
First of all, it is terribly ironic that VA is giving itself props for anything GI Bill related during the month of February given how Congress smoked them that month. I'm not sure if this is a sign of a psychotic denial of reality, or what.
Now, let's analyze what VA is actually saying. After spending $263 million, almost two times the original budget and after 5 years, the system WE PAID FOR does not work correctly. It does not even fully process half the current GI Bill claims. To make matters worse, VA has no intention of fixing it this year.
I'm not sure if I need to right anything else. They are literally bragging about being less than half way there and being almost two times over budget. Not even a child would be as foolish as to ask me for applause after such a lousy use of resources.
Second, take a look at the second pink section. They always throw in some comment about how huge the work load is to make it appear that they are doing a lot of work. I sure don't see traditional insurance companies doing that in the same way, like, "At Allstate, you are lucky to get your claim during the first year because we are so damn busy."
I just don't hear their commercials saying that, and I'm surprised that the VA relies on that to support them when they fail.
If you are mad. I suggest you write to Congress. Or, you can even just post a comment at the end of this blog.
Propaganda Examples in Media
Here are the names of some publications that reposted this as "real news." There will be more through tomorrow. I'll update this as I notice more companies cycling this as "news." They used the same exact title, "New Automation Process Cuts Post-9/11 GI Bill Claims Processing Times by More Than Half."
Over two years ago, VA or someone put out this same article titled:
That was republished by Military Times Edge: A Gannet Company. Does anyone find this interesting that two years later the VA recycled the same headline?