Dallas VA Police Fire 19 Rounds At Man Seeking Psychiatric Care Killing Him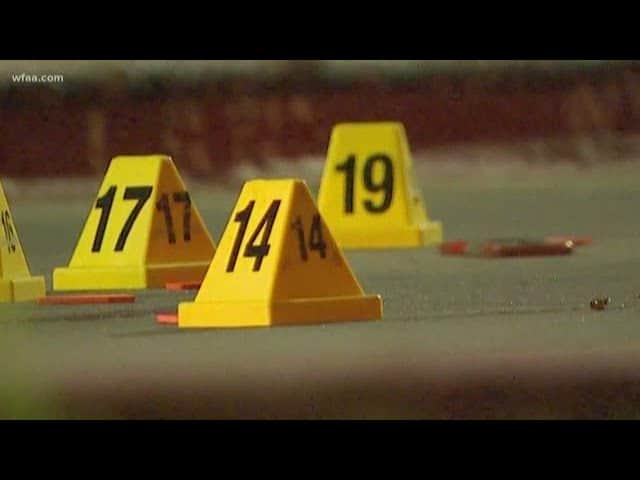 Dallas VA police shot and killed one man reportedly seeking psychiatric care from the hospital who was, unfortunately, carrying a knife resulting in a fatal shooting.
Video from the scene after the shooting revealed VA police fired an estimated 19 rounds at the man. Multiple VA police were involved. An investigation is underway by local law enforcement into the shooting.
Wednesday night, two VA police shot and killed Donald Ashcraft. The 51-year-old sought psychiatric care from Dallas VA, but was in possession of a knife. Rather than restrain the man using non-lethal force, Ashcraft was shot multiple times by two VA police officers.
Local reporters say VA hospital staff were alarmed at the man's behavior and said they believed he posed a danger to VA staff and patients. No VA staff or police were injured.
Man Tried To Leave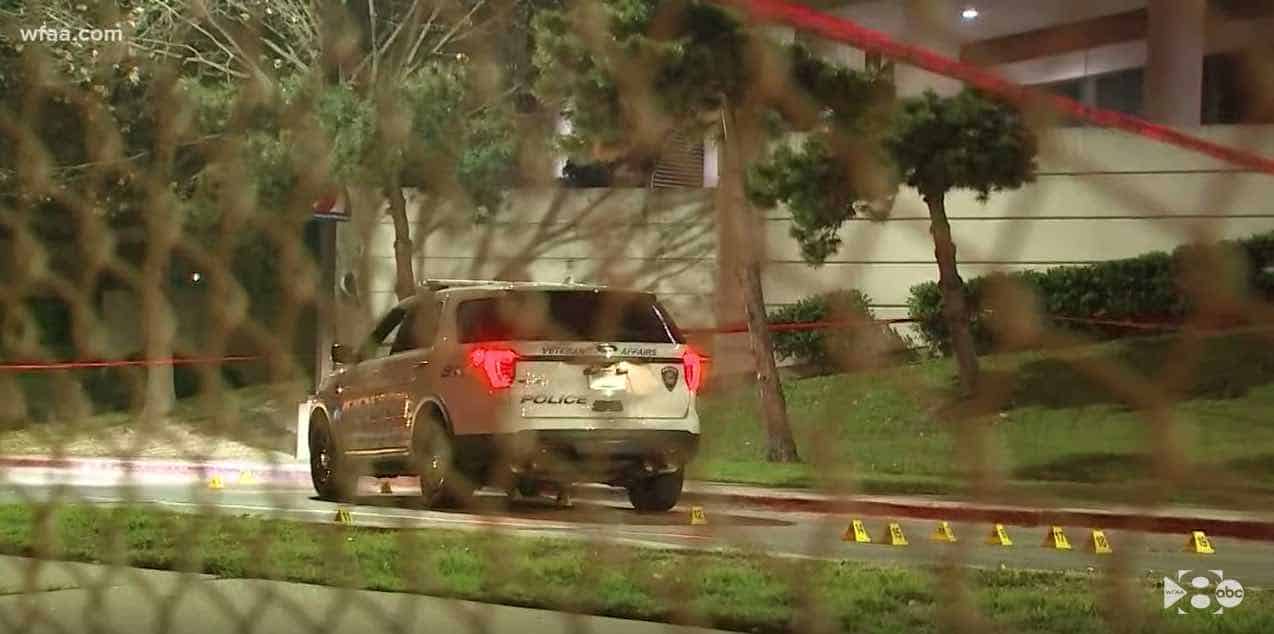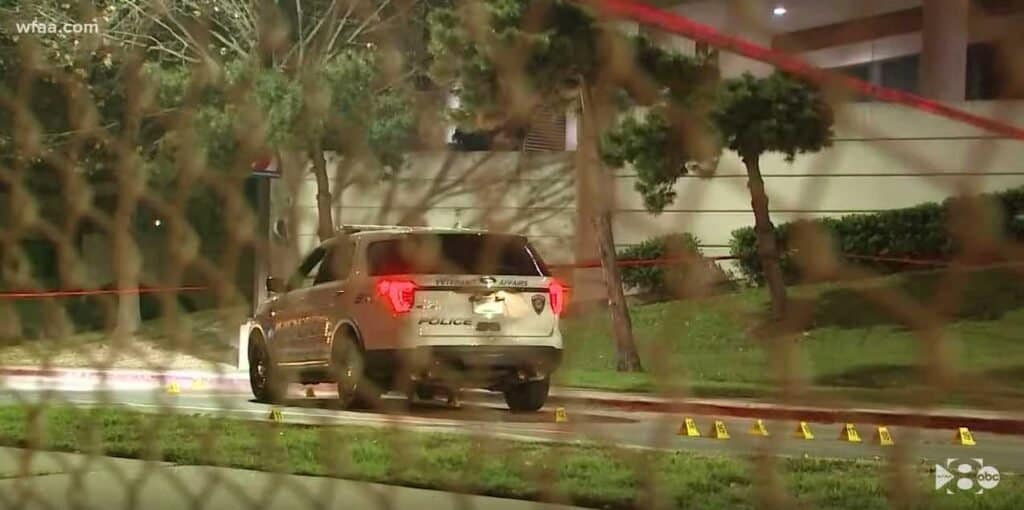 After alarming VA staff, the man attempted to leave the facility. VA police apparently followed the man out of the building. Outside, VA police reportedly attempted to disarm the man when a confrontation resulted.
At least two VA police officers then fired an estimated 19 rounds at the man, striking and killing him.
The Special Investigations Unit of the Dallas Police Department is investigating the matter, which is curious if the shooting occurred on federal property.
As one commenter put it, "So he showed up for psychiatric help but was treated with a bullet."
Another commenter wrote, "That's seems like a lot of shell casings to stop someone with a knife. No tazers? No other less then lethal weapons? Multiple offers fired their weapons??? Seems fishy to me."
Ironically, after the man was shot multiple times, rather than treat the man at Dallas VA, he was transported to a different hospital where he was pronounced dead.
According to the Dallas Police Department blog:
"According to the VA Hospital Police officers, at some point during their interaction with him, the subject started to walk off and VA Hospital police officers followed and tried to disarm the subject. According to those officers, their attempts were unsuccessful and they discharged their duty weapons striking the subject."
Local reports fail to answer whether Ashcraft was a veteran.
It seems likely the individual was a veteran if he was trying to get treatment for mental health issues from Dallas VA. Even if he was not a veteran, the issue raises a lot of questions about the adequacy of VA police training.
Why did they fire 17 rounds at a man with a knife? Why did they not call Dallas PD when the man attempted to leave?
Over the past two years, VA police training has been in question following multiple disturbing reports that agency police are not properly trained where excessive force has resulted in the death of some veterans.
VA Police To Be Reformed
The VA Office of Inspector General and Government Accountability Office both critiqued VA police and made multiple recommendations.
On October 29, 2019, VA announced its plan to promote standardization and oversight. This shooting at the Dallas VA will be a good test to see if the agency is taking the critical steps necessary to reform its police force.
"The realignment will be the most extensive since the creation of the police force and will fundamentally change standardization and oversight across the enterprise," said VA Secretary Robert Wilkie. "This highlights my commitment to the high standards of professionalism and transparency across the department."
According to a VA press release, the changes will include:
Implementing a police national governance body that will incorporate all department stakeholders to effectively manage and oversee policy issues.
Creating a police modernization office specifically charted to develop and implement uniformed standards and address staffing challenges.
Dividing the VA police force into four multi-state regions under the head of a regional law enforcement director. The regional director will serve as the gateway official providing strategic direction from the VA Office of Operations, Security, and Preparedness to the field operating offices.
Placing a police chief in each of the 18 Veterans Integrated Service Networks who will be under the oversight of the Office of Operations, Security, and Preparedness and will provide direct guidance of law enforcement operations and compliance.
About Dallas VA Medical Center
The Dallas VA Medical Center is part of the VA North Texas Health Care System that employes approximately 5,600 people with 1,400 community volunteers. The annual operating budget of the system is $960 million with over 800 beds for veterans.
According to VA, they "strive to provide the right type of care for best possible health outcomes with attention to needs and life goals of Veterans."
Was Excessive Force Used?
I am not a criminal attorney at this point in time.
For those of you familiar with law enforcement, I am curious to find out your thoughts on whether the Dallas VA police used excessive force in this instance.
Do we know enough to know whether VA police behaved appropriately?