Mailroom: How To Get Around The Voc Rehab Time Limit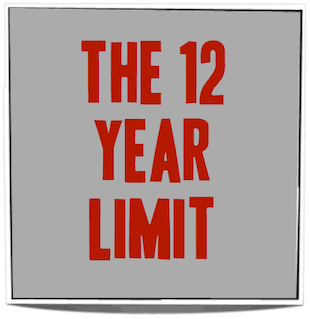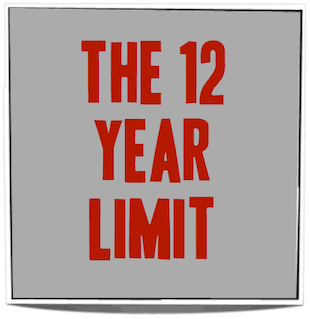 Veterans write in all the time about the 12-year time limit for VA Voc Rehab. In many situations, the 12-year limit can be a tricky roadblock.
For this post, I'll answer the below question on the 12-year time limit and ways to work around the blocks and tackles of a Voc Rehab counselor.
I will also include an explanation of when a veteran could be entitled to more than 48 months of educational benefits.
Veterans wanting additional information to check out my guide, The Voc Rehab Survival Guide.
Here's the drill: I include this for all newcomers. Each week, I take an email from a veteran that would have broad appeal to many veterans. They are usually about the GI Bill, VA Voc Rehab, or Disability Compensation.
I then analyze the benefits issue for a bit and post my input here in our weekly segment: Mailroom. Basically, I take out all the identifying information from the best emails and post them here with my answer.
If you have a burning question about your veterans benefits, sent me an email by selecting the contact tab at the top of this page. If I think your situation will be helpful for other veterans, I will repost it here.
* If you do not want me to write about your veterans benefits situation, please feel free to let me know within the email. I have no problem keeping a lid on the situation, too.
________
Letter from Veteran:
I had one follow up question. Does the 12-year Voc Rehab time limit start when you leave active duty or reserve (I.e. Individual ready reserve)? I did, however, receive my 60% disability immediately after active duty.
Please let me know. I believe my 12-year mark for Voc Rehab ends on July 31, 2014.
Thank you for your time and your help.
Letter from Benjamin Krause (me):
Great question. This is an oldie but a goodie that Voc Rehab counselors trip up veterans all the time.
There are two answers that veterans can rely on. Generally, the 12-year clock starts ticking from the later of two points:
The veteran's separation from the military, or
Whenever the veteran would have first qualified for Vocational Rehab benefits from VA.
For the veteran above, he would need to enter the Voc Rehab program within 12 years of his disability award.
This would normally be the answer – you must use it within 12 years of the disability award. However, let's remember the adage, "Ask and you shall receive."
Many times, veterans have higher disability ratings that allow the counselor to have a lot of leeway. When the rating is higher, the veteran could have a Serious Employment Handicap (SEH). If the veteran has an SEH, the rules no longer apply an immediate bar.
Here is what I mean. The veteran who wrote in above would likely have an SEH because of his 60% disability rating. This waives two things.
First, it likely waives the 12-year time limit. Many Vietnam era veterans are entitled to VA Vocational Rehabilitation for that reason. Beyond this, a veteran could be entitled to benefits a second time, if a veteran's disability rating increases.
Second, it also allows the veteran to receive more than 48 months of educational benefits if the counselor decides it is necessary.
The moral to this letter is that Voc Rehab counselors are able to do a lot of things with the program. The reason for this is because the regulations are extremely vague.
Unfortunately, this knife cuts both ways. Because the regulations are vague, veterans have a tough time knowing what the rules actually are. Sometimes, anti-veteran counselors will use the rules to withhold benefits.
For that reason, all veterans must be educated about the process and the rules.
Your first stop should be 38 CFR Part 21, Subpart A. There are numerous other posts on this website on the subject.
If you want my take on the process, soup to nuts, you can always check out my Voc Rehab guide, too.