S. 832: Tell Congress To Support AO Children With Spina Bifida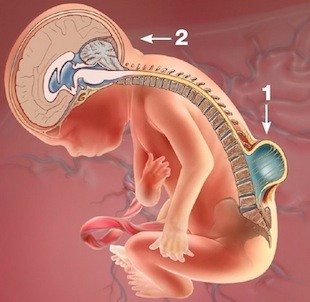 INDIANA – Vietnam Veterans have another shot at getting health care for their children with spina bifida.
Senator Joe Donnelly (D-IN) just proposed a bill that would force the VA to take action, S. 832. This bill requires the VA to provide care… or else.
For years, VA evaded the purpose and intent of Congress by neglecting their duty to help some veterans' children born with certain birth defects. Specifically, VA is required to provide comprehensive health care to children born with spina bifida.
But like most things, the fight got ugly over the past five years for veterans trying to access the care for their children. Predictably, VA fought like hell to avoid providing the benefits.
Finally, the Senate got fed up and took action through Senator Donnelly's bill, S. 832.
His solution is to require the VA to provide case management services and to provide the results to Senate. At little to no cost, this legislation will force VA to provide the care it's supposed to provide.
We need your help by sending Congress a letter of support. It doesn't need to be much. Just a quick letter like this:
"VA must provide care for these children. The law requires it, and it is the duty of this country to clean up the mess it created through Vietnam and through producing Agent Orange. These children did not ask to be born with birth defects like spina bifida. Our country will forever owe their parents a debt, and it can start making good on that by taking care of these children."
Now, take action by sending your note to Congress below.
Here is the language of S. 832:
S. 832: A bill to require the Secretary of Veterans Affairs to carry out pilot programs on furnishing case management services and assisted living to children of Vietnam veterans and certain Korea service veterans born with spina bifida and children of women Vietnam veterans born with certain birth defects, and for other purposes.
Image Attribution
I would like to thank The Children's Hospital of Philadelphia for allowing us to use the above copyrighted illustration of a fetus with spina bifida: