Mailroom: Using Vocational Rehabilitation For A 4-Year Degree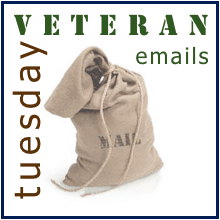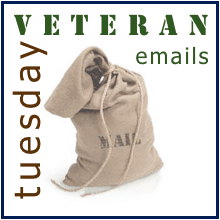 One veteran's spouse writes in about the program. Her husband got an associates but is unable to find substantive employment. Can VA Voc Rehab help?
Here's the drill: Each week, I take an email from a veteran that would have broad appeal to many veterans. They are usually about the GI Bill, VA Voc Rehab, or Disability Compensation.
I then analyze the benefits issue for a bit and post my input here in our weekly segment: Mailroom. Basically, I take out all the identifying information from the best emails and post them here with my answer.
If you have a burning question about your veterans benefits, sent me an email by selecting the contact tab at the top of this page. If I think your situation will be helpful for other veterans, I will repost it here.
* If you do not want me to write about your veterans benefits situation, please feel free to let me know within the email. I have no problem keeping a lid on the situation, too.
From the Veteran:
My husband used his Voc Rehab to get an associates degree in Criminal Justice and is still having a hard time finding a good paying job that allows advancement. He wants to go back to school and use Voc Rehab to get his Bachelors. Can this be done?
Also, he has hearing problems due to inadequate hearing protection. Are there options for adequate health care on this issue?
Thanks for your help.
From Benjamin Krause (me):
Hi and thanks for writing in.
To your first question, VA Vocational Rehabilitation and Employment can pay for additional schooling in some situations.
Here, I'd say that your husband would need to show two things. First, he would need to show that his disability impacts his ability to hold and maintain substantive employment.
Substantive employment means more than mere having a job. It means having a career that fits your aptitudes, abilities, and interests.
Your husband has training in Criminal Justice at the associates degree level. This may mean he can find work as either a police officer or a security guard, at least sometimes. However, there are limited levels of promotion for someone with this level of training.
Within white-collar type jobs, a person with training in this field would likely need at least a masters degree in a related field to be considered substantively employed.
Here's the deal. A person with a business degree at the undergrad level can readily find a job. They usually have requisite skills in accounting and finance to run ledgers and maintain a business at a basic level. However, at the associates level, they will struggle.
Associates vs Advanced Degree Types
Here is some information via an argument that your husband could use if denied access to additional educational opportunities via VA Voc Rehab.
Most people with associates degrees are not usually entrusted with more "white collar" type jobs. As previously stated, people in this field need at least a masters degree to find jobs with the same level of responsibility as business degree students.
This is my opinion, but a person with a BA in business will probably be deemed to have the same level of acuity as a person with a MA in criminal justice. However, a veteran with a mere associates degree in any profession could have a hard time competing in the current weak job market.
So, the information I just stated is intended to help your husband debate with VA Voc Rehab about funding at least a bachelors degree in the event that he is having a hard time holding a job that is stable and within his interest level.
Ultimately, it depends on his specific circumstances. If he has a hard time working with the VA Counselor, he should speak with a veteran service officer or a veterans lawyer.
If he is fortunate, the VA Vocational Rehab Counselor will not give him a hard time about seeking additional education. The big point however, is to not focus on his ability or lack of ability for advancement. The big focus should be on his ability to find substantive employment.
Here, I am setting out two different kinds of terms. One will result in some counselors denying the veteran. The latter, "substantive employment", could result in the counselor being more helpful. Sometimes, focusing on the right descriptive words to explain the same situation can make all the difference.
Tinnitus – The No Win Disability
As to your second question about hearing problems, it sounds like your husband is dealing with tinnitus.
This is one of the hardest fought over disabilities. Meanwhile, it is the least likely to receive an award. Even if there is an award, the amount of the disability is small. You might be lucky enough to get a 10% award.
My point in saying this is that I would not lose sleep over this one. Read what the regs say in 38 CFR Part 4 and line it up with your husband's symptoms. If they do not fit what the regs require, you will not see a return on your emotional investment in fighting for an award that you feel is fair.
Send me a note if you have any further questions.