MMQB – My Theory: Why Do Veterans Get Pushed Around?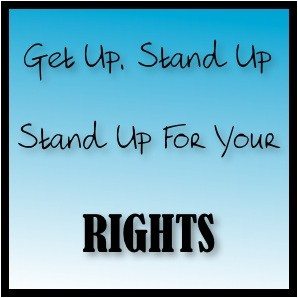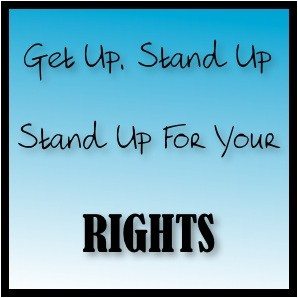 Hi and welcome to another week of the Monday Morning Quarterback. I hope you're sitting back and sucking down some great coffee.
This is the column where I let my hair down (as opposed to falling out) and write in the most informal way possible – like how I'd explain things to someone next to me on a bar stool.
Every week, it seems like there is some new revelation about our government moving in interesting directions.
Most recently, President Obama agreed to cutting more social welfare programs. Don't think for one second that your benefits are safe from the chopping block.
Historically, the people who sacrifice the most are also asked to sacrifice a second time when Uncle Sam fails to balance his checkbook.
Here's what we are going to cover for this week's MMQB:
Congress has some good bills coming up that could actually help veterans
Statistics for VA Voc Rehab are worse after 12 months
Veterans take action to email Congress
Upcoming Veterans Committee Hearings:
(TBD).  The Senate Committee on Veterans' Affairs will hold a hearing on the Fiscal Year 2014 budget for the Department of Veterans Affairs. 10:00 A.M.; 418 Russell
April 10, 2013.  The House Committee on Veterans' Affairs, Subcommittee on Disability Assistance and Memorial Affairs, will conduct a hearing entitled "Sustaining the Sacred Trust: An Update on our National Cemeteries." 2:30 P.M.; 334 Cannon
April 10, 2013.  The House Committee on Veterans Affairs, Subcommittee on Economic Opportunity is expected to hold a legislative hearing on Educational Benefits and other purposes. 10:00 A.M.; 334 Cannon
Veterans Legislative Bills up for discussion:
H.R. 844 VetSuccess Enhancement Act (Rep. Mark Takano (CA))
H.R. 357 GI Tuition and Fairness Act (Rep. Jeff Miller (FL))
H.R. 631 Servicemembers' Choice in transition Act of 2013 (Rep. Bill Flores (TX))
H.R. 562 VRAP Extension Act of 2013 (Rep. Jeff Miller (FL))
H.R. 1305 Eligibility under the Homeless Veterans Reintegration Program
VA Statistics This Week:
Vocational Rehabilitation Number Get Worse
I ran the number today for Chapter 31 Voc Rehab, and it looks like the program is getting worse. In fact, in the past year, the program online improved in one category, Fiscal Accuracy.
Fiscal Accuracy means that VA has increased its ability to micromanage disbursement of stipends and payment to vendors for supplies to veterans. Otherwise, all other numbers are showing the VA has not made improvements over the past year.
At this rate, I do question whether or not the goals set for the program are realistic.
| | | | |
| --- | --- | --- | --- |
| VR&E Categories | 2013 | 2012 | Goal |
| Rehabilitation Rate | 78.0% | 78.7% | 90.0% |
| Serious Employment Handicap Rehab Rate | 76.5% | 78.2% | 82.0% |
| Outcome Accuracy | 97.5% | 97.4% | 98.0% |
| Average Days to Make Entitlement Decision | 44.9 | 45.7 | 30.0 |
| Fiscal Accuracy | 90.1% | 82.1% | 98.0% |
| Employment Rehabilitation Rate | 74.9% | 75.5% | 85.0% |
| Avg Days Evaluation and Planning Status | 107.0 | 97.0 | 60.0 |
Why Do Veterans Get Pushed Around?
Veterans get pushed around because we are told to rely on government and veteran organization to get us our benefits.
The answer is that simple.
The military teaches us that there will always be people taking care of the daily grind issues. Whether it's food, legal issues, employment, the military member is taken care of.
However, the second you take off that uniform, we seem to expect nothing to change. I know I didn't. I thought I could trust VA adjudicators, veteran organization and the like to just take care of it.
In my situation, I dumped my stack of medical records on both and expected a miracle without realizing it. On my first claim, I wrote, "The documentation is in my file." I obviously thought they would read through the file with a fine tooth come. Not so.
What resulted was that I had to fight with the VA for 10 years to sort through the mess that was my disability claim. I eventually won, but it took 10 years and a legal education to get there. Most of you are not so lucky.
So, this is my synopsis this week.
The reason veterans get pushed around is because we are deceived into participating in a dependency culture.
Instead, I suggest taking the bull by the horns. If a job is worth doing, it's worth doing right the first time. No one will care more about your claim than you.
Learn the laws yourself. Keep track of your own file. This holds true whether you use a veteran organization or a lawyer or go at it pro se.
Rely on no one.
When It Comes To Politics, Do Something
Many veterans complain about how the government does not listen.
However, when they do have an opportunity to take action, they do not do so.
Here are two subjects I hope you can support. You can support these issues by sending letters to Congress via our email widget below.
Two matters are of importance right now, and it would be great if you would lend your support to these matters.
First, please send Congress an email in support of benefits for children born with spina bifida. The VA is legally supposed to provide comprehensive health care for these kids, but they do not. These kids lack the essential health care they need despite the fact that their conditions were caused by our chemical experiments on their biological parents in Vietnam via Agent Orange.
Second, please email support for a bill set to extend Vocational Rehabilitation to veterans beyond 12 years to 17 years. This is a great move for disabled veterans, especially in light of the currently week economy.
Top Veterans Related Tweets
Select any of the tweets to be redirected to the related news page.