MMQB: VA OIG Insider Confirms Suspicions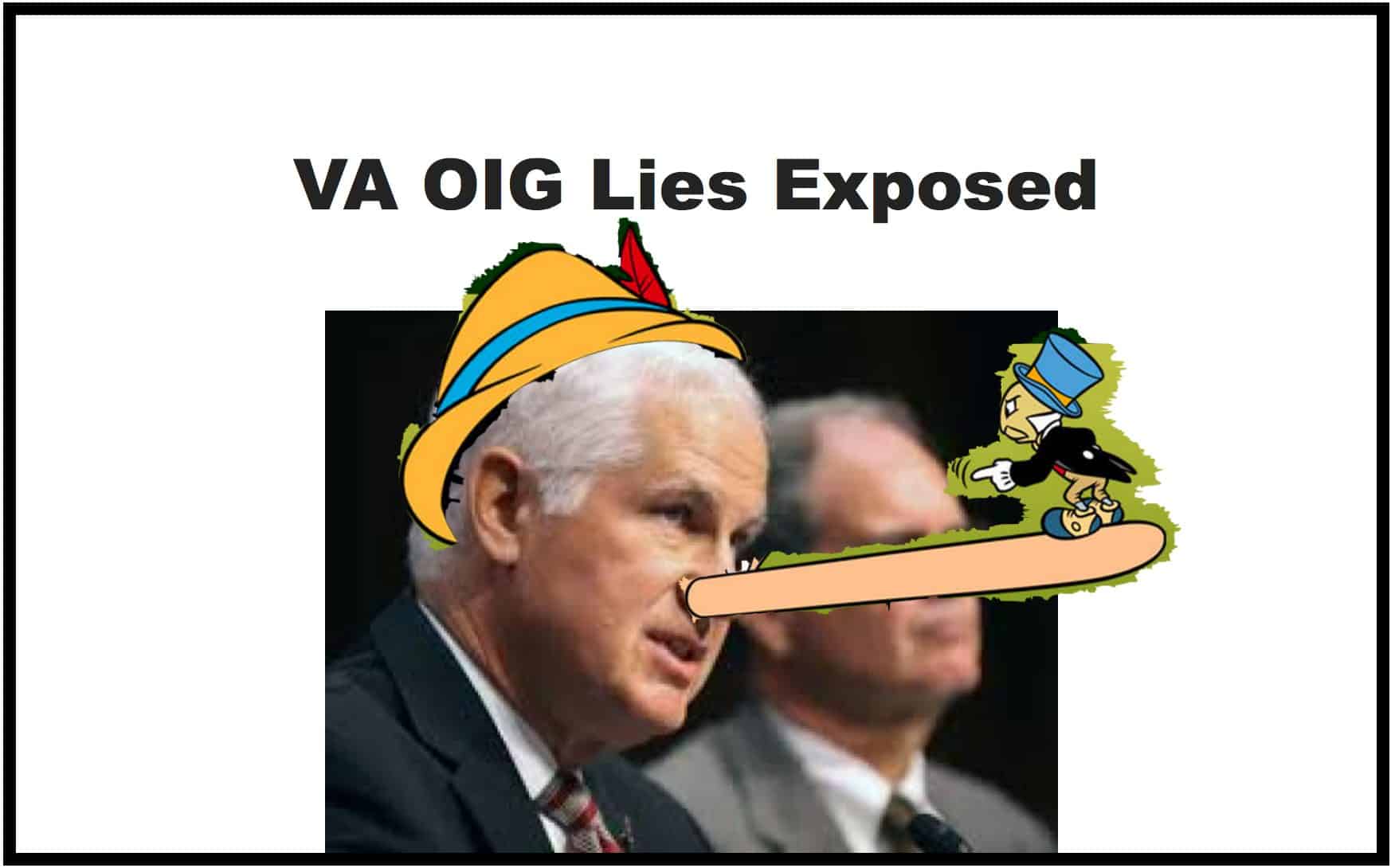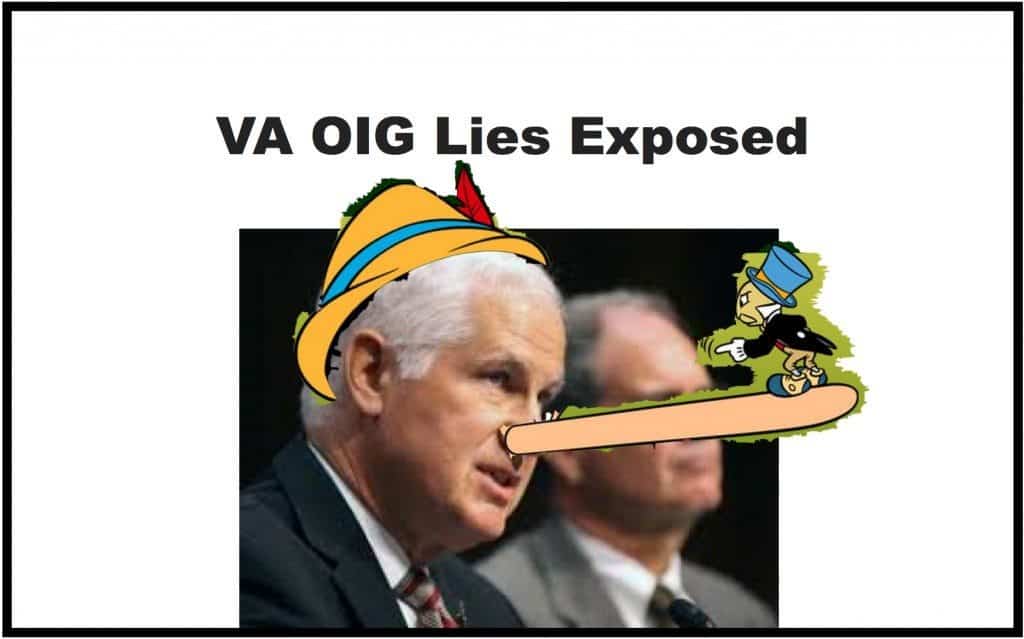 A VA OIG whistleblower just helped CBS confirm suspected manipulations and a staggering much higher death numbers – 293 deaths instead of just 40 were linked to wait list. The past two weeks have seen a blitz of bad press against VA OIG because the supposed agency watchdog allowed VA central to manipulate its final report.
Can you believe the audacity of VA to lie and mislead the American public about the evidence and investigation criteria in light of the mounting evidence? The actual numbers of deaths linked to the cover up is 7 times more than the 40 initially alleged.
CBS uncovered new inside details from a VA OIG whistleblower that confirmed what we all suspected – VA OIG did allow VA Central to manipulate the language of its Phoenix VA final report prior to releasing it publicly.
We will cover this and more in this edition of Monday Morning Quarterback.
Hi, I am your host, Benjamin Krause, founder of DisabledVeterans.org, the number one resources for unadulterated VA news and benefits information veterans across the country rely on.
This MMQB will focus on where we are currently at with respect to the media manipulation move that resulted when VA OIG let VA Central manipulate key language in its final report.
Here is what we will specifically cover:
VA OIG whistleblower spills the beans
Death calculations from Dr. Foote
Impact of OIG manipulation on Phoenix VA media
Last week's House Committee hearing
Upcoming hearings
VA OIG WHISTLEBLOWER SPILLS BEANS
CBS reporter Wyatt Andrews uncovered the reality behind the misleading language used in the final report; that VA OIG was "unable to conclusively assert" that the wait times caused the deaths.
The VA OIG whistleblower confirmed suspicions that VA watered down the language of the report to avoid further public outcry:
"The organization was worried that the report was going to damn the organization. And therefore it was important for them to introduce language that softened that blow."
The CBS investigation uncovered that 293 veteran deaths were connected to the wait list, which is a substantially larger number that previously expected.
Watch It: https://www.cbsnews.com/videos/veterans-hospital-scandal-whistleblower-says-inspector-generals-report-goes-too-easy-on-va/
DR. FOOTE'S PHOENIX DEATH CALCULATIONS
"44 on the Secret non-reporting Electronic Waiting list 39 from the Schedule an Appointment with Primary Care Consults 41 Backlog never completed 12 expired on AW Backlog 17 House Veterans Affairs Committee 28 on the New Enrollee Appointment Request List 21 OIG Hotline calls 8 Media reports 74 suicides 4 Urology 3 Helpline 1 paper wait list 1 institutional disclosure _____________ 293 Total deaths

"My original allegation was that up to 40 Veterans may have died while waiting for care at the Phoenix VA. The two sources that we were looking at were the Secret non-reporting Electronic Waiting List and the Schedule an Appointment with Primary Care Consults. As you can see from the above, the actual number from those two sources was 83, more than double my original estimate and nowhere close to the 293 total deaths. Primarily, it appears from the report that reviews were done on the VA's Electronic Health Records. One can imagine that it would be very difficult to determine what actually happened on patients trying to get into the system who died prior to being seen."
IMPACT OF OIG MANIPULATION ON PHOENIX VA MEDIA
Few people realize exactly what VA is doing when it manipulates and misleads veterans about how it is not killing us. Sadly, when VA OIG allowed central office to mislead the American public at the expense of veterans and the truth.
Here are a couple headlines that resulted from VA's antics:
Are we really to expect the misleading statements were a mere accident or more of a calculated response to protect the ass of the agency's employees? The majority of papers that ran with the headline are considered left leaning, pro-government union.
In this instance, VA clearly was not only trying to cover its butt but the manipulations also undermine the credibility of veterans and veteran advocates who raised hell after the scandal broke.
The American public, with its 8 second attention span, will go back to thinking VA is doing a great job and believing veterans are whiners.
We need to stay sharp on media manipulations, because
LAST WEEK'S HOUISE COMMITTEE HEARING
Here is a clip from last week's VA OIG hearing that typifies the problems.
Following the hearing, Rep. Miller stated,
"The confirmation from IG officials today that delays in VA medical care contributed to the deaths of Phoenix-area veterans and IG officials' admission that they couldn't rule out the possibility that delays caused deaths changes the entire bottom line of the IG's Phoenix report. Absent these qualifying statements, the OIG's previous assertions that it could not 'conclusively assert' that delays caused deaths are completely misleading. It's absolutely inexplicable and outrageous that the IG's Phoenix report failed to clearly make these distinctions. While I am pleased IG officials finally cleared up these glaring inconsistencies, I regret that they only did so several weeks after the release of the Phoenix report and after hours of intense questioning. Getting the whole story out of inspectors general should not be this difficult."
UPCOMING HEARINGS
Oct 3 | 11:00 AM