Obama Blows Off Disabled Veterans Memorial Ceremony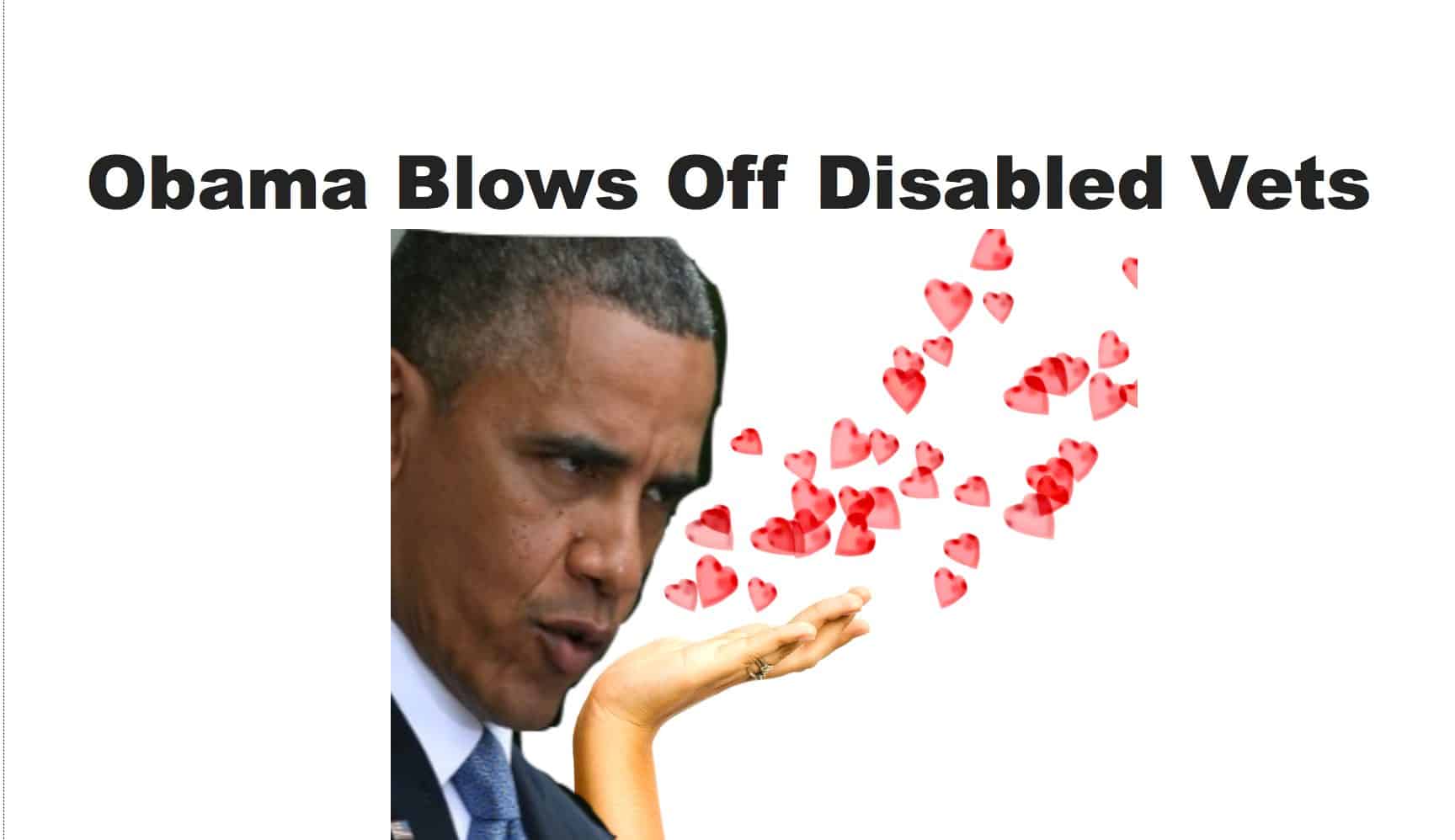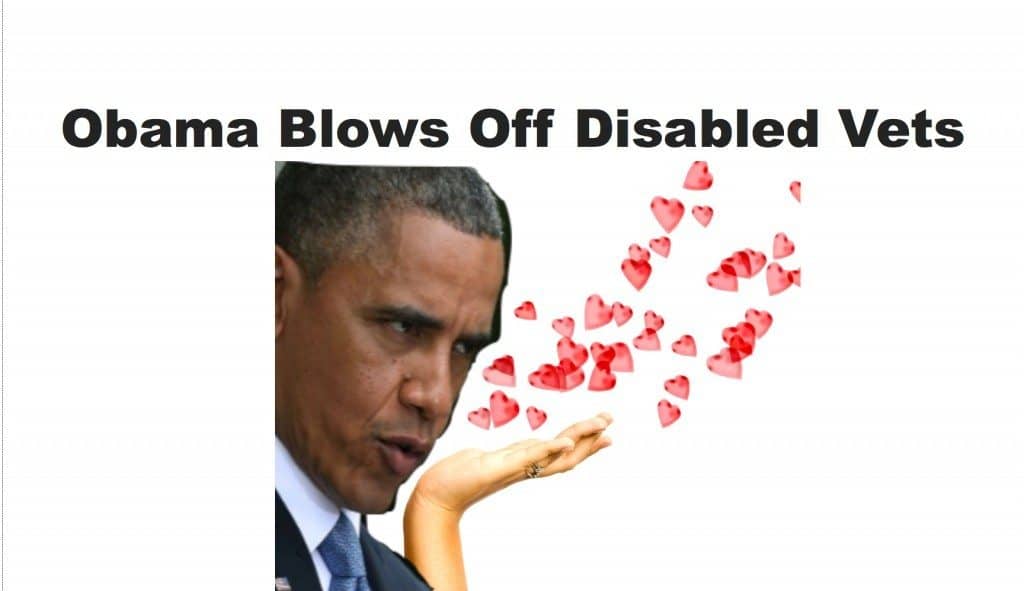 President Obama has apparently blown off attending the opening ceremony for yet another disabled veterans memorial. The American Veterans Disabled for Life Memorial (AVDLM) is the victim of his current callous approach to this nation's heroes.
The dedication ceremony is set for October 5, 2014, and promises to be yet another opportunity for President Obama to thumb his nose at American veterans and the tenants important to most American values.
Sources indicate this declination makes President Obama the first president to decline such a formal opening. He has further declined to attend numerous other opportunities to present any kind of allegiance to veteran in the same way as previous presidents.
According to the Breitbart article on the matter:
Organizers of the event were caught off guard when informed by the White House of the president's decision this week and are hoping to receive an explanation from the White House as to why Obama will not be attending the ceremony, according to the source, who is involved with the memorial and was informed of the decision this week.

U.S. presidents have historically been on hand during dedication ceremonies for major memorials in D.C., including the Air Force memorial, the World War II memorial, the Vietnam War memorial, the Korean War memorial, and the Martin Luther King Jr. Memorial, which Obama attended and spoke at.

The White House declined to comment when asked by the Washington Free Beacon to confirm if Obama would be unavailable to attend the ceremony.

"It's disappointing that the president is unable to celebrate the dedication of this historic memorial with the heroes that it honors—our nation's disabled veterans," said the source.
Read More: https://www.breitbart.com/InstaBlog/2014/09/21/Obama-Declines-Invitation-to-Attend-Memorial-Dedication-for-Disabled-Veterans