Veterans Affairs Illegal Hire Of Bankrupt Brain Surgeon Linked To Veteran Death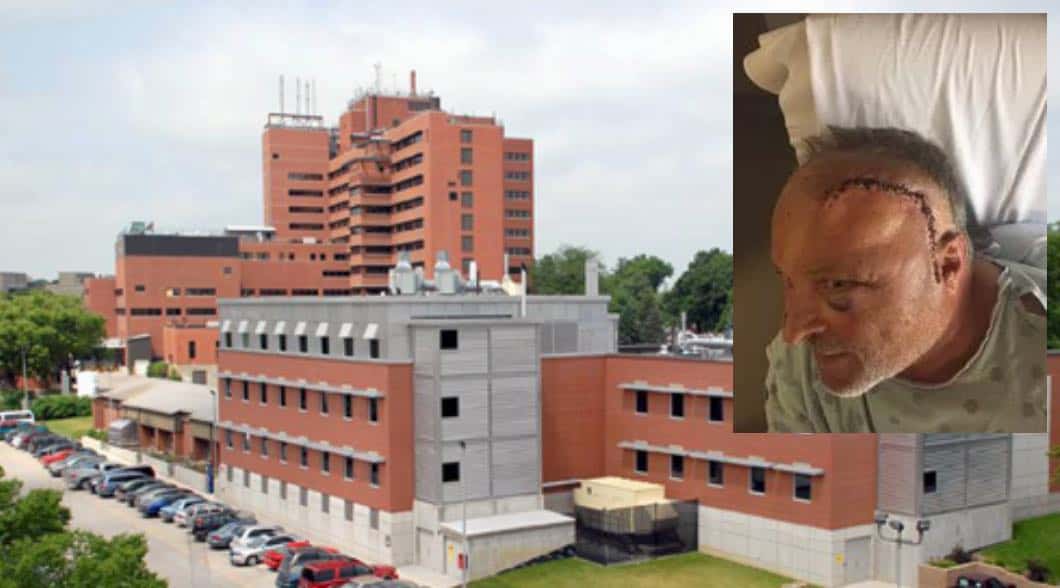 Iowa City VA – An illegal hire of a bankrupt surgeon by the Department of Veterans Affairs is linked to at least one veteran death and multiple injuries to other patients.
A USA Today investigation revealed negligent VA hiring of bad doctors with long malpractice and disciplinary histories resulted in a veteran death.
Often times, the negligent hiring results in veterans being injured or killed from malpractice that may have been avoided if the veteran was allowed to seek non-VA care.
The most disheartening examples published in the investigation were those of a neurosurgeon, John Schneider, with a dozen malpractice claims that left patients maimed, paralyzed or dead.
Negligent VA Hiring Of Bad Doctors
According to USA Today:
He was accused of costing one patient bladder and bowel control after placing spinal screws incorrectly, he allegedly left another paralyzed from the waist down after placing a device improperly in his spinal canal. The state of Wyoming revoked his medical license after another surgical patient died.
Earlier this year, Dr. Schneider applied for a job at Iowa City VA. He informed the agency of his multiple problems and loss of a license. Dr. Schneider was hired at a salary of $385,000 despite his poor history of caring for patients.
After being hired by Iowa City VA, veterans experienced problems with his care including death and injury.
Shortly after he was hired, one of his brain surgery patients died after Dr. Schneider performed three additional surgeries in one month due to complications from the first. Veteran Richard Hopkins died of an infection August 23.
During its investigation, USA Today identified 15 malpractice complaints. Four were settled and two were dropped by plaintiffs. Six others were deemed valid by a trustee after Schneider filed bankruptcy in 2014 based on court records.
RELATED: Veteran With Mental Health Crisis Sets Self On Fire, Dies
Dr. John Schneider Arrested, Bankrupt Surgeon
Dr. Schneider was arrested in September, not for killing veterans, but for lying and trying to conceal assets in his bankruptcy case. While he was away, he did not tell his VA bosses what happened, resulting in patients showing up for surgery without a surgeon.
When he returned to work later that month, he told his bosses about the criminal arrest and was allowed to continue working for VA.
Illegal VA Hiring Practice, Death Results
After USA Today exposed an earlier scandal of the questionable practices and covering up of bad doctors, VA officials concluded Dr. Schneider's hiring was illegal. Federal law prohibits an agency from hiring a doctor whose license has been revoked.
Apparently, a VA human resources agent was confused by Dr. Schneider having a second license that was valid in a different state, Montana.
This news makes it likely all veterans injured or killed by Dr. Schneider since his negligent hiring by VA may have a claim against the agency for both malpractice and negligent hiring practices.
RELATED: New Law Will Force VA To Report Bad Doctors
Sexed-Up Psychiatrist
Muskogee VA hired psychiatrist Stephen Greer despite knowing he was previously disciplined for sexual misconduct. Right after being hired, Dr. Greer engaged in an unlawful sexual relationship with a VA patient. Dr. Greer went on to tamper with a witness and pled guilty to witness tampering.
Psycho Psychologist
Lafayette VA hired a psychologist with numerous felony convictions on the application. After being hired, the psychologist was later fired for being a "direct threat to others, (and) to the Department's mission." He was then fired. There, VA chose not to perform a criminal background check until after they hired him. The background check showed eight arrests including burglary, dealing drugs, and reckless driving resulting in death.
Candyman Psychiatrist
Most readers are familiar with the Tomah VA hire of candyman psychiatrist David Houlihan. Dr. Houlihan was ultimately terminated by VA after his prescriptive practices were linked to a massive opioid epidemic and death of at least one veteran. The psychiatrist was previously disciplined by the Iowa Board of Medicine for taking medication home and for maintaining an inappropriate relationship with a patient.
These were just a few examples USA Today listed in its report released yesterday.
USA Today Bad Doctors Investigations
This report comes on the heels of a GAO investigation and House Committee on Veterans Affairs hearing into VA intentionally covering up for bad doctors and nurses by failing to report adverse incidents and malpractice to the national reporting board.
These actions were taken after USA Today Donovan Slack exposed a number of problems including hiring bad doctors and hiring back previously terminated leaders accused of misconduct but now employed back at VA.
Source: https://www.usatoday.com/story/news/politics/2017/12/03/usa-today-investigation-va-knowingly-hires-doctors-past-malpractice-claims-discipline-poor-care/909170001/