New Jersey Initiates Comprehensive Overhaul of Troubled Veterans Homes Following DOJ Investigation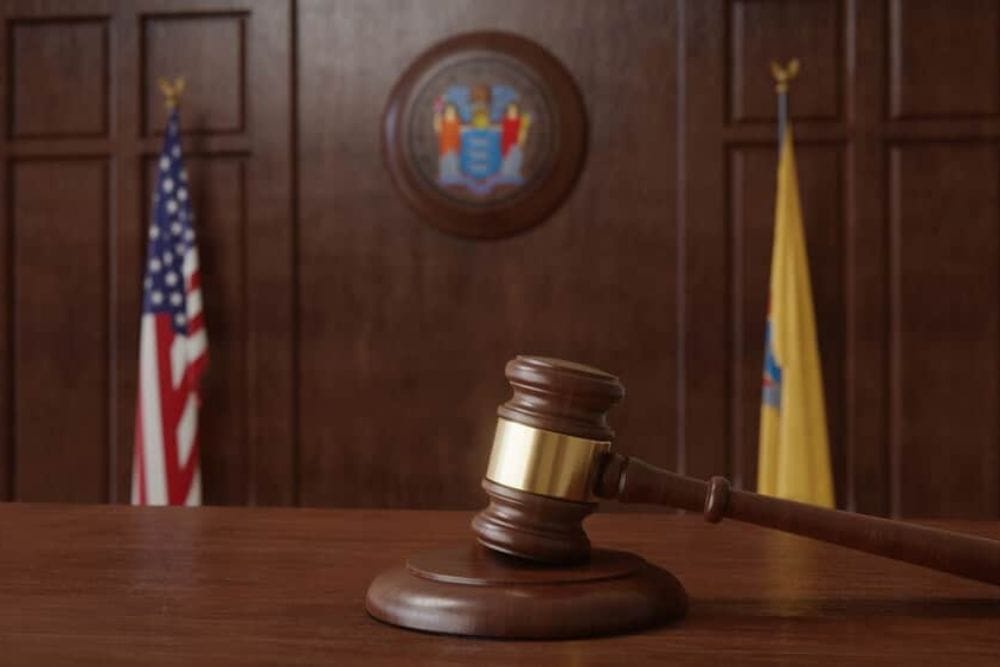 New Jersey Governor Phil Murphy and state Democratic lawmakers have unveiled a groundbreaking proposal aimed at addressing long-standing issues plaguing state-run veterans homes. This plan comes in response to a scathing report from the Department of Justice (DOJ) that exposed severe shortcomings in the quality of care provided in these facilities, violations of residents' constitutional rights, and a devastatingly high death toll during the COVID-19 pandemic. Here, we delve into the details of this proposal, its potential impact, and the road ahead.
Subscribe to our weekly newsletter and stay up to date.
Moving Veterans Homes to a New Cabinet-Level Agency
Governor Murphy announced a "conceptual agreement" to shift the oversight of state-run veterans homes from the Department of Military and Veterans Affairs (DMAVA) to a new cabinet-level agency. This move is significant, as it aims to separate military and veterans affairs, fulfilling a promise Murphy made during his initial run for office. The proposal gained momentum due to the glaring issues exposed during the pandemic.
Federal Oversight
As part of this overhaul, Governor Murphy and lawmakers anticipate the appointment of a federal monitor to oversee improvements in the veterans homes. This additional layer of supervision underscores the commitment to address the deep-rooted problems these facilities have faced.
Key Lawmakers Supporting the Proposal
The announcement came in collaboration with influential Democratic senators, including Joe Vitale, Joe Cryan, Pat Diegnan, and Joe Lagana. Their joint statement emphasized the need for comprehensive reform, focusing on adequately paid staff, upgraded infrastructure, improved communication, and adherence to best practices.
Pandemic Impact and DOJ Findings
During the pandemic, over 200 residents and staff members tragically lost their lives in New Jersey's three state-run veterans homes. Federal investigators believe the actual death toll could be even higher. The DOJ's scathing report revealed that the homes in Menlo Park and Paramus were ill-prepared for the pandemic, leading to preventable deaths. Inadequate infection control measures and subpar medical care were identified as contributing factors.
Expanded Scope of the New Agency
The proposed cabinet-level agency won't be limited to veterans homes alone. According to Senator Vitale, it will encompass "all the services veterans are entitled to once they leave the military." This broader mandate reflects a commitment to comprehensive care for veterans beyond residential facilities.
Timeline and No Privatization
It's important to note that the restructuring proposal won't be completed during the "lame duck session" following the November election, as such a significant transformation requires careful planning and allocation of resources. Senator Vitale assured that there are no plans to privatize any aspect of veterans services as part of this agreement.
Veterans Advocate Position
In addition to restructuring, the agreement calls for the creation of a new position, the "patient advocate," tasked with investigating complaints. This role will complement existing positions such as the patient advocate and the long-term care ombudsman, further enhancing oversight and accountability.
Comparison to Child Welfare Reforms
Senator Vitale drew parallels between this restructuring and the separation of child welfare services from the New Jersey Department of Human Services in the early 2000s, following scandals within the child welfare program. This separation ultimately led to significant improvements in child welfare services, turning the department into a national model.
Compensation to Families
The state has already paid approximately $68 million to families who lost loved ones in veterans homes during the pandemic. However, it's essential to note that these settlements did not entail an admission of wrongdoing by the state.
Political Support
Senate President Nick Scutari has expressed support for these reform efforts, commending progress toward effective changes. As for Assembly Speaker Craig Coughlin, no immediate response has been provided regarding his stance on the governor's office's agreement to move veterans homes out of DMAVA.
The proposed overhaul of New Jersey's veterans homes represents a significant step towards rectifying long-standing issues and providing better care for the state's veterans. With the support of key lawmakers and federal oversight, this initiative aims to ensure that the rights and well-being of veterans are prioritized in the years to come.