Nobody Panic, But VA Just Bought Up $2 Million Worth Of Riot Gear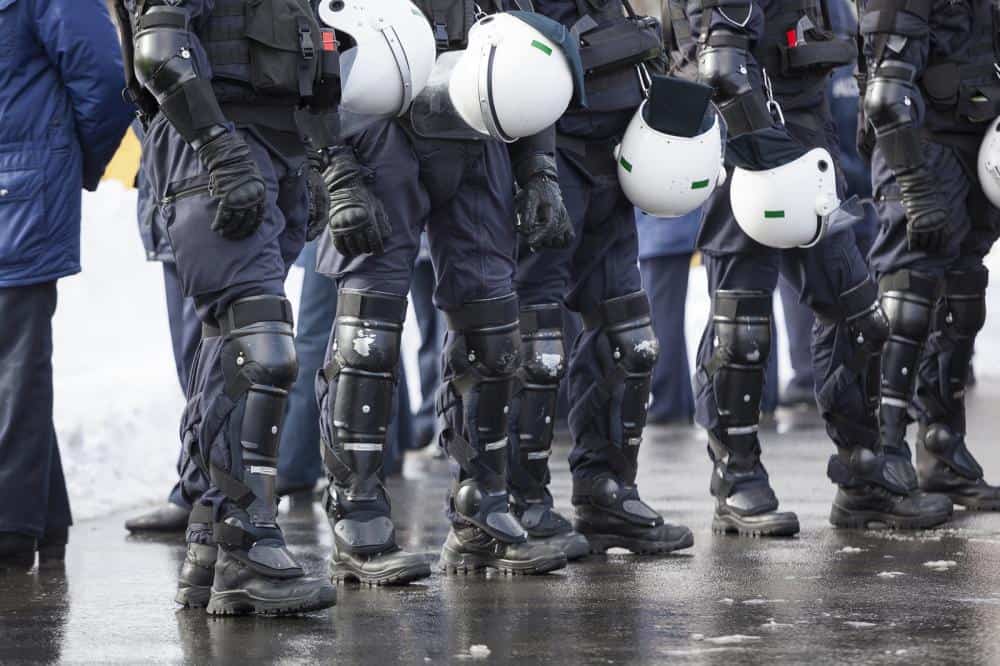 With rumors of an impending government shutdown swirling, VA suddenly hauled off and bought a sweet stash of riot gear. They bought the gear quietly, without trying to kick up a fuss.
But of course, everything is fine. Wink wink, nudge nudge.
What, you might ask, qualifies as "riot gear"?
How about riot helmets, defender shields (the tall clear plastic ones), body armor armored mobile shields, Kevlar blankets, tactical gear, crowd control equipment and a "milo return fire cannon system"? Is that enough riot gear or what?
Why did they do this? Do they anticipate massive riots? Possibly. We all know the devastating effect that shutdowns have on recipients of veterans' disability benefits. Those of us who are healthy enough to protest in public in the first place, have often done so in the face of government shutdown.
A week without those benefits, let alone a month, would pose a huge threat to our quality of life. Maybe VA knows something about the shutdown rumors that the rest of us are still in the dark about.
To be sure, over 40 federal agencies need various amounts of riot gear for purposes of law enforcement. Some of these are agencies you might not normally consider as needing that.
The Department of Education, for example, employs a handful of armed truant officers. The IRS suits up for particularly high-profile evaders. The Smithsonian has valuable, even priceless exhibits that are constantly accompanied by decked-out governmental agents as guards. Crazy stuff.
But $2 million in riot gear is so much. Typically when such agencies stock up on riot gear, it might be $30,000 here, a couple hundred thousand there. Not small dollar amounts, but nowhere close to $2 million.
What should we, as concerned citizens and veterans, take away from this development? For now, perhaps extra wariness of the government's flaring disagreements is warranted.
Sure, we often debate pretty heatedly about the way VA spends our hard-earned taxpayer money, and so do our reps on the Hill. At the end of the day, though, we can agree that the government needs to stay up and running. People need their benefits. Schools and law enforcement need their funds. We like having access to national parks, etc.
For VA in particular to have gone so far overboard with the riot gear… they really believe we are about to be furious with them. How about we all keep our ears to the ground in anticipation of some serious SNAFU?
Sound off in the comments below about your own ideas. What kind of game is afoot with VA this time? We always appreciate hearing from you.
Source: https://www.timesgazette.com/opinion/30903/be-wary-of-federal-government