New VA Gaming Strategies Memo is Potential Roadmap to Sue VA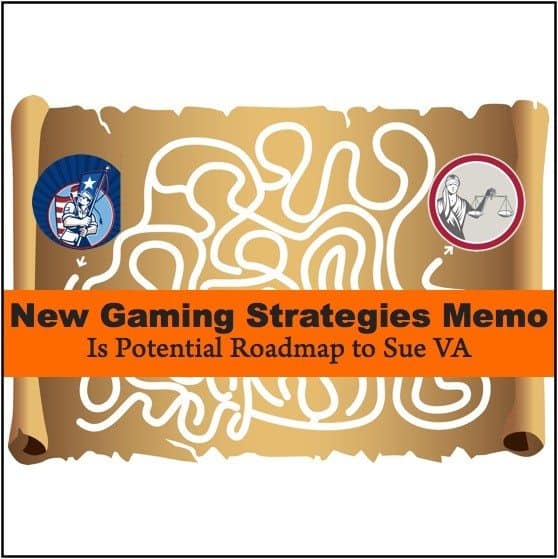 The new Veterans Affairs memo the American Legion published last week is hugely valuable for Federal Tort Claims Act litigants. It serves as a potential roadmap to sue VA for delays in care related to wait list manipulations.
Let me explain the roadmap metaphor here to connect the dots on this one.
The memo contains specific details of the "gaming strategies" VA employees uses to scam veterans out of appointments. It could provide Veterans Law attorneys with a roadmap on how VA employees were failing to treat veterans in a timely manner. Any attorney worth their salt will be able to reverse engineer the conduct highlighted in the memo with the harm suffered by their client. Major bodies of law, like the Federal Tort Claims Act (FTCA), will be implicated. The memo could help your attorney connect the dots between your harm and actions taken by VA employees, like a roadmap.
FTCA was created by Congress. It provides a limited waiver to the immunity of the sovereign by allowing people to sue the federal government under a limited set of circumstances. It allows people to sue in circumstances where a private individual would be liable if they committed the same act. It would include medical malpractice and other forms of negligence.
Now that I have covered the metaphor, here is why the memo was shocking.
The American Legion reports that a Department of Veterans Affairs memorandum written four years ago warned that "inappropriate scheduling practices" were being used at some VA medical facilities "in order to improve scores on assorted access measures."
The VA memo, dated April 26, 2010, was written by William Schoenhard, who then served as VA's deputy under secretary for health operations and management. The nine-page memo lists several specific scheduling practices to avoid, called "gaming strategies".
Legion's VA memo is significant for two reasons.
First, the memo is significant because it details how VA employees were gaming the system and states that VA management did know. As previously mentioned, this is of importance to veterans and their attorneys suing VA for harm under the FTCA for negligence. An FTCA attorney could use it as a roadmap or guide to understanding potential strategies VA used that could have harmed a veteran through delayed care.
The most damning VA method was canceling appointments if the veteran was not 15 minutes earlier. "Patients are informed that is is medical center policy that they much check in early and if they fail to do so, it is in the medical center's right to cancel that appointment." This is clearly a policy created by an people who believe VA is there to serve its employees and not the veterans needing care. The memo concluded, "This is not patient centered care."
Veterans may be harmed by not receiving timely care. If that failure resulted in harm, a person may have grounds for a negligence claim against VA. For example, under FTCA, you could look at "Delay in Treatment", "Failure to conform with Regulation, Statute or Rule", or "Improper Management".
Second, the memo is also significant because it illustrates that no matter how many new policies come out, that bureaucrats will always figure out ways around the system to reach incentive bonuses. So long as incentive bonuses exist in the federal government in their current form, we will always have bureaucrats gaming the system.
On this subject, the memo states,
"Please be cautioned that since 2008, additional new or modified gaming strategies may have emerged, so do not consider this list a full description of all current possibilities of inappropriate scheduling practices that need to be addressed. These practices will not be tolerated."
In its article on the memo, the Legion missed the mark a little. The veteran organization intended the memo to merely highlight the date VA knew about the problem and eluded to the problem's scope as support in its article, VA memo warned of 'gaming strategies'. Again, this memo is awesome for showing the scope of the problem, but not as an initial indicate of when the problem started.
Before Legion published the memo, we already knew that VA was aware of the problem here on DisabledVeterans.org for a decade. Last week, I covered the issue twice with memos from 2008 and later with a memo from 2002 (check out, Is fixing the VA Wait List like boxing a Glacier?). We know VA has struggled with this issue as early as 2002, according to page 1 of the VA Electronic Wait List Manual, initially published that year.
What we did not know were some of the specific ways VA employees were gaming the system. Now we know.
If you believe you were harmed by VA by a wait list gaming strategy, you may want to contact an attorney right away.