MMQB: General Reprimanded In Tillman Scandal Now Head Of VA Human Resources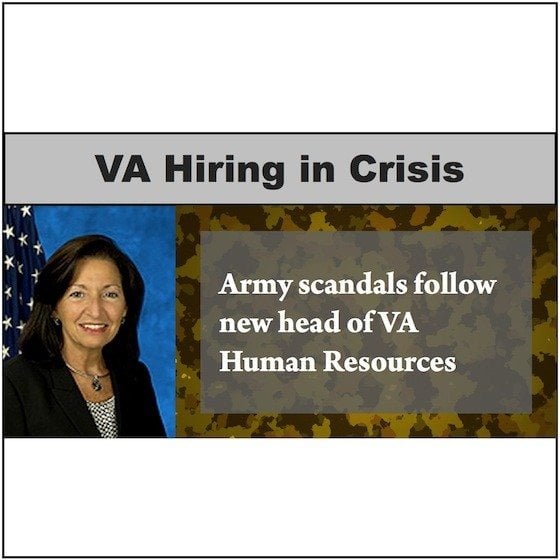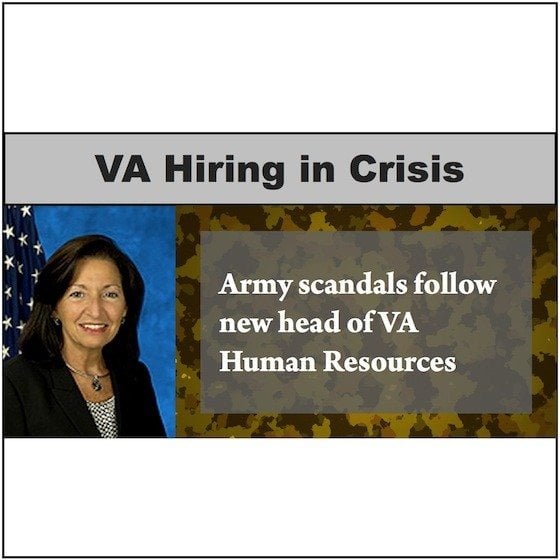 What do you get when you cross a retired, scandal-plagued Army General with one of the most scandal-plagued agencies in modern history?
Veterans will get to ride shotgun on this new inquiry, which will probably end with the answer of, "more scandals." Or, perhaps we will get more scandal cover-ups. Either way, it is a discussion we need to have.
Hi and welcome to another edition of Monday Morning Quarterback for Veterans. I am your host and creator of DisabledVeterans.org, Benjamin Krause.
This matter about the late Pat Tillman and a retired general came across my desk last week, and I thought it would be good to look into the matter.
I received an anonymous letter from VA employees. These individuals claimed veterans. The letter stated that there is a group of veterans working within VA who are deeply troubled by poor VA leadership choices and highlighted an example.
The letter provided a story that linked it in with the Pat Tillman friendly fire scandal. It highlighted that the new head of VA Human Resources who was reprimanded for her role in the Tillman scandal.
Upon deeper investigation, I stumbled across related investigations into disability fraud committed by Army. The disability fraud was exposed by The Nation magazine in 2008 and investigated by Congress in 2010. I thread the needle between the scandals below.
The retired General identified in the letter was Maj. Gen. Gina Farrisee. While I cannot tell whether or not she was involved in all the scandals I highlight below, I know she was in a command leadership role when the scandals developed. That fact alone should cause many veterans to be concerned.
So the question we have here is what came first, the scandal or the general?
Army General Gina Farrisee, the Pat Tillman scandal, and more
From 2001 to 2011, over 160,000 servicemembers were discharged from the military for disabilities. Many of these were falsely given a diagnosis of Personality Disorder as a pre-existing condition instead of PTSD to help DoD/VA avoid paying for benefits and medical care.
While this is not only a situation that requires examination under medical malpractice laws, it also warrants a discussion of basic principles of fraud.
In 2010, estimates indicated the government saved $12.5 billion in benefits and health care that some of these veterans were unable to qualify for due to the false diagnosis. That estimate came out before Army's Madigan scandal surfaced in 2011. In Army's Madigan mental health unit, psychiatrists and other doctors were falsely reversing PTSD diagnosis to help the government save money [sic].
It was a disgrace and many veterans are likely facing the fallout from policies highlighted by the Madigan scandal. Ultimately, over 160,000 discharges were slated for review to see if Army policies defrauded veterans our of medical retirement benefits.
Rather than turning in the right direction, some of those with some degree of involvement in these scandals were promoted.
For example, Major General Gina Farrisee headed the Army personnel division responsible in part for decisions connected to the scandalous policies that screwed so many servicemembers out of benefits. She was also reprimanded – at least for appearances sake – for her part in the Pat Tillman friendly fire cover-up but later promoted:
This year's leader-in-residence for the Jepson School of Leadership Studies is a U.S. Army general who was reprimanded for her role in misleading the public about the death of Pat Tillman, a former all-pro defensive back for the Arizona Cardinals turned Army Ranger, who was killed by his own platoon in Afghanistan in 2004.
Now, Ms. Gina Farrisee is the newly appointed Assistant Secretary of Human Resources and Administration for the Department of Veterans Affairs. (More on Ms. Farrisee below.)
Notice the trend?
Joshua Kors and how Army's fraud worked
Journalist Joshua Kors of The Nation reported the first story about Army soldiers getting screwed by military doctors, and I have broken that process down into ten steps here. The sequence of events that defrauded many servicemembers went something like this:
Servicemember enlists and is not diagnosed with personality disorder (PD)
Servicemember goes to Iraq after training
Servicemember is injured with traumatic brain injury and/or PTSD
Servicemember seeks treatment from military mental health
Military doctor diagnoses servicemember with pre-existing PD
Servicemember gets pressured into signing personality disorder discharge
Servicemember gets bounced out of the military without proper benefits
Pause and repeat for thousands of servicemembers
Gov saves $12.5 billion in disability and medical payments
No government official is sued for fraud, while veterans' families suffer
Records indicate that 160,000 veterans may have been impacted when factored into the Madigan scandal, too. Many of those veterans were forced out of the military under these or similar circumstances. Last year, Army finalized its Madigan PTSD probe of the cases but initially chose to withhold the results of its investigation.
The point of fraud here was Army's violation of the principle of the presumption of soundness. The gist of this presumption follows the "you break it, you buy it" idea. Those who pass through the enlistment and training process are presumed to be fine. All conditions that manifest later while in service are presumed to have occurred in service without some specific contrary evidence.
Instead, Army claimed they missed the defect in an effort to save a buck on the backs of veterans. Shameful.
Kors covered the story of Army soldier Chuck Luther, which looks like the first real exposure of the PTSD scandal. Kors told the story of his investigation into Army's scandalous policy to Congress in 2010. According to his testimony, Army officials coerced Luther into signing a Personality Disorder discharge after forcing him to endure torture techniques like sleep deprivation and confinement.
During that same Congressional Hearing, Chuck Luther presented his case to the House Committee on Veterans Affairs, wherein he claims he was basically tortured. Army Maj. Gen. Gina Farrisee (Ret) denied the allegation of sleep deprivation and generally deflected questions from Rep. Bob Filner about her knowledge and involvement.
As far as responsibility, General Farrisee was Deputy Chief of Staff for Personnel in the Army at the time. She was in charge of policy related to personnel management, which likely included discharge policies. However, the full scope of her involvement in the fraudulent policy against servicemembers is unknown.
Gina Farrisee and possible scandal connections
It is important to note that Farrisee was previously the Commanding General of Army's Disability Physical Disability Agency. This means she did have extensive experience related to disability issues and overseeing the administration of policy for that purpose.
After the 2010 hearing, Farrisee was promoted to Commanding General of Army Human Resources Command. There she oversaw most everything, but she retired in 2012 following the exposure of the Madigan scandal. It is unknown if her retirement induced by that scandal.
After retirement, Gina S. Farrisee went on to be appointed by President Barack Obama to head Department of Veterans Affairs Office of Human Resources and Administration. If anything, this indicates a possible move toward training VA examiners to mimic the same efficiencies [sic] of those in the Army under her command. And, if true, this means veterans will continue to get the shaft.
A cursory evaluation of Gina Farrisee's Army history reveals leadership, either directly or indirectly, during some of the most highly profiled scandals in modern Army Personnel History:
2000: Farrisee was commanding officer of Army's Physical Disability Agency just prior to start of personality disorder false diagnosis scandal.
2004: Farrisee was involved with in studying sexual assaults in military academies, which clearly did little to reduce sexual assaults or harassment.
2007: Farrisee was admonished for her involvement in the Pat Tillman friendly fire cover-up. She awarded him the Silver Star despite his death being from friendly fire.
2010: Farrisee appeared before Congress to defend Army's reaction to the personality disorder cover-up – that was before we knew about its continuation at Madigan at Fort Lewis.
2011: The Madigan scandal highlighted inadequate training of disability examiners, PTSD and personality disorders, and gross misunderstandings about the requirements of the Hippocratic Oath.
While this writer is unsure if she was called in to clean up the scandals or to help keep them from headlines, we do know that she has towed the party line at least during the Tillman cover-up.
Now Gina Farrisee is in charge of training employees for one of the most scandal-ridden Executive agencies in modern history. Will she have what it takes to turn the agency around or will she maintain the status quo?
I think we will hear less about the scandals while they are being brushed under the carpet, but I do not believe scandals will stop.
What do you think?
Sources:
NBC News: Army withholding findings of Madigan PTSD probe
House Hearing – Personality Disorder Discharges: Impact on Veterans' Benefits
The Nation: The Personality Disorder Scandal