Suicide, Disabled Veteran Father Leaves Family Scrambling, Can VA Do More?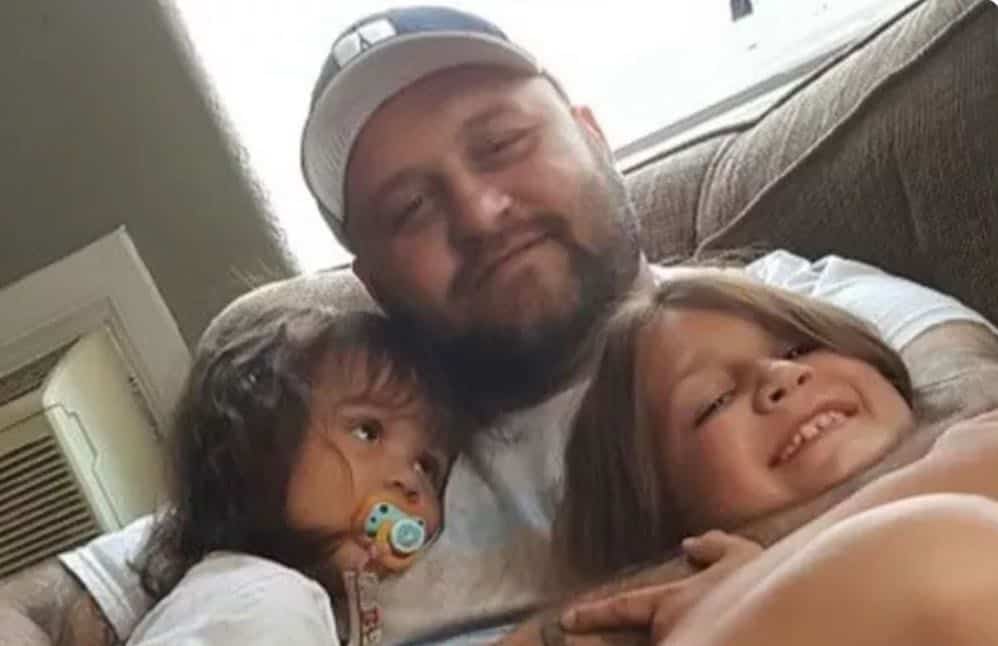 The family of a disabled veteran who died from suicide took to GoFundMe to cover cremation and memorial costs two weeks ago.
"Joshua Merrill recently passed away on January 5, 2023 due to suicide. This was sudden and unexpected to the many who knew him. Josh, 40, was a disabled US Veteran who struggled like many others. He leaves behind 4 beautiful children and his mother."
The veteran's mother hopes donations to GoFundMe will cover cremation and memorial costs. Any extra money will be donated to the veterans four children.
Organized by Jessica Gaspar and Elizabeth Harabedian, the GoFundMe exceeded the goal of $5,010, but it is strongly likely more money will be needed. The veteran's four children are now left without a father to help with support costs that will far eclispe the $5,000 sought.
According to the request for funds:
We are so thankful for the gift of his life and the time he spent with us. Friends and neighbors have all commented on what a caring and generous heart he had.

So many have already reached out and asked how to help, so we're currently asking for donations in Josh's honor to help cover the cost of his cremation and memorial services.

We want to support his family during this difficult time, and help his mother by offsetting the high cost of funeral expenses and other final costs.

Please consider donating if you can-any amount will truly help. If you cannot donate, please feel free to share this fundraiser with others. Thank you so much for your kindness and generosity.

Note: all money raised will be going to his mother, to assist with all after life expenses. If there is any extra, it will be used to create memorial tokens for his children.
Co-worker Gabriel Renteria called Merrill a "gentle soul" who "will be missed". Her comment on the GoFundMe suggested Merrill did not connect well with co-workers, much like many struggling veterans.
New VALife Insurance
Shortly after Merrill passed, news media began circulating that the Department of Veterans Affairs released a new insurance program to help with increased costs of life insurance due to a veteran's disability rating at the start of the new year.
Little was known about this new program until last week, though VA sent out a news release December 1, 2022. The new program, VALife, is a whole life program providing coverage up to $40,000. All veterans regardless of disability under 80 years of age would qualify.
"All Veterans deserve to know that their families will have financial support when they pass away," said VA Secretary Denis McDonough. "VALife is a critical step toward making that goal a reality, helping VA provide more life insurance to more Veterans than ever before in our nation's history."
According to VA, "The policy will build cash value after the first two years of coverage when the face value goes into effect. If a Veteran passes away during this two-year waiting period, the named beneficiary will receive all premiums paid plus interest."
For years, veterans could receive a waiver for life insurance payments under Service -Disabled Veterans Insurance (S-DVI) with a 100% rating, but S-DVI is no longer available as of January 1.
On Merrill's suicide, given the little we know about him and his circumstance, he was a father with challenges due to damage from his military experience. If his disabilities were severe enough to result in suicide.
Death Benefits For Veterans
If Merrill received the disability and health care he deserved, his mother would not need to beg for money to cover his death costs, and his children would not be without support.
With an appropriate 100% rating, assuming the veteran was paid into Social Security, the children would receive monthly support of $1,000 per month each plus VA Dependency and Indemnity Compensation (DIC) and health insurance (CHAMPVA) until 18.
Let's hope VA dealt with Merrill honestly while he was alive providing him with a rating fairly commensurate with his disabilities from service.
If not, Merrill's kids would be without $5,000 per month in benefits from VA and Social Security.
The new life insurance program amount would at least cover the death costs, but VA would have veteran pay into the program. But, as we've seen over the years, is it time VA simply pick up the tab for all disabled veterans?
You break it, you buy it, whether you die in service or some years down the road when the burden of service becomes too great.
VA can do more. It could create an automatic life insurance benefit that at least covers the premium for at least the cost of a death benefit for veterans like Merrill.